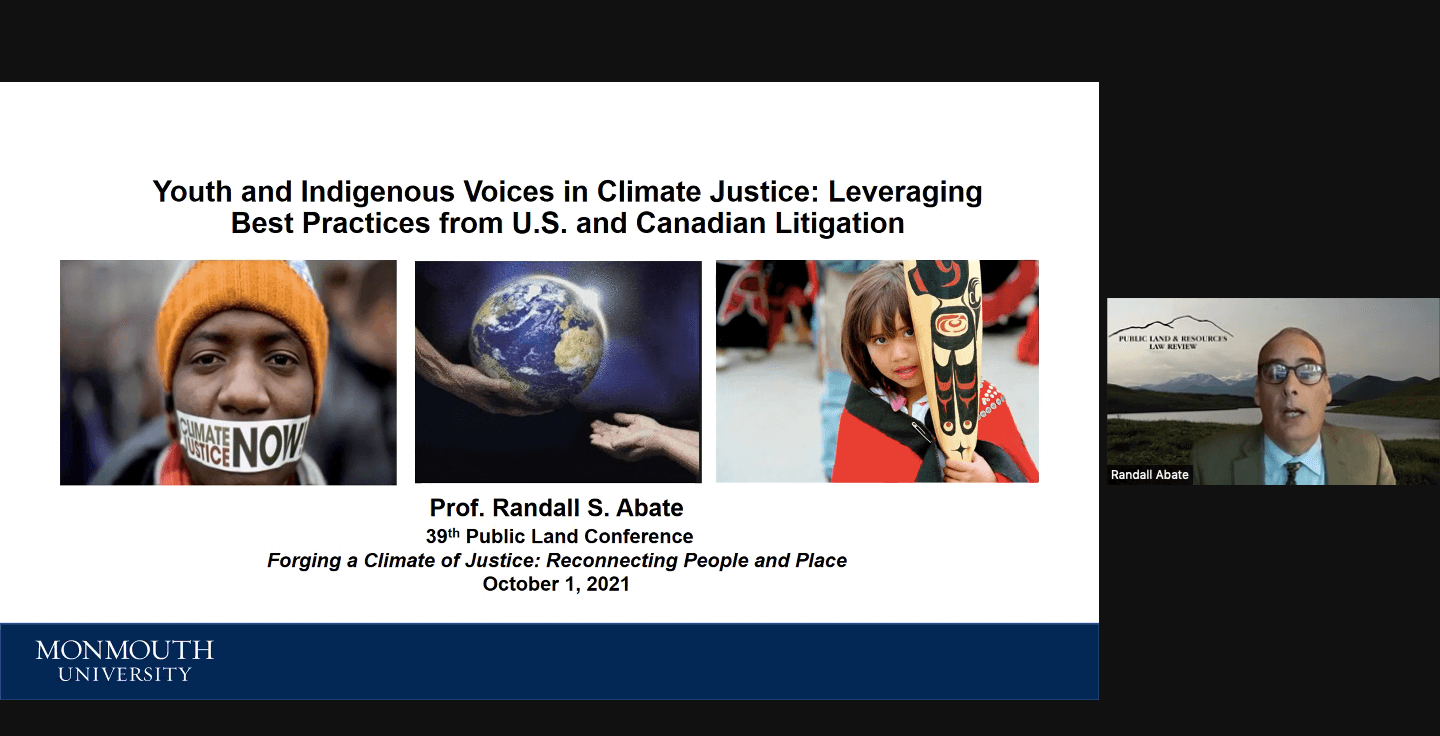 Rechnitz Family/UCI Endowed Chair in Marine and Environmental Law and Policy Randall Abate delivered two recent presentations on his work-in-progress article, "Youth and Indigenous Voices in Climate Justice: Leveraging Best Practices from U.S. and Canadian Litigation." The article will be published in the Spring 2022 issue of the Public Land and Resources Law Review.
Climate justice litigation seeks to secure remedies for communities that have been and will be disproportionately burdened by climate change impacts. The article examines the origins and evolution of climate justice cases in the U.S. and Canada and makes a series of recommendations for helping secure successful outcomes, including capitalizing on the intersections between youth and indigenous claims in future litigation.
Abate delivered the first presentation on Sept. 25 at the 12th Annual Colloquium on Environmental Law Scholarship at Vermont Law School. Fifty legal scholars from 15 states and five countries participated in the colloquium. Click here to view the program.
Abate delivered a second presentation on the article on Oct. 1 at the 39th Annual Public Land Law Conference, hosted by the University of Montana School of Law. The conference theme was "Forging a Climate of Justice: Reconnecting People and Place."