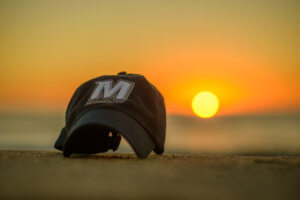 The Urban Coast Institute (UCI) Advisory Committee recently welcomed three new members who collectively hold over 50 years of experience in science and ocean policy fields: Kanesha Jones, director of global quality management for Amneal Pharmaceuticals; Dr. Marion McClary, professor of biology and chair of the Department of Biological Sciences at Fairleigh Dickinson University (FDU); and Kris Ohleth, director of the Special Initiative on Offshore Wind, housed at the University of Delaware's College of Earth, Ocean and Environment. Scroll below to read biographies for each member.
Kanesha Jones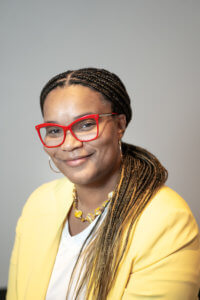 Kanesha Jones has over 17 years of experience driving quality improvement, continuous improvement, and operational excellence in the pharmaceutical industry. She is a graduate of the Marine Academy of Science and Technology (MAST) and received her bachelor of science degree in biology with a concentration in molecular cell physiology from Monmouth University.
Jones currently serves as the first vice president of the Central Jersey Club of The National Association of Negro Business and Professional Women's Clubs, Inc. (NANBPWC) and serves as the director of the club's community programming. Additionally, she serves as the club's Science, Technology, Engineering, Arts and Mathematics (STEAM) Committee chairperson. The overall goal of the club's focus on STEAM initiatives is to expose minority and underrepresented students to educational and mentoring opportunities, in hopes of increasing diversity and inclusion in STEAM-related professions. She also serves on the Board of Trustees for Hope Academy Charter School, which is a K-8 charter school located in Asbury Park, New Jersey; and is a member of the Board of Trustees for the New Jersey Sea Grant Consortium.
Dr. Marion McClary

Dr. Marion McClary received his B.S. in marine science from Richard Stockton State College of New Jersey, now Stockton University, in 1990 and received his Ph.D. in zoology from Duke University in 1997. Dr. McClary serves on the Northern New Jersey Community Foundation Environmental Advisory Board, the Association of New Jersey Environmental Commissions Board of Trustees, and the Hackensack River Greenway Advisory Board. He is also chair of the Faculty Athletics Representatives (FARs) of the North East Conference (NEC) and is a member of the NCAA Division I Committee on Academics.
At FDU, Dr. McClary is the NCAA Division I Faculty Athletics Representative and is the coordinator of the Louis Stokes Alliances for Minority Participation (LSAMP) in STEM (Science, Technology, Engineering and Mathematics), which is a grant that is sponsored by the National Science Foundation (NSF) with the purpose of doubling the number of minorities who earn B.S. degrees in STEM. Dr. McClary is a behavioral/physiological ecologist. He is interested in how behavior and physiology influence ecology and how the environment influences behavior, physiology, and ecology.
Kris Ohleth

Kris Ohleth has worked in the offshore wind industry for over 15 years, since the days of the industry's inception in the U.S. Holding senior positions with offshore wind developers, NGOs, and state agencies, she has gained critical insights into the policy and regulations that shape offshore wind activities at the state, regional, and federal levels. She has extensive experience working with offshore wind stakeholders and has expert knowledge of such engagements, having worked on offshore wind and ocean policy issues at all levels.
In her current role as the director of the Special Initiative on Offshore Wind, she leads the organization on to develop strategies to support the responsible and sustainable development of the offshore wind industry. Originally from New Jersey, she is a Rutgers graduate, has a master's degree from the University of Rhode Island, and currently lives in Morris County, New Jersey, with her husband and retired-racing greyhounds.