Watch Presentations from the Future of the Ocean Symposium Online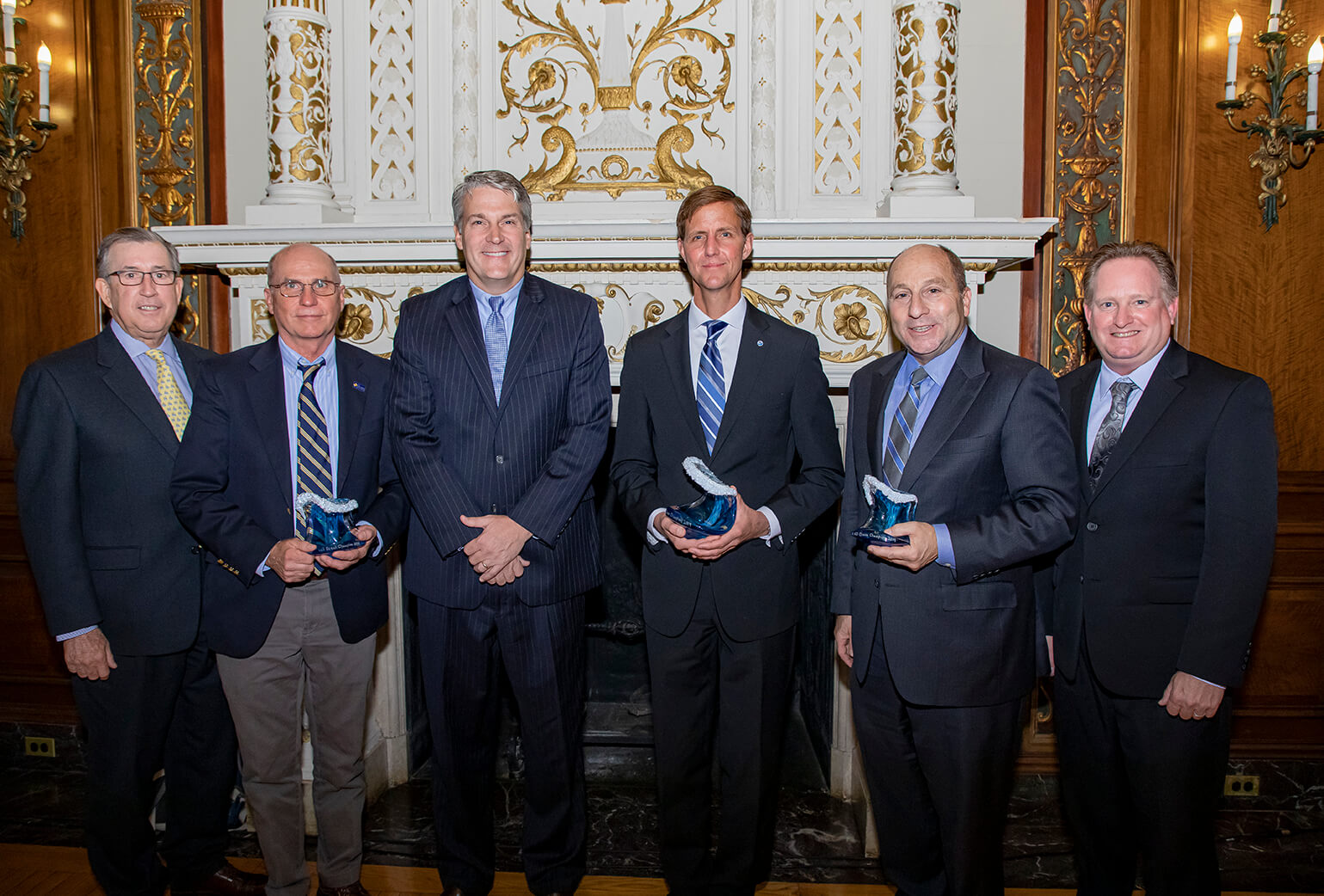 You can now watch videos from the UCI's 15th Annual Future of the Ocean Symposium and Champion of the Ocean Awards Luncheon online on our event homepage. With a theme of "An Ocean for All: Ecosystems, Economies & People," the Oct. 22 symposium gathered nationally recognized experts to share insights on the future use and conservation of our oceans, including how science and technology can inform our choices.
At the luncheon, the UCI presented its highest honor, the National Champion of the Ocean Award, to Rear Admiral Timothy Gallaudet, deputy administrator of the National Oceanic and Atmospheric Administration; the Regional Champion of the Ocean Award to Bradley Campbell, Conservation Law Foundation president; and the Coastal and Ocean Leadership Award to Scott Glenn, distinguished professor in the Rutgers University Department of Marine and Coastal Sciences and co-director of the Center for Ocean Observing Leadership.
Related Links/Resources