Respecting Diversity Through Joint Social Action: Reframing Disability as Ability
Sunday, April 2, from 1-3 p.m.
Fordham University Gabelli School of Business
Room G76 A/B
140 W 62nd St, New York, NY
Participants will be encouraged to question the status quo, collaborate in community-driven advocacy, challenge dysfunctional systems, and reframe disability from pathology to strength.
Coffee and snacks will be provided. Please feel free to network after the event.
Hosted By: Fordham University, Monmouth University, and the University of Connecticut
Sponsored By: The International Federation of Social Workers, the International Association of Schools of Social Work, and The Institute for Clinical Social Work
Meet the Speakers
Mary Beth Bruder, Ph.D.
Building Productive Life in Society for People with Disabilities through Interdisciplinary Work
Mary Beth Bruder, Ph.D., has been in the early childhood intervention field since 1976. She began her career as an early childhood intervention public school teacher in VT, where she worked with Head Start and inclusive childcare program. She received her Ph.D. from the University of Oregon in Developmental Disabilities in 1983. Since 1986, Bruder has been at the University of CT School of Medicine where she is a professor in Public Health Sciences, Pediatrics and Educational Psychology. She currently directs the University of Connecticut A.J. Pappanikou Center for Excellence in Developmental Disabilities Education, Research, and Service. During her career, Bruder has directed multiple federal and state research, demonstration, training, and technical assistance projects. Bruder is the editor of Infants and Young Children: An Interdisciplinary Journal of Early Childhood Intervention, and she chairs the International Society of Early Childhood Intervention and the Association of University Centers on Disabilities Early Childhood Special Interest Group. She is most proud of her four daughters, adopted from orphanages in China, who continue to teach her resilience.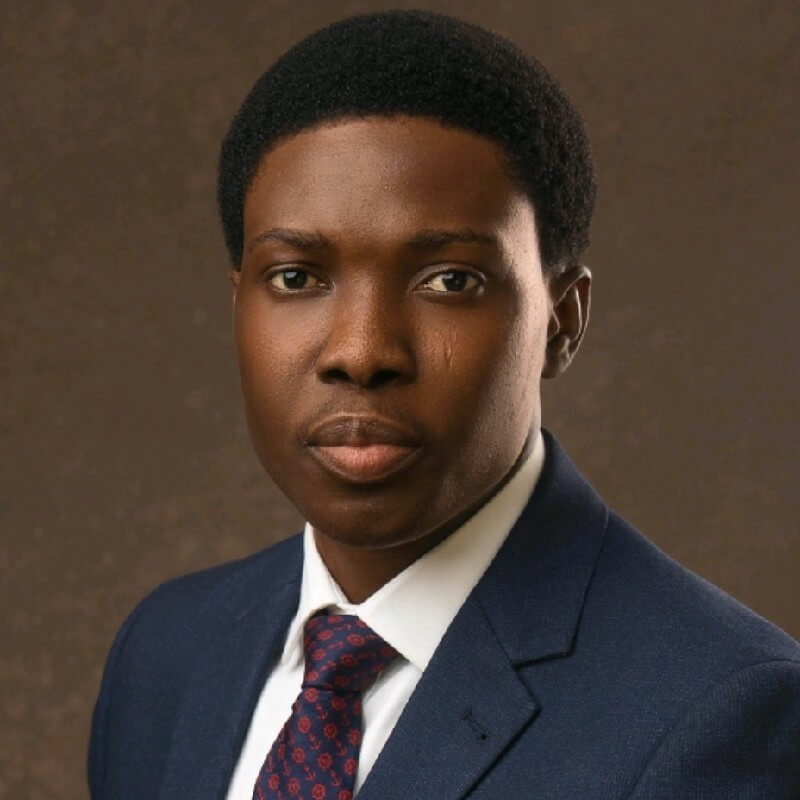 Olusola Samuel Owonikok
Project Enable Africa
Olusola Owonikoko works at the intersection of inclusion, business and technology. His work at Project Enable Africa is bridging the gap between the demand and supply of talents with disabilities in the formal and informal sectors towards equitable access to economic opportunities. His organization has provided training and support services to over 250 organizations to develop inclusive policies, practices, and programs, and trained over 5,000 young persons with disabilities in 8 years. Olusola is promoting disability diversity, equity, and inclusion in workplaces and legislations to enable people with disabilities to fully participate in employment and civic life. He is an Obama Foundation scholar at Columbia University.
Benedicta Oyèdayọ̀ Oyèwọlé
Intersectionality and the Challenges of Identity Searching
Benedicta Oyèdayọ̀ Oyèwọlé is an intersectional feminist passionate about disability and women's rights. She works and lives at the nexus of multiple identities, and is interested in the interconnectedness of sexuality, disability, climate, and gender justice. She is a program officer (Diversity and Inclusion) at Women's Health and Equal Rights Initiative. She is a Magaret Ekpo Youth fellow, a fellow of the Disability Justice Project, and a graduate of CREA Disability, Sexuality, and Rights Online Institute (DSROI). Her dream is to travel the world, and document her experiences while introducing folks to the popular Nigerian jollof rice.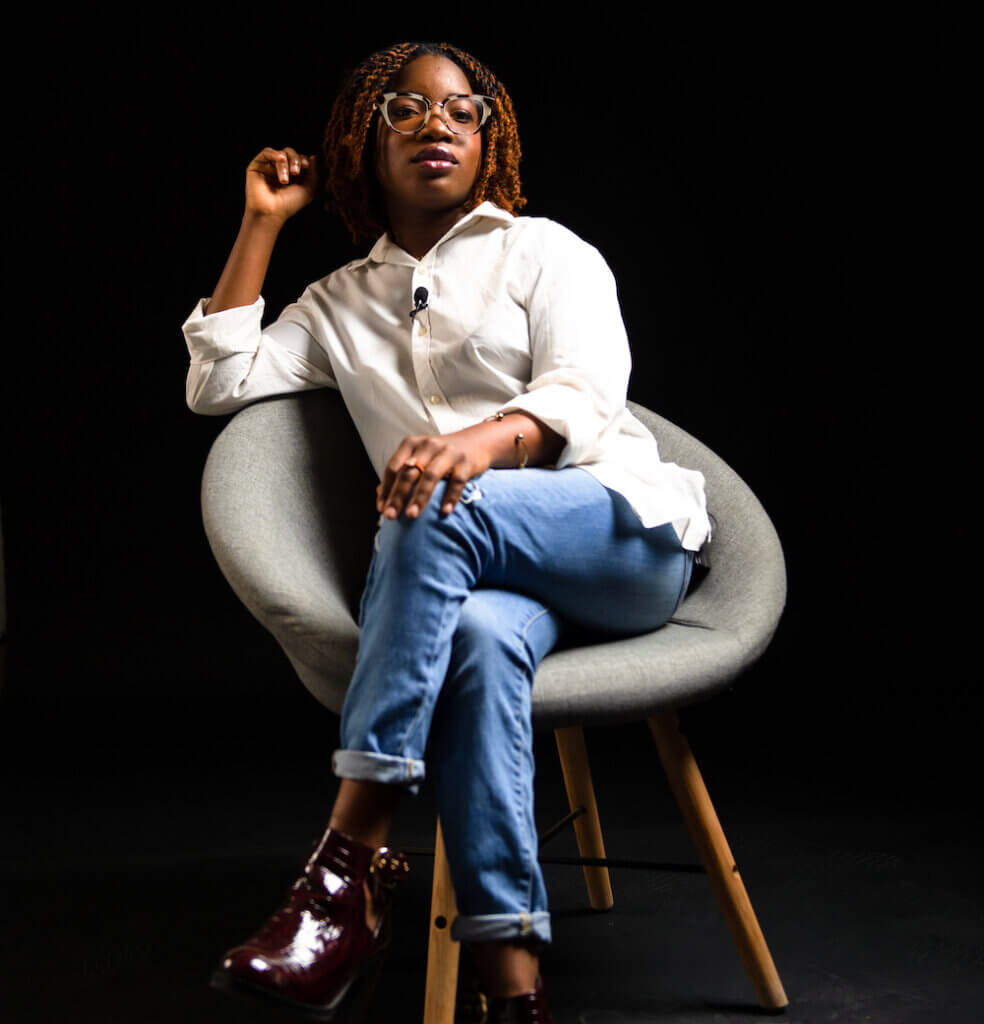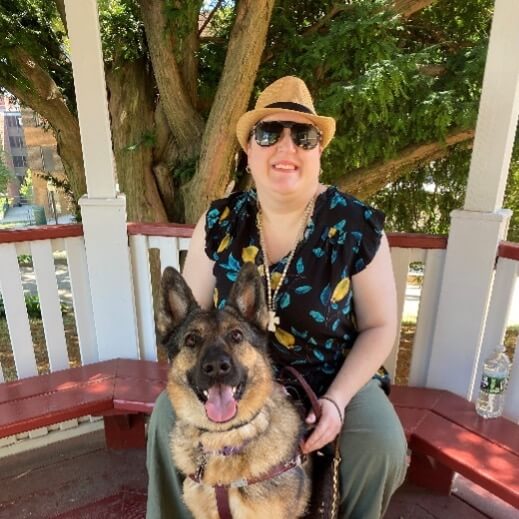 Rev. Holly Bonner, D.Min.
Social Perceptions of Disability & Counter-Narratives
Rev. Holly Bonner, D.Min., is an award-winning interfaith minister, mental health professional, educator, writer, and creator of the informative website, Blind Motherhood. Bonner established her site in 2012, after losing her vision and becoming legally blind. Blind Motherhood's mission is to demonstrate members of the blind and visually impaired community can parent safely, independently and effectively. Bonner holds a master's degree in Public Administration (MPA) from Metropolitan College of New York (MCNY) and a master's degree in Social Work (MSW) from the prestigious Columbia University. Seeing a need to integrate spirituality into her mental health practice, she entered New York Theological Seminary (NYTS) where she acquired a third master's degree in Pastoral Care and Counseling (MAPCC) and her doctorate in Ministry (D.Min.). In 2022, she was the recipient of the Armour Lewis Scholarship at Union Theological Seminary's Episcopal Divinity School (EDS) where she achieved her fourth master's degree in Sacred Theology (STM), furthering her academic research on disability culture and interfaith communities.
Bonner is the director of spirituality and civic engagement at Wagner College. Within this role, she helps to educate the campus community about various faith denominations while connecting students to civic learning opportunities. With over 20 years of non-profit experience, she teaches courses in civic engagement, leadership, strategic planning, and disability studies. Her first children's book, Blind Mom: Monster Detective, will be released by IP books in winter of 2023. Bonner's theological text, Breaking the Tape: The Fight for Disability Rights in the Episcopal Church, is also pending publication.
Bonner serves on the Board of Directors of Nonprofit Staten Island. She is also the mayoral ppointee for the New York City Civic Engagement Commission. Bonner lives in the West Brighton section of Staten Island with her husband, Detective Joseph Bonner (Ret.), and two daughters, Nuala (9) and Aoife (7). Her retired guide dog, Frances, and current guide, Teagan, have allowed her to continue to volunteer with multiple organizations within the Staten Island community; proving disability does not limit one's capacity for service.
Linda Levin, LMSW
Community Driven Activism & Closing Remarks
Linda Levin is a recent MSW graduate from Fordham University Graduate School of Social Service in New York City, having earned her Bachelor of Science in Social Work with a focus in disability studies at the CUNY College of Staten Island. She completed her field placement at the United Nations and was the Student Representative for the International Federation of Social Work. Linda has diligently remained active in her community co-developing a community of practice fellowship Public Conversations For Change Fellowship as part of the Equity and Belonging Project to promote anti-racist equitable positive solutions and inclusion. Linda is most passionate about advancing human rights, public health, disaster preparedness and accessibility justice.