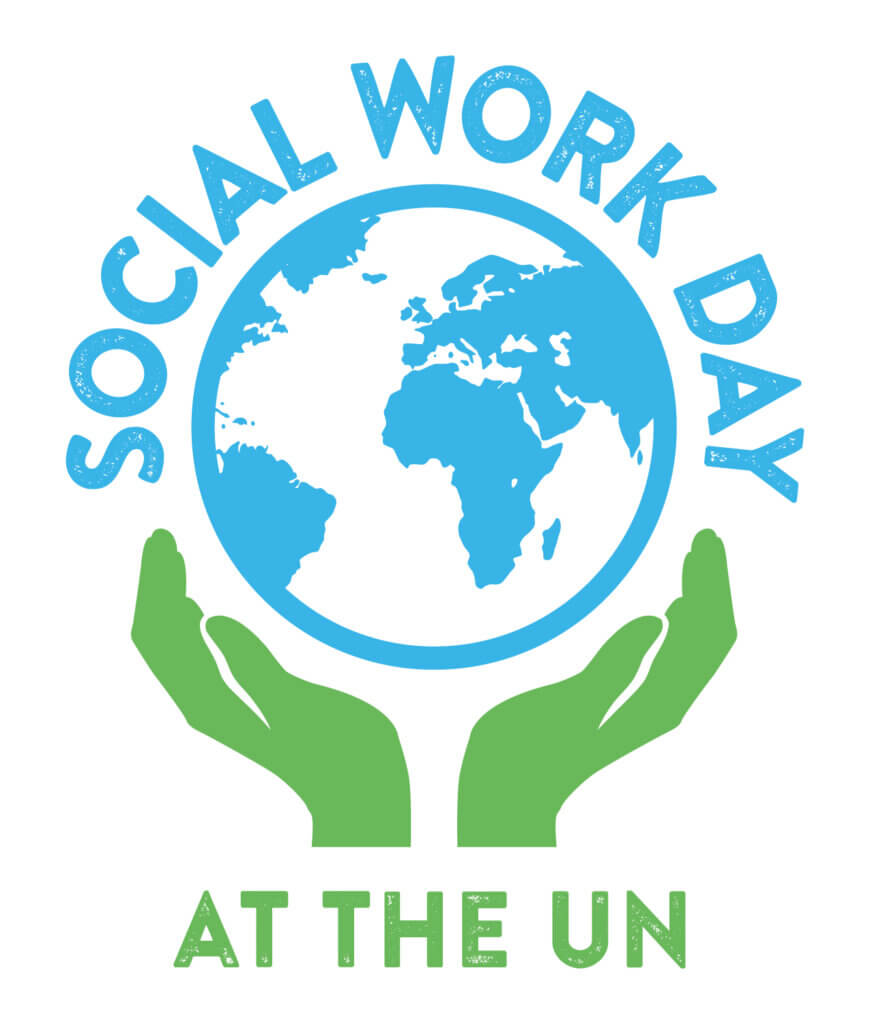 Creating a More Inclusive World: Overcoming Barriers to EnABLE Environments
Monday, April 3, 2023
10 a.m. – Noon EST
ECOSOC Chamber, United Nations, NY City
This program is being sponsored by the Department of Economic and Social Affairs of the UN and the Permanent Mission of Finland to the UN.
This program is made possible by the financial support of IASSW, ICSW, IFSW, NASW, CSWE, Fordham University Graduate School of Social Service, Monmouth University School of Social Work and Rutgers University School of Social Work.
As we prepare to come to back in person to the UN for SW Day, take a few minutes to watch our video.
Concept Note for This Year's Social Work Day at the UN
Working towards eliminating social barriers and promoting the empowerment of persons with disabilities figures prominently on social workers' agendas worldwide. An inaccessible or inadequate physical environment often undermines the ability of persons with disabilities to participate meaningfully in society, becoming an obvious impediment and contributing to social discrimination and exclusion.
Identifying the multitude of visible and invisible barriers that limit access by people with disabilities to education, employment, health care, housing, and other social services is a first step on the road toward creating a more inclusive world, a "society for all". Disability is a human rights and development issue. Social workers are crucial stakeholders in building awareness of these issues and exploring ways to make social institutions more responsive to human needs, promoting the integration of persons with all abilities in society to the fullest extent.
The 2023 Social Work Day at the United Nations in New York aims to further our understanding of disability issues in human rights and developmental contexts. It seeks to highlight a full spectrum of this discourse, tackling theoretical aspects and down-to-earth issues encountered by practitioners and policymakers. The presentations on promoting enabling environments will identify ways in which socially discriminatory barriers can be reduced or eliminated.
Meet the Speakers
Patricia Welch Saleeby, Ph.D.
Patricia Welch Saleeby, Ph.D., is the Social Work program director and associate professor at Bradley University in Illinois. She is a leading expert on disability in social work and public health – recognized internationally for her scholarly work promoting the International Classification of Functioning, Disability and Health (ICF) in clinical practice and the application of the Capability Approach as an alternative framework for better situating disability. Saleeby was one of the first social workers worldwide involved in the World Health Organization's ICIDH revision process that led to the ICF and its framework and classification changes. For nearly 25 years she has worked on research, education, and practice promoting the use of the WHO international classifications, ICF and ICD.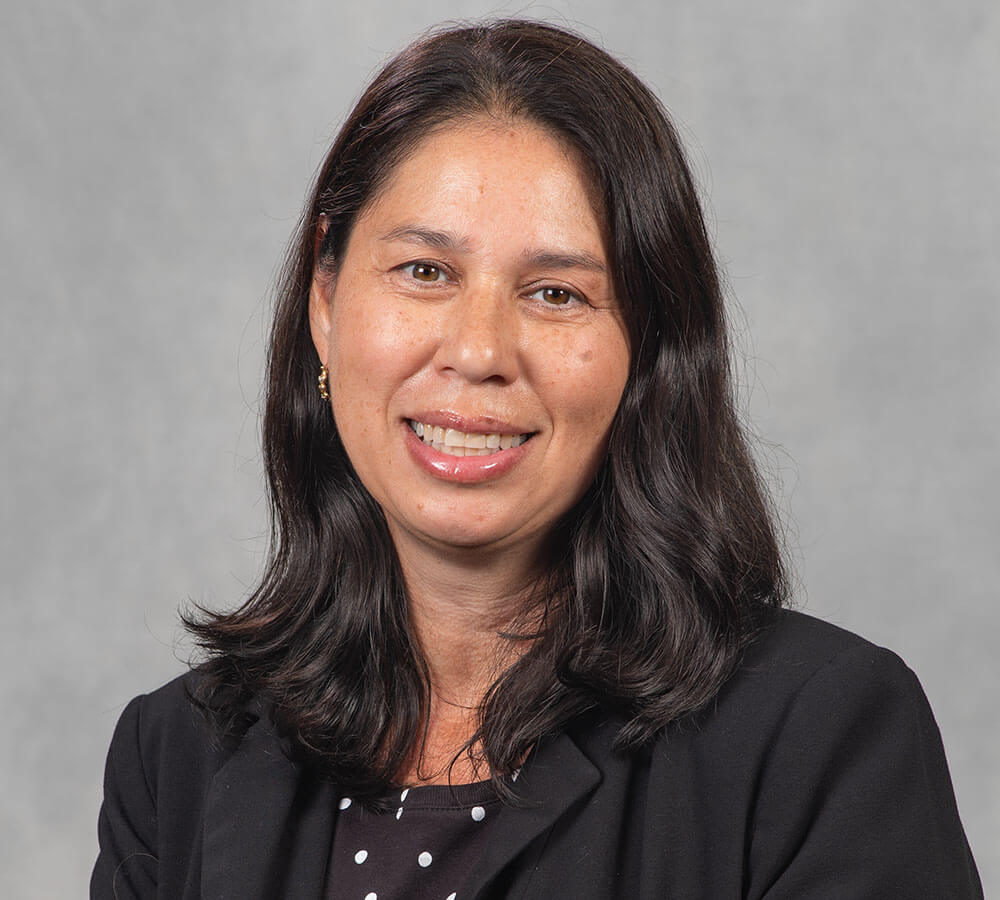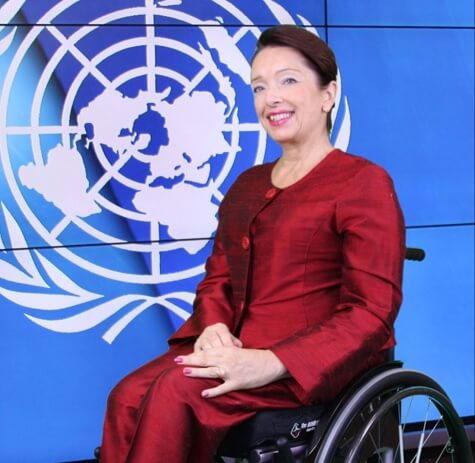 Daniela Bas, Director of the Division for Inclusive Social Development, United Nations
Daniela Bas has been the director of the Division for Inclusive Social Development at the United Nations Department of Economic and Social Affairs since 2011. Bas has a background in political science with a major in International Politics. She is also a certified life coach and journalist and worked for the major press, radio, and television networks. In addition to her work at the United Nations from 1986 to 1995, she held managerial roles until 2000 in the private sector in Italy. From then until 2011, before joining UNDESA she was, inter alia, adviser for the Ministry of Foreign Affairs and for the Presidency of the Council of Ministers in Italy. On behalf of the Ministry of Foreign Affairs, she was board member of the EU Agency for Fundamental Rights and of the Committee to Promote non-Armed and non-Violent Civil Defense of the Presidency of the Council of Ministers. Bas was also the special adviser to the Vice President of the European Commission on human rights, democracy, and social affairs.
Walter X. Kalman, MSW, LSW, CAE
Walter X. Kalman, MSW, LSW, CAE, is currently the executive vice president, New Jersey chapter, American Association on Intellectual and Developmental Disabilities, a professional and advocacy organization providing education, services, and assistance to individuals with intellectual and developmental disabilities, their families, and professionals in the field. He is also the principal/CEO of The McKallyn Group, LLC, a consulting group providing counseling and support to people with disabilities and their families, as well as legislative and regulatory advocacy, strategic and project planning, and association and personnel management for human service organizations.
Most importantly, Kalman is a foster parent and adoptive parent of a young man with intellectual disability, and a daughter with multiple sclerosis. He is a former foster parent for the New Jersey Department of Children and Families.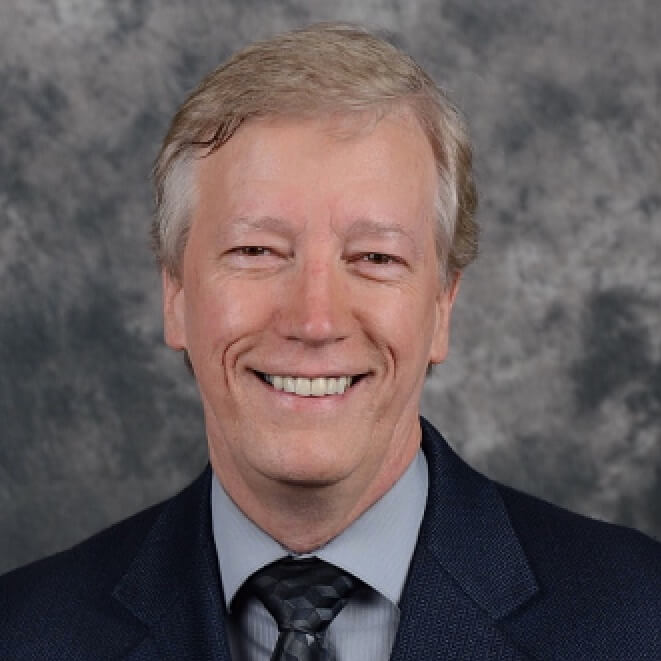 Gopal Mitra, Global Lead Disability and Development, UNICEF
Gopal Mitra is the global lead on disability and development in Programme Group, New York Headquarters, where he provides strategic and technical leadership to deliver on UNICEF's global commitments on disability inclusion across the organization.
Prior to assuming the position of UNICEF's global lead on disability, Gopal was a senior social affairs officer in the Executive Office of the Secretary-General (EOSG) where he led the Disability Inclusion Team that was established subsequent to the launch of the UN Disability Inclusion Strategy (UNDIS) by the Secretary-General in June 2019. Gopal's role in the EOSG involved setting up the UNDIS implementing and monitoring mechanism and working with UN entities and country teams on coordinated implementation of the Strategy across all UN Pillars, in both programmes and operations.
Gopal joined UNICEF's Disability Section in 2012, and for seven years he led the work in the areas of disability policy, disability inclusive humanitarian action, accessibility and assistive technology. He supported UNICEF Country Offices in different regions to mainstream disability inclusion both in development and humanitarian contexts. He co-chaired the Inter-Agency Standing Committee Task Team which developed the IASC Guidelines on Inclusion of Persons with Disabilities in Humanitarian Action. Gopal has also held various posts at the international NGO Leonard Cheshire Disability at headquarters and in the South Asia region.
Gopal started his professional career in the Indian Army where, as a major, he was involved in crisis and post disaster response. Following an injury from an explosion, he became blind in 2000.
Gopal holds an M.A. in Social Work, specializing in Social Work Administration, from the Tata Institute of Social Sciences in India, as well as an MSc in Development Management from the London School of Economics (LSE) in the UK.
Helena Jauhiainen, Human Rights Expert in the Permanent Mission of Finland to the UN, Foreign Service of Finland
Helena Jauhiainen is a career diplomat in the Foreign Service of Finland. She joined the Foreign Service in 2013 and prior to her posting as human rights expert in the permanent mission of Finland to the UN in New York, she worked in the Embassy of Finland in Beijing on trade and economy related affairs. Between 2013-2016 she covered issues related to Asia and Africa affairs as well as multilateral affairs related to development issues in the Ministry for Foreign Affairs. Prior to joining the Foreign Service, she worked at the European Parliament, Ministry of Defense of Finland, and Finnish Youth Housing Association. In her university studies, she majored in International Relations and holds a master's degree in Social Sciences from the University of Tampere.