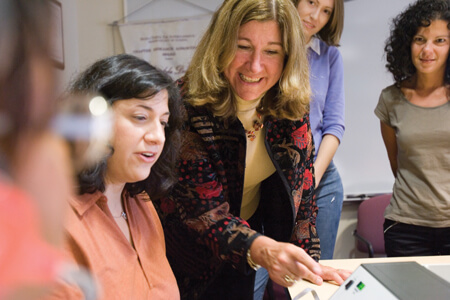 Career opportunities for nurses with master's degrees are increasing rapidly as the health care industry continues to grow, the population ages, and the demand for mid-level practitioners increases. While it is crucial to know what options are available, as many programs are highly specialized, all who enroll in a Monmouth program are afforded the chance to learn from award-winning faculty in a dynamic and challenging learning environment. Students are provided professional learning and activities that develop expertise in a defined body of knowledge arrived at through the study of research and practice in selected areas. The Monmouth program:
places the graduate student in relevant settings based on the advanced practice nursing role they have chosen to pursue
has faculty members who are experienced nurse practitioners, educators, and administrators
provides personalized attention for all students.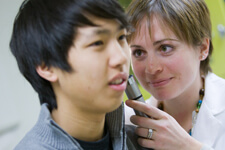 This style of education helps students develop confidence in the intellectual and clinical proficiency necessary for advanced practice. The process enriches the conceptual base that supports both the critical thinking and ethical decision making expected of the advanced practice nurse. It strengthens the sense of commitment to the attitudes and values of the nursing profession and is customizable to both schedule and interests. The program features a synthesis of practical experience and theory, as work experience is reinforced in the classroom and the coursework can be seamlessly integrated into the working world.