Fall 2022 Series
A Conversation with Dr. Bernice King on Building the Beloved Community
Tuesday, October 25, 2022
3:30 p.m. – 5 p.m.
Pollak Theatre
Co-moderated by: Nicole Pulliam, Ph.D., and Vernon Smith, Ph.D.
Bernice A. King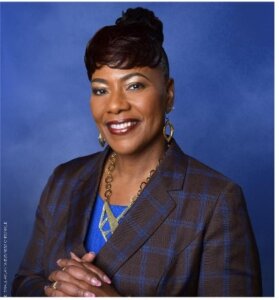 Dr. Bernice A. King is a global thought leader, strategist, solutionist, orator, peace advocate, and CEO of the Martin Luther King, Jr. Center For Nonviolent Social Change (The King Center), which was founded by her mother as the official living memorial to the life, work, and legacy of her father. In this position, Bernice continues to advance her parents' legacy of nonviolent social change through policy, advocacy, research, as well as education & training through the Kingian philosophy of nonviolence, which she re-branded Nonviolence365™ (NV365).
Through her work at The King Center, she educates youth and adults around the world about the nonviolent principles and strategies modeled by her parents. Under her leadership, the Center has implemented numerous initiatives reaching over 500,000 people around the world, including the Beloved Community Leadership Academy, Students with King, NV365 Education & Training, and The Beloved Community Talks, a courageous conversations platform about the difficult racial and social justice issues impacting our world. Dr. King led the development of an NV365 certification program for trainers, which provides individuals with the opportunity to teach the NV365 curriculum on behalf of The King Center. She is an instructor for the program and a trainer.
Dr. King received both a Juris Doctor (JD) and Master of Divinity (MDiv) Degrees from Emory University, and a Bachelor's Degree in Psychology from Spelman College. From 1990 -1992 she served as a law clerk for Judge Glenda Hatchett, the Chief Judge of The Fulton County Juvenile Detention Court. She served for seven years as an Assistant Pastor of Greater Rising Star Baptist Church in Atlanta where she organized and developed several new ministries. In 2007, she established the Be A King Scholarship in honor of her mother at Spelman College. Dr. King spearheaded the 2013 "Let Freedom Ring" event commemorating the 50th Anniversary of The March on Washington and her father's "I Have a Dream" speech. The global event included President Barack Obama, President Bill Clinton, and President Jimmy Carter, members of Congress, as well as many other international leaders, dignitaries, and entertainers. In March 2018, Dr. King was fortunate to have a private audience with his holiness, Pope Francis. In 2020, she was influential in encouraging Atlanta Business leaders to actively support major racial equity and social justice issues, including the successful passage of Georgia's Hate Crime legislation.
Dr. King has received numerous awards and recognitions. In 2021, she received the Atlanta Business Chronicle Lifetime Achievement Award for Diversity, Equity, and Inclusion. Additionally, The Congressional Black Caucus Foundation honored her in 2020 with their highest award, The Phoenix Award, which recognizes individuals who have made significant contributions to society. She also received an honorary Doctor of Divinity from Wesley College and Clinton College; an honorary Doctor of Humane Letters from Spelman College, and an honorary Doctor of Laws from Grinnell College. As a noted author, she has to her credit, "Hard Questions, Heart Answers," as well as a children's book entitled "It Starts with Me," which is a part of The King Center's Be Love movement.
She is a member of the State Bar of Georgia, admitted since 1992; a registered mediator through the Georgia Office of Dispute Resolution; a member of Alpha Kappa Alpha Sorority Incorporated (AKA), the International Women's Forum (IWF), the National Council of Negro Women (NCNW), and the 50th Anniversary class of Leadership Atlanta (2020); a board member of The King Center, The National Black Bank Foundation (NBBF), as well as Faith and Prejudice.
Dr. King is an innovative, inspirational, and transformational leader. She is dedicated to ensuring that her parents' legacy and teachings, The King Center, as well as the work of creating the Beloved Community, with Nonviolence365 as the pathway, are introduced to new generations of influencers.
Previous Sessions: Spring 2022 Virtual Series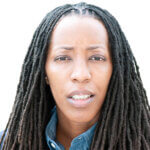 Abolitionist Teaching and the Pursuit of Educational Freedom
Tuesday, February 22, 2022
3:30 – 4:30 p.m. EST
Dr. Bettina Love
Moderator: Birgit Mondesir, Brookdale Community College
Disrupting Educational (In)equities: A Critical Race-Gendered Approach
Tuesday, March 29, 2022
3:30 – 4:30 p.m. EST
Dr. Dolores Delgado Bernal
Moderator: Vanessa Bernal '19M, Princeton Middle School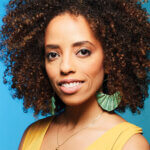 From Surviving to Thriving: Creating Equitable
Environments Through Emotional Intelligence
& Culturally Relevant Practices
Tuesday, April 19, 2022
3:30 – 4:30 p.m. EST
Dr. Dena Simmons
Moderator: Yessika Garcia-Guzman, Ocean County College
Previous Sessions: Fall 2021 Events
Demystifying Critical Race Theory in Schools: Let's Talk Law & Policy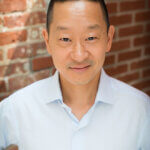 Robert Kim, J.D.
Tuesday, November 30, 2021
Robert (Bob) Kim is a writer, consultant, and leading expert on education law and policy in the United States. A former civil rights attorney, his most recent book is Elevating Equity and Justice: Ten U.S. Supreme Court Cases Every Teacher Should Know (Heinemann, 2020). He is also the co-author of Education and the Law, 5thed. and Legal Issues in Education: Rights and Responsibilities in U.S. Public Schools Today (West Academic Publishing, 2019 & 2017). His column, "Under the Law," appears monthly in Phi Delta Kappan, a professional journal for educators.
From 2011 through 2016, Mr. Kim served in the Obama Administration as Deputy Assistant Secretary in the U.S. Department of Education Office for Civil Rights, which enforces federal civil rights laws in K-12 and postsecondary institutions nationwide. Between 2017 and 2021, he was the William T. Grant Distinguished Fellow at Rutgers University, where he taught education law and conducted research on school finance and education equity in U.S. public schools, and investigated incidents related to Title IX and other forms of harassment and discrimination for the John Jay College of Criminal Justice.
Language, Culture, and Teaching: What Do Educators Need to Know to be Prepared for Today's Students, Classrooms, and Schools?
Dr. Sonia Nieto
Tuesday, October 12, 2021
A member of the National Academy of Education, Sonia Nieto is Professor Emerita of Language, Literacy, and Culture, College of Education, University of Massachusetts, Amherst. Her teaching has spanned early elementary through doctoral education and her research has focused on multicultural education, teacher education, literacy, and the education of students of culturally and linguistically diverse backgrounds, with a special emphasis on Latin@ students.
She is the author of dozens of journal articles and book chapters and has written or edited 13 books, including a memoir, Brooklyn Dreams: My Life in Public Education (Harvard Education Press, 2015), and a co-authored book with her daughter Alicia López, an award-winning classroom teacher and part-time instructor at Mount Holyoke College, Teaching, a Life's Work: A Mother-Daughter Dialogue (Teachers College Press, 2019).
Combating Racial Injustice Through Education
Nikole Hannah-Jones
Wednesday, September 29, 2021
Nikole Hannah-Jones is the Pulitzer Prize-winning creator of the 1619 Project and a staff writer at The New York Times Magazine. She has spent her career investigating racial inequality and injustice, and her reporting has earned her the MacArthur Fellowship, known as the Genius grant, a Peabody Award, two George Polk Awards and the National Magazine Award three times. Hannah-Jones also earned the John Chancellor Award for Distinguished Journalism and was named Journalist of the Year by the National Association of Black Journalists and the Newswomen's Club of New York. In 2020 she was inducted into the Society of American Historians and in 2021, into the North Carolina Media Hall of Fame.
Combating Racial Injustice Through Education: K-12 Call to Action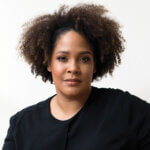 Ijeoma Oluo
Dr. Beverly Daniel Tatum
www.beverlydanieltatum.com/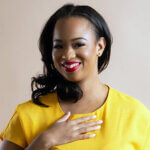 Jamilah Pitts
www.jamilahpitts.com/