Social Justice Academy Professional Development Series
Combating Racial Injustice Through Education
The Social Justice Academy year-long professional development series, Combating Racial Injustice Through Education, includes seminars and lectures led by prominent thought leaders in equity, diversity, and inclusion. This complimentary series can benefit those committed to social justice work in educational settings and beyond.
Spring 2022 Virtual Series: Upcoming Events
Tuesday, February 22, 2022
3:30 – 4:30 p.m. EST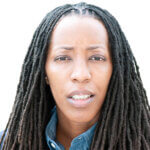 Abolitionist Teaching and the Pursuit of Educational Freedom
Dr. Bettina Love
Moderator: Birgit Mondesir, Brookdale Community College
Tuesday, March 29, 2022
3:30 – 4:30 p.m. EST
Disrupting Educational (In)equities: A Critical Race-Gendered Approach
Dr. Dolores Delgado Bernal
Moderator: Vanessa Bernal '19M, Princeton Middle School
Tuesday, April 19, 2022
3:30 – 4:30 p.m. EST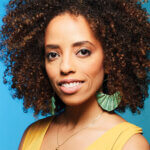 From Surviving to Thriving: Creating Equitable
Environments Through Emotional Intelligence
& Culturally Relevant Practices
Dr. Dena Simmons
Moderator: Yessika Garcia-Guzman, Ocean County College
Previous Sessions: Fall 2021 Events
Demystifying Critical Race Theory in Schools: Let's Talk Law & Policy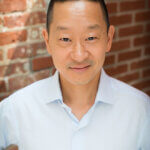 Robert Kim, J.D.
Tuesday, November 30, 2021
Robert (Bob) Kim is a writer, consultant, and leading expert on education law and policy in the United States. A former civil rights attorney, his most recent book is Elevating Equity and Justice: Ten U.S. Supreme Court Cases Every Teacher Should Know (Heinemann, 2020). He is also the co-author of Education and the Law, 5thed. and Legal Issues in Education: Rights and Responsibilities in U.S. Public Schools Today (West Academic Publishing, 2019 & 2017). His column, "Under the Law," appears monthly in Phi Delta Kappan, a professional journal for educators.
From 2011 through 2016, Mr. Kim served in the Obama Administration as Deputy Assistant Secretary in the U.S. Department of Education Office for Civil Rights, which enforces federal civil rights laws in K-12 and postsecondary institutions nationwide. Between 2017 and 2021, he was the William T. Grant Distinguished Fellow at Rutgers University, where he taught education law and conducted research on school finance and education equity in U.S. public schools, and investigated incidents related to Title IX and other forms of harassment and discrimination for the John Jay College of Criminal Justice.
Language, Culture, and Teaching: What Do Educators Need to Know to be Prepared for Today's Students, Classrooms, and Schools?
Dr. Sonia Nieto
Tuesday, October 12, 2021
A member of the National Academy of Education, Sonia Nieto is Professor Emerita of Language, Literacy, and Culture, College of Education, University of Massachusetts, Amherst. Her teaching has spanned early elementary through doctoral education and her research has focused on multicultural education, teacher education, literacy, and the education of students of culturally and linguistically diverse backgrounds, with a special emphasis on Latin@ students.
She is the author of dozens of journal articles and book chapters and has written or edited 13 books, including a memoir, Brooklyn Dreams: My Life in Public Education (Harvard Education Press, 2015), and a co-authored book with her daughter Alicia López, an award-winning classroom teacher and part-time instructor at Mount Holyoke College, Teaching, a Life's Work: A Mother-Daughter Dialogue (Teachers College Press, 2019).
Combating Racial Injustice Through Education
Nikole Hannah-Jones
Wednesday, September 29, 2021
Nikole Hannah-Jones is the Pulitzer Prize-winning creator of the 1619 Project and a staff writer at The New York Times Magazine. She has spent her career investigating racial inequality and injustice, and her reporting has earned her the MacArthur Fellowship, known as the Genius grant, a Peabody Award, two George Polk Awards and the National Magazine Award three times. Hannah-Jones also earned the John Chancellor Award for Distinguished Journalism and was named Journalist of the Year by the National Association of Black Journalists and the Newswomen's Club of New York. In 2020 she was inducted into the Society of American Historians and in 2021, into the North Carolina Media Hall of Fame.
Social Justice Academy Virtual Kickoff Event:
Combating Racial Injustice Through Education: K-12 Call to Action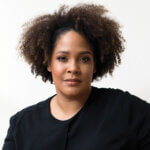 Ijeoma Oluo
Dr. Beverly Daniel Tatum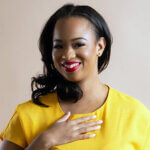 Jamilah Pitts