Autism Program Improvement Project (APIP)
About APIP
The Autism Program Improvement Project (APIP) is a university-based project focusing on enhancing training for teachers of students with autism in public school programs. Core features of this project include:
Comprehensive program assessment
Development of district-wide program improvement plans
Individualized training plans for teachers
Identification and training of an in-district coach
Consultation and collaboration with district administration
Embedment of sustainable professional development model in district
Research
APIP utilizes several types of evaluation and data sources to examine:
Effective training mechanisms for in-service teachers
Common areas of improvement for district autism programs
Pre-service training needs for teacher education programs
Our Team
Stacy Lauderdale-Littin, Ph.D, BCBA-D
Dr. Stacy Lauderdale-Littin is an associate professor in the Department of Special Education at Monmouth University, where she coordinates the Masters in Education-Autism track and applied behavior analysis programs focused on training future teachers and behaviorists to work with students with autism. She spent six years as an elementary school teacher for children with autism in Los Angeles before attending graduate school at University of California, Riverside (UCR), where she received her Ph.D. in special education. She also completed a post-doctoral fellowship at the Douglass Developmental Disabilities Center focusing on skill acquisition and behavior reduction procedures within the classroom setting. Her research interests include student-teacher relationships, parent-teacher relationships, and the implementation of evidence-based practices for students with autism in the classroom.
Mary Haspel, Ed.D., M.A., BCBA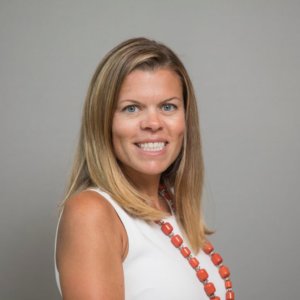 Mary Haspel is an associate professor in the Department of Special Education at Monmouth University where she teaches courses in the applied behavior analysis program as well as autism and behavioral classes for undergraduate and graduate students. Prior to working at Monmouth, she served as the Autism and Multiple Disabilities Specialist for the New Jersey Department of Education as well as a training coordinator for Douglass Developmental Disabilities Center at Rutgers University. She received her Master's degree in special education at the Catholic University of America in Washington, DC and is currently finishing her doctorate in special education at West Virginia University. Her research interests include utilization of evidence-based practices in autism, effective teacher training modalities, innovative methods of home-school collaboration for students with autism, and implementation of data-based decision making for treatment of severe and challenging behaviors.
Resources
Program Participation
Please fill out the following form if your district is interested in participating with Monmouth University's Autism Program Improvement Project:
Giving
MU APIP gladly accepts all contributions to support this project. Funds are utilized to purchase necessary supplies for the classroom as well as technology equipment that is used to implement the coaching model.