---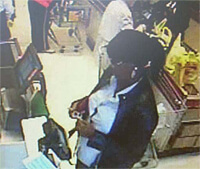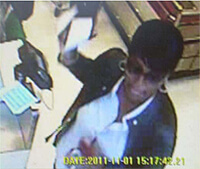 On November 1, 2011 at approximately 2:30 p.m. an office in the basement of Wilson Hall was entered by an unknown female depicted in the above pictures. The suspect then entered an employee's work cubicle and removed a wallet from the employee's purse while the employee was out of her office. Soon after the suspect attempted to use the victim's credit cards at area stores.
It is believed that this suspect has committed similar thefts at Monmouth Medical Center.
If anyone has any information on this person please contact Detective Corporal Jeffrey Layton at the University Police at 732-571-4444.
All employees and students are reminded to safeguard their personal property by locking their offices and room when not in them and by locking away personal items such as purses, Ipods. Iphones, and other easily removed items of value.
Detective Corporal Jeffrey Layton
Monmouth University Police Department
400 Cedar Ave.
West Long Branch, New Jersey 07764
732-571-4444