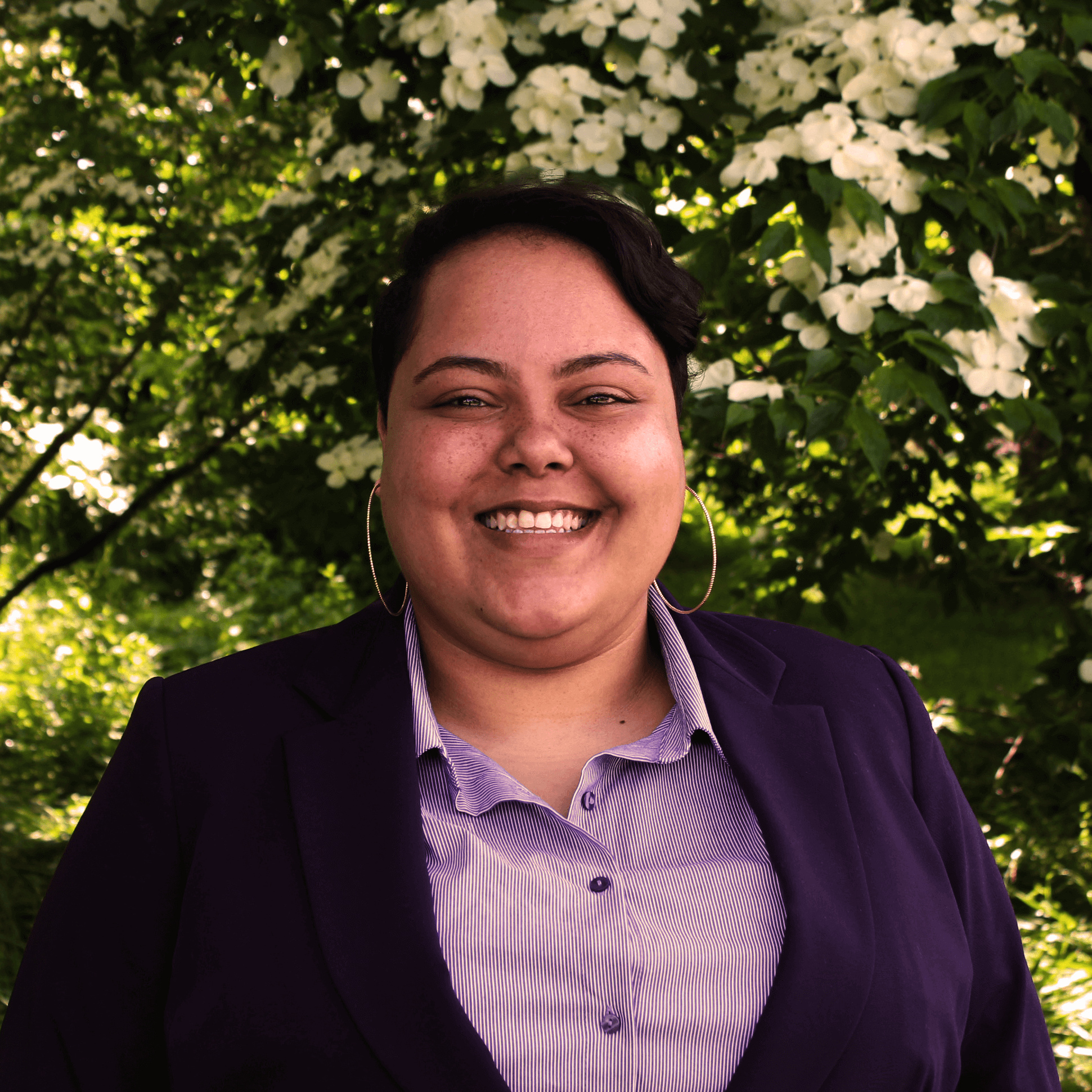 Zaneta Rago-Craft, Ed.D., is the inaugural director of the Intercultural Center and began her tenure at Monmouth in the summer of 2019. Previously, Dr. Z served as the director for the Center for Social Justice Education and LGBT Communities at Rutgers University–New Brunswick. Originally from Long Branch, New Jersey, Zaneta graduated in 2010 from the Ramapo College of New Jersey with a bachelor's degree in history and women and gender studies and a master's degree from New York University in higher education and student affairs administration in 2012. She also holds an Ed.D. in education, culture, and society from Rutgers University.
Dr. Z has worked in intercultural campus support for the last 10 years, including previous roles with the New York University LGBTQ Student Center, the Center for Multicultural Education and Programs at NYU, and Ramapo College's Educational Opportunity Fund program and Women's Center. She has a passion for infusing social justice education into her student affairs work with a particular interest in facilitating conversations around the intersectionality of multiple identities and oppression, art as activism, feminism, anti-racism, mentoring, LGBTQIA+ representations in the media, and multiracial experiences in a "check one box" world.
FAVORITE QUOTE: "Our feelings are our most genuine paths to knowledge."

Audre Lorde
Jihad B. Johnson, M.S.Ed., is the Program Coordinator of the Intercultural Center. Previously, Jihad served as an Undergraduate Admission Counselor working with prospective first-year students at Monmouth. Jihad is originally from East Orange, New Jersey where he grew up as the youngest of 6 children. Jihad graduated from Monmouth University in 2018 with a bachelor's degree in communication with a concentration in public relations and journalism and in 2020 graduated with a master's degree in educational counseling with a concentration in student affairs and college counseling.
Jihad is no stranger to Monmouth University community where others would like to say he was involved in "everything" as a student. As a Black man coming from a low-income, disadvantaged background Jihad knows first-hand the challenges students from underrepresented backgrounds face when coming to college, which is where he developed his passion for working with college students. The support he received as an undergraduate and graduate student allowed him to grasp a firm belief in the concept of "paying it forward" which means helping the next generation reach their full potential.
FAVORITE QUOTE: "Life's most persistent and urgent question is 'What are you doing for others?"

Rev. Dr. Martin Luther King Jr.
Student Staff
The Center also employs a small team of graduate student interns and undergraduate students across programs and class years. The 2022-2023 staff includes
Scharina Bencosme (She/Her/Hers, Graduate Assistant – Educational Counseling)
Nicholas Salcedo (He/Him/His, BSW Intern, Senior)
Evelyn Moncayo (She/Her/Hers, Junior)
Xena Vasquez-Bravo (She/Her/Hers, Junior)
Jefferson Gonzalez (He/Him/His, Sophomore)
The center hires new undergraduate students every academic year. If you qualify for work-study and would like to join the undergraduate staff of the Intercultural Center, please email intercultural@monmouth.edu for more information.