Tips and Advice from Current Grad Students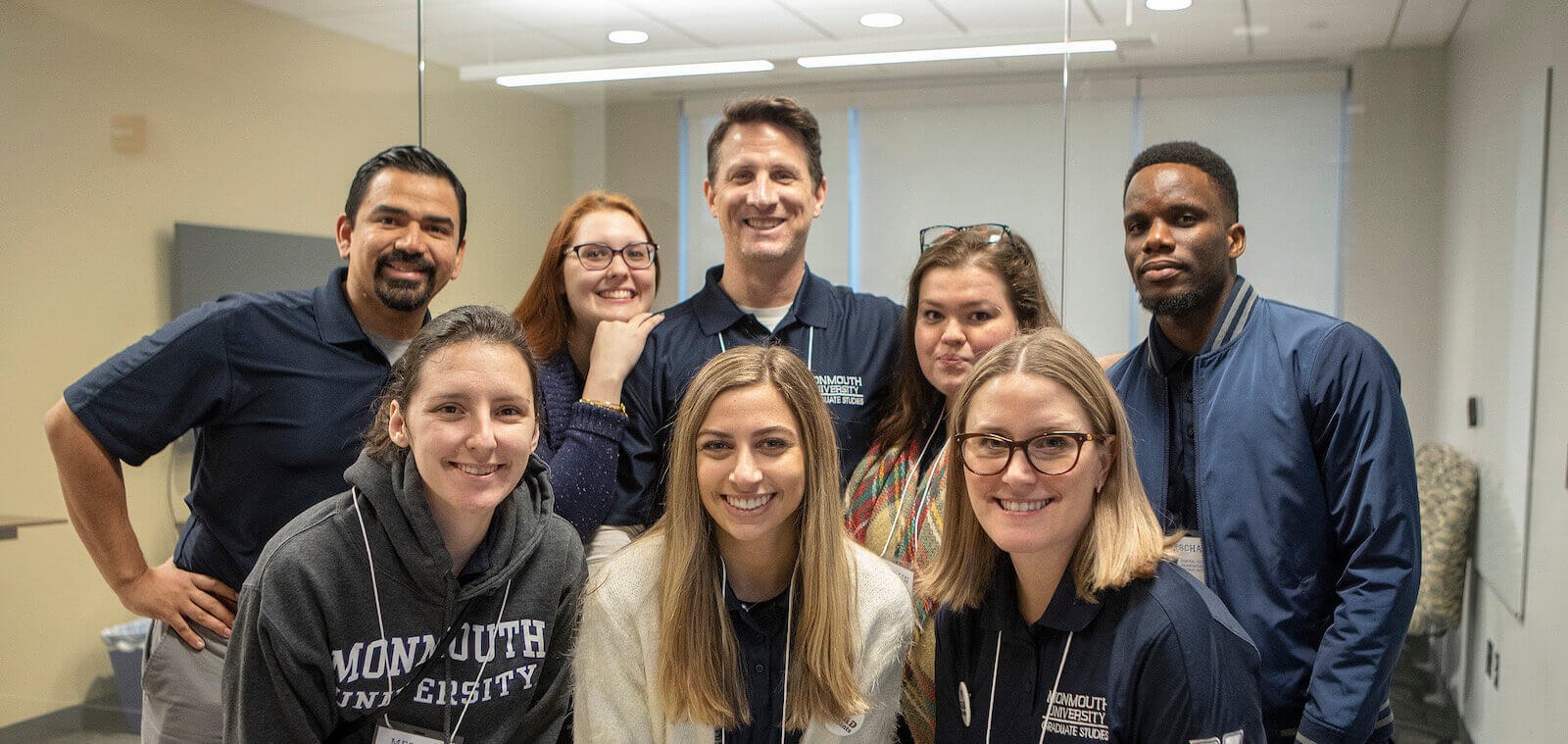 We asked current Monmouth graduate students to share advice for incoming graduate students as well as the things they wish they had known when they started their programs. Here's what they said:
It's hard! Even if you come into this knowing it will not be easy, it's more than that. But do not be discouraged; there are tons of resources available and friendly faces willing to help you!
If you took a full-time course load in undergrad, don't be nervous to go full time your first semester.
Check the requirements for honor societies when you register so you'll be eligible when admission comes for them (many are in the spring).
Apply for summer financial aid and register for summer classes before deciding if you can financially afford it. Sometimes the aid doesn't post unless you're registered.
Apply for a GA every semester to cut down on cost of attendance.
Make a group chat with your cohort—it'll come in handy a multitude of times.
Use the library resources. There is so much that can be done at the library: from study rooms, writing services, research help, etc. Also learn how to use eCampus. It was confusing at the beginning to understand eCampus with feedback from professors on papers, quizzes, dropbox, discussions, uploading files, etc.
I would give more reminders about internships prior to the beginning of the semester. This was not emphasized enough in the mail or email. It is very important that we start internships early, and I missed this knowledge until days before school started.
Tip for graduate students: Take advantage of all of Monmouth's perks! There are so many events on campus that you may feel like you cannot be a part of because you're a graduate student but that is not true. You can go to the cultural events, you can participate in alternative winter/spring break trips with Global Education, and you should definitely attend all of the fun events that Graduate Student Life hold!
Tip for MSW students: Network with your classmates! There are endless opportunities to collaborate and work with your peers since everyone is at a different placement. When you're working with diverse groups and populations, you never know when a classmate can come in clutch as a potential resource!
Although going to class and having your educational experience is critical, what you do beyond that sets you apart from the rest. Putting yourself out there and getting involved in ways that may not be required is the most valuable lesson I have learned. Opportunities may not always present themselves to you, but that is your chance to make your own. Graduate school is an opportunity for students to connect with professionals in and outside of their field of study, gain the necessary experience to prepare you for your career, and, overall, a time for growth. Monmouth does their best to give you everything you need to succeed, but that determination to thrive comes from within. Each graduate student here at Monmouth University is a part of the Hawk community for a reason, make it count!