Field research is an integral part to both historical and anthropological research. This includes ethnographic fieldwork, archaeological investigations, and documentary research. The following links include field research opportunities for Monmouth University students. These opportunities include Monmouth-sponsored field schools as well as external opportunities. If you are interested in opportunities offered by Monmouth University, contact the individuals listed below. If you are interested in participating in opportunities offered by other institutions, please contact Dr. Rich Veit or your advisor.
---
Opportunities at Monmouth University
Archaeological Field Research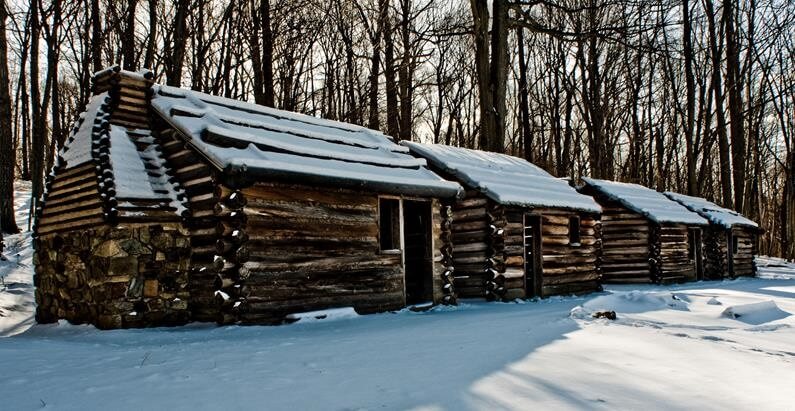 Monmouth University Field School in Archaeology
Archaeological Field School
Professor: Richard Veit
Location: Morristown National Historical Park
Project Description: This is a cooperative project between Monmouth University, Rutgers Newark, and the National Park Service.  The project is directed by Richard Veit, Adam Heinrich, and Lee Slater.  Fieldwork will focus on Continental Encampments from the winter of 1779-1780.
This is a three-credit course and may be taken for undergraduate or graduate credit (AN/HS 315, AN/HS 520).  It also fulfills Monmouth University's experiential education requirement (ExEd).  The course is held on Saturdays in Summer Session B, which runs from May 22nd to June 30th.  There are no prerequisites for this course.
Students will learn basic archaeological field methods and will develop skills that will prepare them to work on an archaeological field crew.  Skills taught include:
Surface survey with map and compass and total station
Excavation of shovel tests and excavation units
Identification and cataloging of historic artifacts
Artifact photography
Report preparation
For more information contact Dr. Richard Veit or 732-263-5699. Download the flyer.
Credits: Undergraduate AN/HS 398, Graduate AN/HS 520 (3 credits)
Dates: Summer B May 22 – June 30, 2018 (Six Saturdays) (9 a.m. – 5 p.m.)
International Archaeology Class
People and Cultures of the Caribbean: Study Trip to Jamaica
Professor: Richard Veit
Location: Jamaica
Project Description: People and Cultures of the Caribbean (Jamaica) offers the opportunity to explore Caribbean history and archaeology firsthand. Students travel to Falmouth, Jamaica, one of the Caribbean's best preserved Georgian towns and participate in archaeological excavations and documentation at the Orange Valley Slave hospital. Other significant historic sites visited include Stewart Castle, Port Royal, and sugar and coffee plantations. Students will gain an enriched understanding of the history and archaeology of the Caribbean.
For more information contact Dr. Richard Veit or 732-263-5699
Cost: Tuition + $1,500 Fee for Room, Board, and In-Country Transportation
Dates: Summer Session A, May 13 – 20, 2016 (3 credits)
Ethnographic Field Research
None are available at this time.
---
External Opportunities
Project Contact: contact@osea-cite.org
Project Description: OSEA Field School Programs are based in Pisté and Maya communities surrounding Chichén Itzá, one of the new Seven Wonders of the World.
Rutgers University International Service Learning Program
Project Contact: Dr. Daniel M. Goldstein
Project Description: Students will work directly with local communities to develop water and sanitation projects for their communities while studying and practicing anthropological research methods in the home of the Water War – Cochabamba, Bolivia.
Social Sciences Field School in Bolivia
Project Contact: Dr. Kate McGurn Centellas
Project Description: This is a six-week program in La Paz, Bolivia, offering two integrated courses: (1) politics and culture of the Andes and (2) multidisciplinary social science methods. The field school nature of this course will be emphasized as the curriculum is integrated and predicated on active, experiential learning in multiple sites in La Paz. For instance, while discussing the social impact of the 1952 Revolution in the first course, we will visit the National Archives to search for relevant documents as well as seek out Bolivians for oral histories as assignments in the second course.
University of Arizona in Antigua, Guatemala
Project Contact: Dr. Jill Calderon
Project Description: At the Center for Mesoamerican Research (CIRMA) in Antigua, Guatemala, you can learn an indigenous language, study the history of Central American Revolutions from those who lived through them and create your own for-credit internship. From their rooftop classroom you'll get an amazing view of the volcanoes that surround this beautiful colonial city