The Department of English is proud to publish a newsletter and journal highlighting the work and successes of the Monmouth University community. Please read the current issue of our Words Matter department newsletter.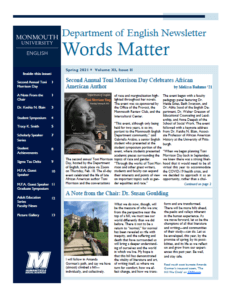 Spring 2021, Volume X, Issue 2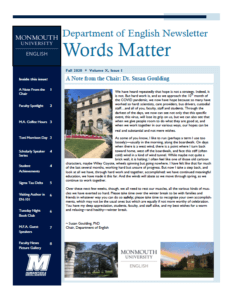 Fall 2020, Volume X, Issue 1
Fall 2019/Spring 2020, Volume IX, Issue 1
Spring 2019, Volume VIII, Issue 1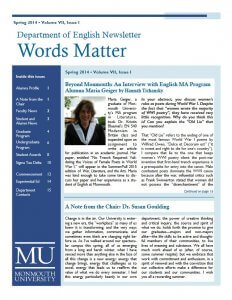 Spring 2014, Volume VII, Issue 1
---

We also recommend that you check out Monmouth's student-run magazine of literature and arts, Monmouth Review, which features the writing of many of the department's students.