Acclaimed Associated Press Journalist Linda Deutsch '65 to Address Monmouth University Graduates on May 10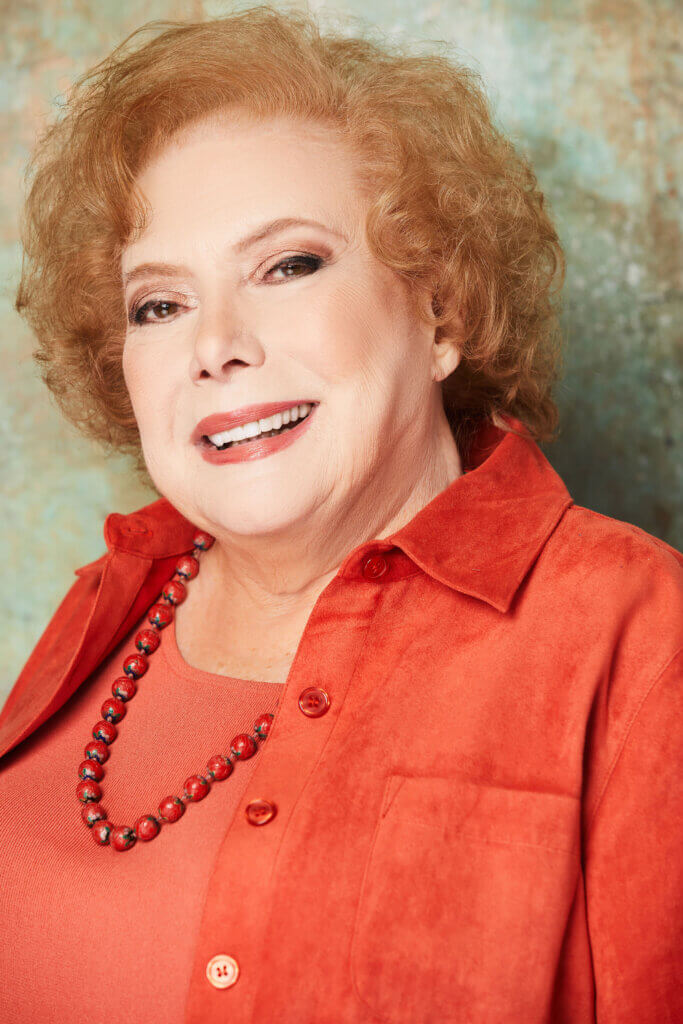 Nearly 1,000 graduates expected to participate in commencement ceremonies
WEST LONG BRANCH, N.J. (May 4, 2023) – Celebrated American journalist and Monmouth University alumna Linda Deutsch '65 will deliver the keynote address at the Monmouth University graduate and doctoral commencement exercises, as well as the University's all-undergraduate class gathering on May 10, where she will receive an honorary degree, Doctor of Humane Letters.
In a half century with The Associated Press (AP), Deutsch established herself as the nation's leading expert in coverage of high profile trials. From Charles Manson to Patty Hearst, O.J. Simpson to Michael Jackson and many others, she provided a journalistic history of the American justice system in the pressure cooker of celebrity trials.
Summing up her career, the magazine, "Current Biography," wrote, "She has been ranked among the foremost American courtroom journalists of modern times…She is best known for her detailed, objective reporting on some of the most sensational, newsworthy and influential trials of recent decades."
When Deutsch first joined the AP, she was the only woman in the Los Angeles bureau. Over the course of her career, she rose through the ranks and in 1992 earned the title of special correspondent, a designation bestowed on only 18 reporters since the news cooperative was founded in 1846. Deutsch has proudly noted that an AP reporter covered Lincoln's Gettysburg Address and another rode with George Armstrong Custer to his death at the Battle of the Little Bighorn. Deutsch's title and distinguished career have earned her a permanent place in AP's rich history.
Born in Perth Amboy, N.J., Deutsch was raised in Bradley Beach, graduated from Asbury Park High School, and earned a bachelor's degree in English from then Monmouth College in 1965. While at Monmouth, she served as a features editor for The Outlook and editor-in-chief of Monmouth Letters (now Monmouth Review), an award-winning literary and art magazine. In 1996 she received the Distinguished Alumni Award, in 2018 she established the Linda Deutsch '65 scholarship for communication students, and in 2019 the university celebrated the naming of the Linda Deutsch '65 Student Journalism Center.
Deutsch will return to campus on May 10 to deliver an address at both the graduate and doctoral ceremony and the all-undergraduate class gathering, sharing her remarkable journey of entering Monmouth as a "hopeful bright-eyed teenager" and leaving as "a campus leader, an accomplished journalist, and a confident woman ready to face the world."
"We are so grateful to Linda for her enduring commitment to her alma mater," said Monmouth University President Patrick F. Leahy. "She is an inspiration and a beacon of success for our community. It is a privilege and an honor to welcome her back to campus to impart her storied life experience and advice to our graduates."
Monmouth University's commencement exercises will span May 10-11. The graduate and doctoral commencement ceremony is scheduled for Wednesday, May 10 at 10 a.m., and the all-undergraduate class gathering is scheduled for Wednesday, May 10 at 4 p.m. Both events will be held on campus at the OceanFirst Bank Center. Three additional, school-specific, undergraduate degree conferral ceremonies will take place on Thursday, May 11.