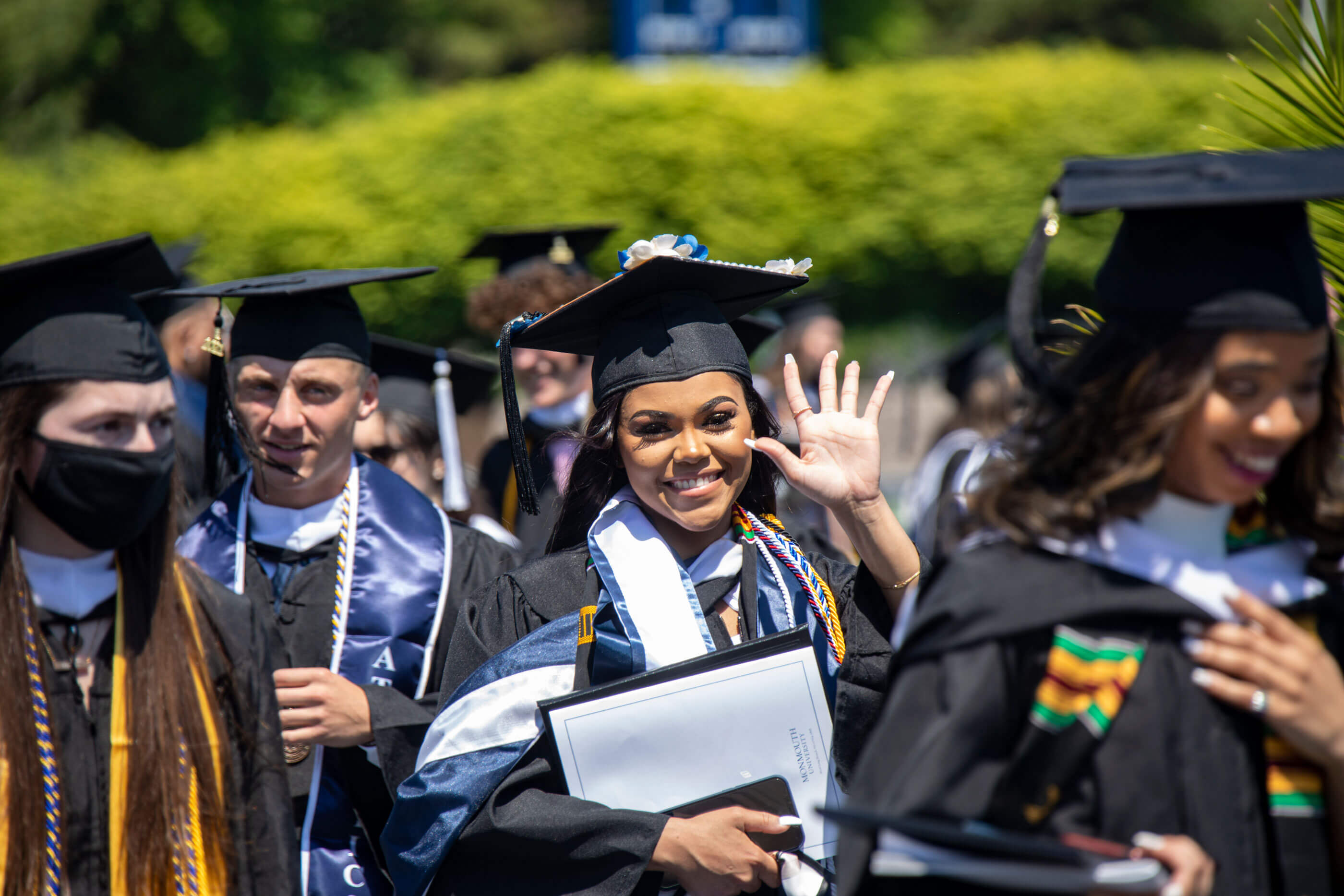 May 2024 Undergraduate Commencement
May 8, 2024 – All Undergraduate Class Gathering
May 9, 2024 – School Based Ceremonies
Save the Date
Dear Degree Candidate:
Please save the date for our All Undergraduate Class Gathering which will be held on Wednesday, May 8, 2024, in OceanFirst Bank Center at 4 p.m. The All Undergraduate Class Gathering will be an opportunity for all members of the Class of 2024 to gather as an entire class prior to individual school ceremonies on May 9, 2024. The class gathering will include the awarding of an honorary degree, a commencement address, and remarks by the president. Students will participate in their caps and gowns.
School based ceremonies will be held on Thursday, May 9, 2024, on campus where students will be recognized individually and will walk across the stage.
Leon Hess Business School–Thursday, May 9, at 10 a.m.
Wayne D. McMurray School of Humanities and Social Sciences–Thursday, May 9, at 1 p.m.
Marjorie K. Unterberg School of Nursing and Health Studies, School of Social Work, School of Education, School of Science–Thursday, May 9, at 4 p.m.
I hope you are considering participating in the Commencement Ceremonies.
More information will be sent out as it becomes available. Also, please check our website often for updates.
I hope you will be able to join us on May 8 and 9, 2024!
Sincerely,
Jim Pillar
Vice President for Student Life