Benefits and Services
Your personalized experience didn't stop when you turned your tassel. Take advantage of our alumni partnerships, benefits, career consultations, and more.
Professional Networking
Your Hawk network is 58,000 strong and growing. Mingle at an alumni event, attend an on-campus lecture, add Monmouth on LinkedIn, chat with our career experts, or help prepare current students for today's job market.
Your Alumni Engagement and Annual Giving Team
Whether you turned your tassel last year or 25 years ago, you will forever remain a member of the Hawk family. The Office of Alumni Engagement and Annual Giving exists to keep you informed, involved, and invested in your alma mater.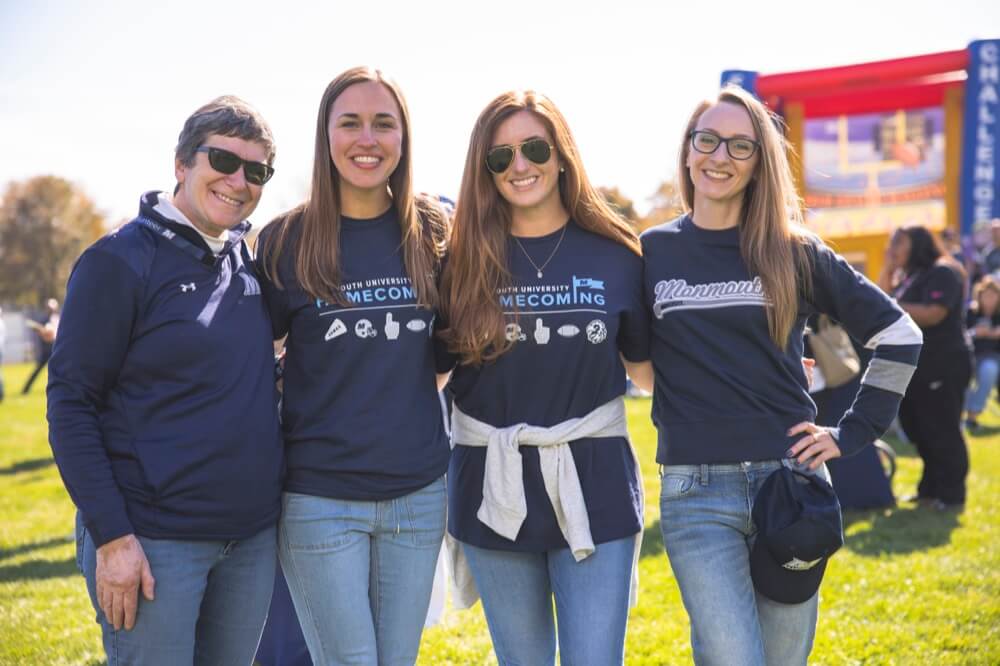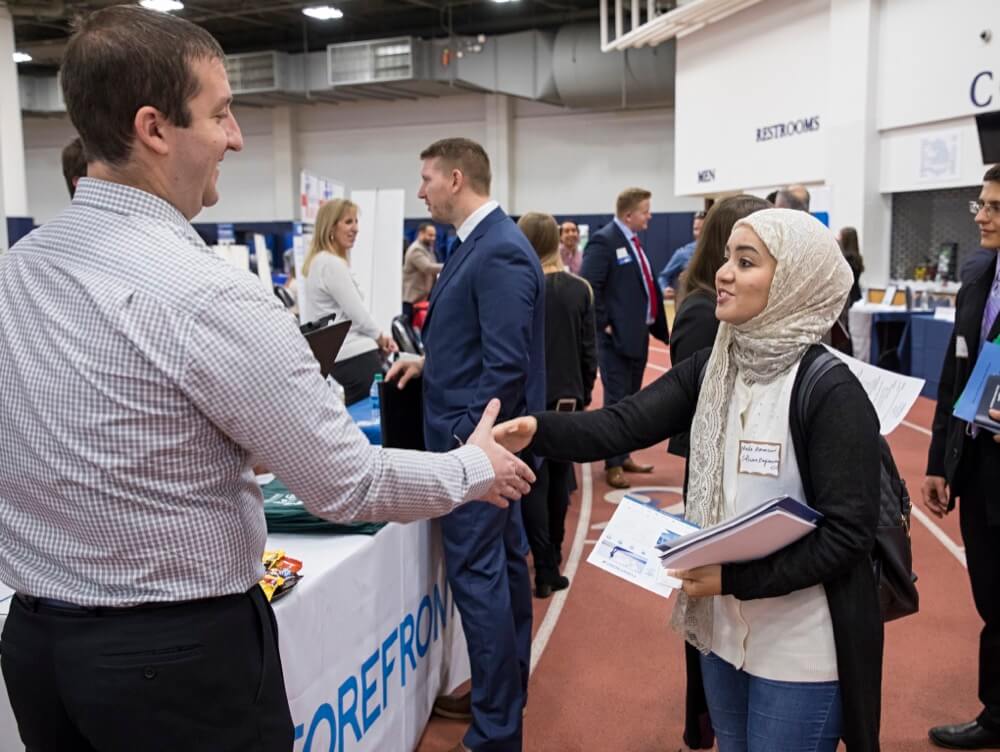 Career Development
As an alumnus, you have access to free career consultations with the Office of Career Development. Monmouth University Career Development offers a wide range of assistance for alumni, including career advising, advice on job search strategies, resumes, cover letters and interview preparation. Job opportunities are also hosted on Handshake.
ConnectWellMU
ConnectWellMU connects all members of the Monmouth University campus community with campus, local, state, and national resources, information, and up-to-date research on a wide-variety of mental health, substance use, health and general wellness topics.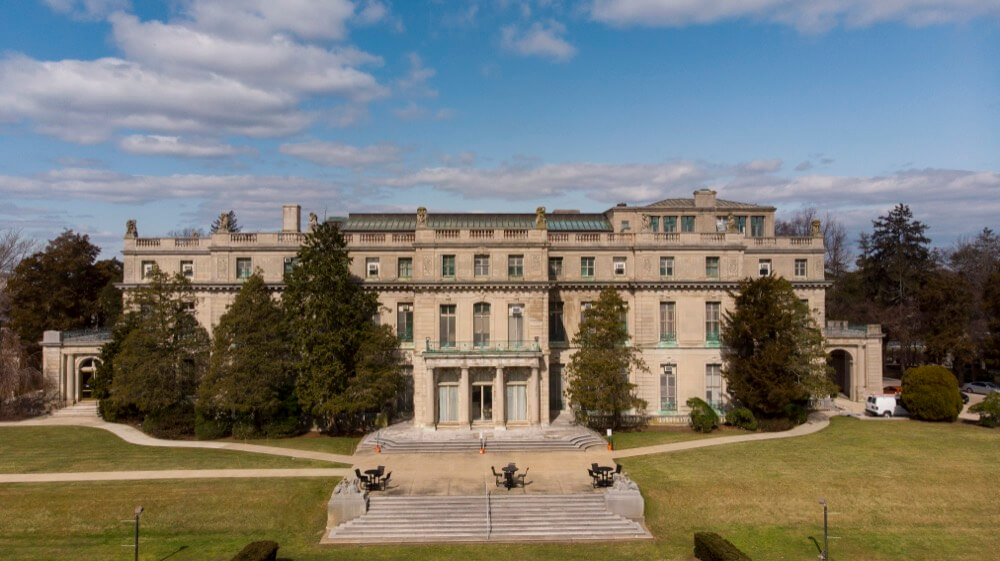 Request Academic Records
Former students and alumni can visit the Office of the Registrar to request transcripts, learn about diploma replacement, obtain enrollment/degree verification, or provide notification of a name change.
University Store
Show your Hawk pride by sporting Monmouth University gear. Whether it's a new sweatshirt for you, a onesie for a future Hawk in your life, or a mug for your desk, the University store has all your gear needs covered. Discounted items for alumni available!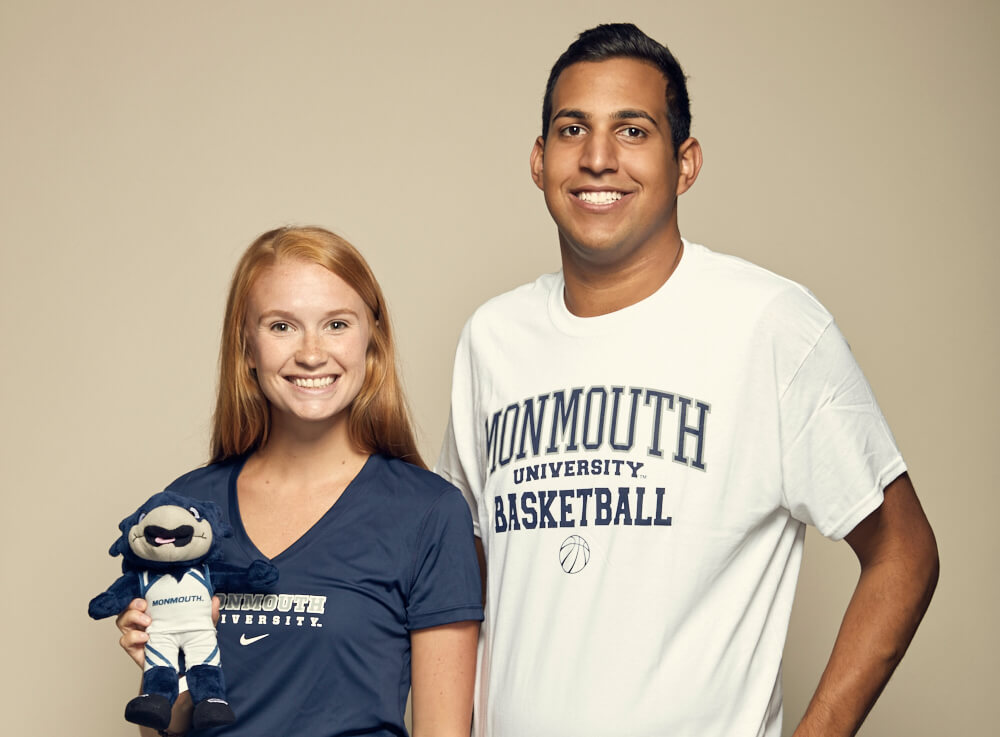 Athletics Swag
Get ready to cheer on one of our 24 Division 1 athletics teams with official Monmouth Hawks merchandise and apparel.
Engagements, Weddings, and Special Occasions
Alumni are eligible to host weddings in the Great Hall's chapel, Erlanger Memorial Gardens, and the Guggenheim Library Garden, and can also receive a reservation fee waiver when taking special occasion photos on campus. Some restrictions apply.
The Alumni Insurance Program
For over 20 years, Monmouth's Alumni Insurance Program has offered alumni and their family a variety of health, dental, life, long-term care, dental, travel, auto, and theft protection insurance plans. Support from each policy helps offset the cost of alumni-related events and keeps you connected with classmates.
Note: Monmouth does not sell any alumni contact information. Monmouth works with vendors and organizations to provide access to exclusive alumni benefits. Vendors are prohibited from releasing, disclosing, selling or transferring any information to a third party without the University's prior written permission and must maintain the confidentiality of such information. If you have any questions or concerns regarding alumni contact information, please contact Alumni Engagement and Annual Giving at alumni@monmouth.edu