Dust off your vintage Monmouth gear and show your blue and white spirit. Purchase tickets for home and away games or live-stream your favorite team. However you choose to show your support, it's always a great day to be a Hawk!
Athletics Schedules and Tickets
Practice the fight song, check out our new state-of-the-art facilities, and cheer on Monmouth's 590 student-athletes from our 24 Division I athletic teams.
Join the Blue/White Club
Since 1997, members of the Blue/White Club have made a significant impact on the student-athlete experience on and off the field. Join this loyal group of advocates.
Watch Monmouth from Anywhere
Can't make it to campus? Join us at a local watering hole during Hawks on the Road or tune in to the Monmouth Digital Network to live-stream games on floSports. Did we mention our communication students are producing? #FlyHawks
Athletics Hall of Fame
Curious to see if your classmate was inducted to the Athletics Hall of Fame? Visit the Hall of Champions in the OceanFirst Bank Center or view a list of honored alumni and former players who have made a vital impact on our intercollegiate athletic program.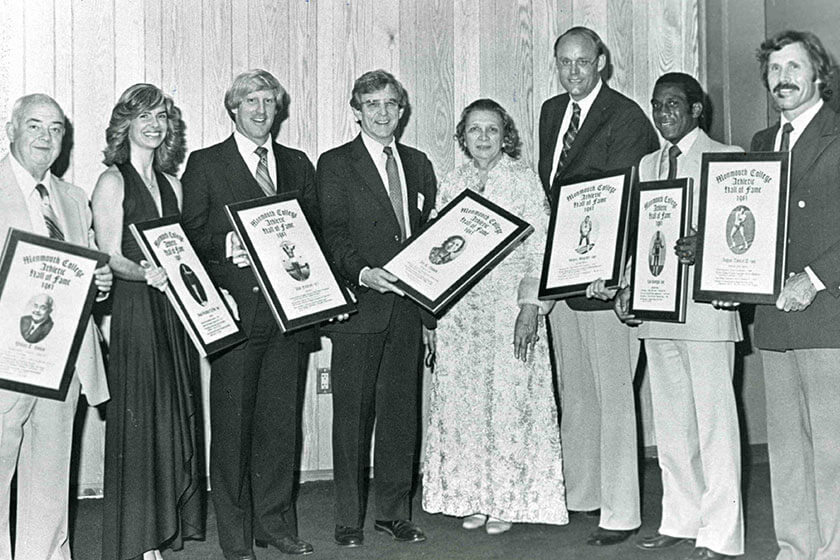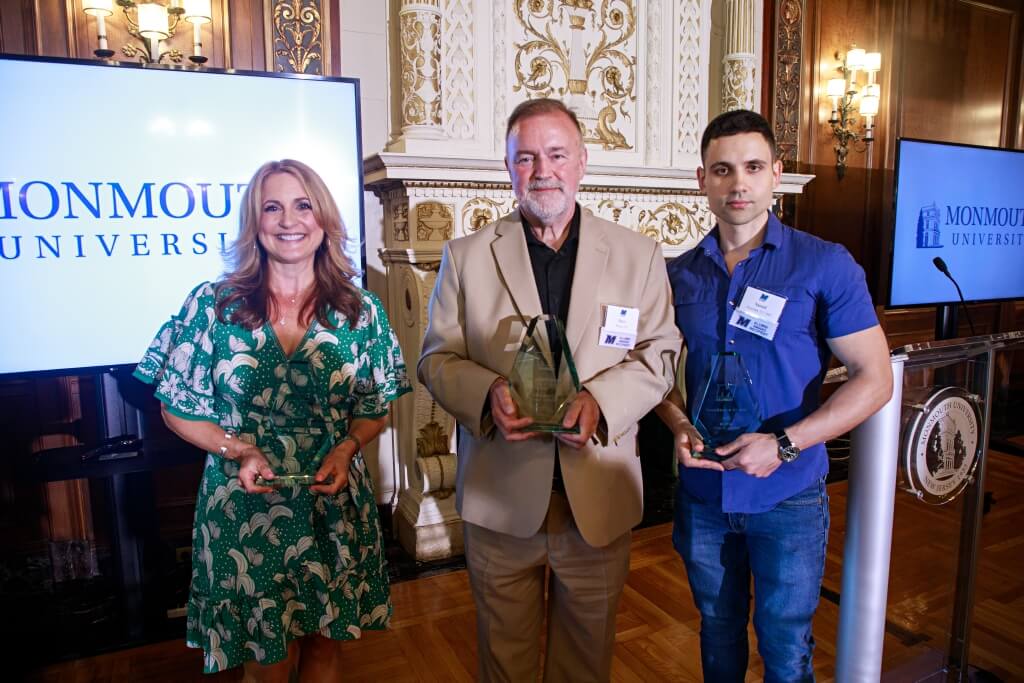 Alumni Awards Recipients
Alumni Awards recognize professional achievement, outstanding leadership, and volunteer commitment to Monmouth University.
Nominate Alumni for Awards
Know an awesome Hawk who deserves recognition? Whether they have excelled in their career, given back to Monmouth or done something significant for the community, tell us by submitting a nomination.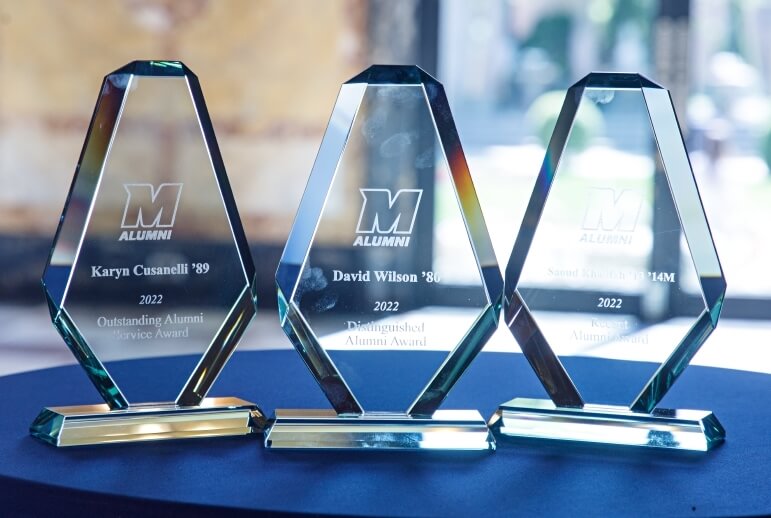 Pet Pack
Dress up your furry friend while showcasing your Monmouth pride. Get a PAWsome box of Monmouth branded pet items shipped right to your door.
Hawk Pride Lyrics
Monmouth's Fight Song
Fight for dear old Monmouth,
Let's fight and do our best.
On fields of play we'll triumph,
When we're put to the test.
The Hawks will go a-soaring,
Victors o'er the rest.
Fight for dear old Monmouth;
We ride the blue wave's crest
Ride the blue wave's crest.
Monmouth's Alma Mater
Symbol of our skills and virtues,
herald of our dignity;
With these praises we salute you,
Monmouth University.
Growing with each generation,
forming ties that will remain.
Forging true our lives' foundations
with each goal that we attain.
Soaring from the Jersey Shore,
upon the wind our wings unfurled.
High above the ocean's roar,
the Blue Hawks rise to meet the world.
Fight for dear old Monmouth;
We ride the blue wave's crest
Ride the blue wave's crest.