Congratulations to the 2022 Alumni Award Recipients
Continuing to recognize professional achievement, outstanding leadership, and volunteer commitment to Monmouth University, the Alumni Association Board of Directors Recognition and Milestones Committee is proud to showcase the 2022 Alumni Award recipients.
The 2022 class of Alumni Award recipients will be honored during Alumni Weekend. All alumni are invited to this ceremony.
David Wilson '80
Distinguished Alumni Award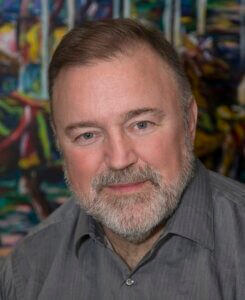 Position: Former Stocks Editor, Bloomberg
Degree Program: English
Student Engagement Activities: Student Government Association, Outlook Newspaper, WMCX, Honor Society
About
David Wilson '80 retired in January from a journalism career that began while he was at Monmouth. He had a student internship at the Asbury Park Press, which hired him afterward as an editorial assistant and music writer. After graduation, Dave went to the Millville Daily as a general-assignment reporter. Then he moved to business journalism, where he spent almost four decades. He worked at Dow Jones before becoming the second U.S. stock reporter hired at Bloomberg. Dave ran Bloomberg bureaus in New York and Princeton, began a news-training program, had two stints as a columnist, oversaw stock-market coverage globally, and served as stocks editor on radio and television.
Advice for Monmouth Students
Make your time at Monmouth a touchstone for your future and never stop learning.
Past Distinguished Alumni Award Recipients
2019 – Michael Salvatore, Ph.D., '98
2017 – William Elliott '95M
2016 – Christie Rampone '99 '05HN
2014 – Thomas P. Gallagher '62
2013 – Brian Hanlon '88
2012 – John P. O'Donnell '67
2011 – Chester B. Kaletkowski '71
2010 – Henry R. Kranzler, M.D., '76
2009 – Michele Evering-Watley '89
2008 – David J. Ennis '74
2007 – Patricia Millines Dziko '79
2006 – Richard W. Benjamin '61
2005 – Noel L. Hillman '81
2004 – Wendy Boglioli '76
2003 – Herbert Butler '59 '76
2002 – Jane M. Freed '81
2001 – Ronald Kornegay '69 '74
2000 – Dennis J. Turner '69 '73
1999 – Robert Santelli '73
1998 – Dr. Frank P. Gudicello M.D. '67
1997 – Marilyn E. Rocky '65
1996 – Linda Deutsch '65
1995 – David J. Burke '71
1994 – Nanscy Neiman '69
1993 – Eugene Iadanza '70
1992 – Denis Gallagher '76
1991 – William Rauch, III '61
1990 – Raymond D. Cotton '65
1989 – Della N. Garrabrant '66, Harold L. Hodes '65
1988 – John C. Manna '62
1987 – Charles W. Ritscher '59
1986 – Bartholomew P. Donohue, III '60, Mitchell E. Shivers '70
1985 – Constantine Kamnitsis '66
1984 – Karl Gordinier '62, Yvonne Thornton M.D., '69
1983 – Royal E. Fliedner '51, Wayman F. Smith, III '63
Karyn Cusanelli '89
Outstanding Alumni Service Award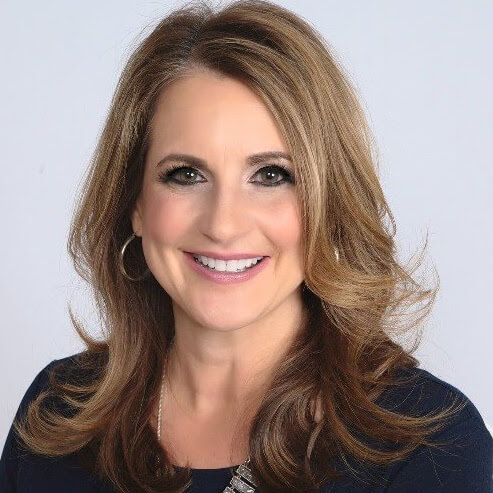 Position: Sales associate with Diane Turton Realtors, a full-service residential and commercial real estate company.
Degree Program: Business Administration with a concentration in Marketing
Student Engagement Activities: Faculty Merit Scholar, Student Government Association Senator, American Marketing Association, Lambda Sigma Tau National Honor Society, Phi Eta Sigma National Academic Honor Society, Delta Mu Delta National Academic Honor Society Executive Officer, College-Wide Advisory Board Undergraduate Representative
About
Karyn Cusanelli '89 has been a dedicated volunteer at Monmouth for many years. In addition to volunteering at countless alumni events, she has been a member of the Alumni Association Board of Directors since 2014, serving consecutive terms as President since 2015. That same year she was also elected to the Board of Trustees as an ex-officio member, concurrent with her role on the Alumni Board. As a Trustee, she has served on multiple board committees. Additionally, Karyn was a member of the Presidential Search Committee, the Together We Can Campaign for Scholarship Cabinet, and Presidential Transition Team. In 2016, she was selected as the chapter honoree for Monmouth University's chapter of Beta Gamma Sigma and was inducted as an honorary member.
Karyn is Sales Associate with Diane Turton, Realtors. She has achieved the NJ REALTORS® Circle of Excellence Sales Award® at the Platinum level in 2021 and the Silver level in 2020 and 2019. She is an active member of Monmouth Ocean Regional Realtors, New Jersey REALTORS®, and the National Association of REALTORS®, serving on multiple committees. She also is a member of Point Pleasant Beach Rotary, serves on the executive board of the Brick Chapter of UNICO National, and previously served as an elected member of the Brick Township Board of Education.
Karyn and her husband, Nicholas, have established the Karyn Cusanelli '89 and Nicholas Cusanelli '89 Annual Scholarship. Nicholas earned his Bachelor of Science degree in Business Administration from Monmouth in 1989. The Cusanellis are legacy parents to two Monmouth alumnae: Marissa (Cusanelli) Purdy '14 and Gianna Cusanelli '18, '22M
Advice for Monmouth Students
Your experience at Monmouth gives you more than an education—it gives you personal and professional connections to last a lifetime. Life will get busy and take you in many directions; make time to keep and cultivate those Monmouth friendships and network.
Past Award Recipients for the Outstanding Alumni Service Award (OASA), Alumni Service Award (ASA), and Volunteer of the Year Award (VOTY)
2019 – Deb Mannix '83 (OASA)
2016 – Anthony Aquila '73 '77M (VOTY)
2015 – Henry Hansch III '00 & Lauren Hansch (VOTY)
2014 – Jack Wagner '97 (ASA)
2013 – Keri Branin '95 '98M (ASA)
Joseph Adelhardt '81 (ASA)
George Marucci '75 (VOTY)
2012 – Peter R. Bruckmann '70 (ASA)
Anne '81M and Denis '68 '77M Hruza (VOTY)
2011 – Charles J. Trabold '65 (ASA)
Richard L. Ricciardi '86M (VOTY)
Douglas Stives (VOTY)
2010 – John S. Buzza '71 (ASA)
Kathleen West Rapp '70 '80 (VOTY)
James B. Barlow, Sr. (VOTY)
2009 – Patrice Murray '82 '89 (ASA)
Kate Stevens '02 (VOTY)
Thomas P. Stevens '71 (VOTY)
Teri and Ross '82M Zimmerman (VOTY)
2008 – Henni Kantor Kessler '68 (ASA)
Christine Clericuzio '04 (VOTY)
Nancy Kane Leidersdorff '97 (VOTY)
Mark Lassen (VOTY)
2007 – Gary H. Barnett '63 (ASA)
Marilyn Egolf Rocky '65 (VOTY)
James P. Hickey, Jr. (VOTY)
2006 – Jeffrey F. Cross '68 (ASA)
Judith Cerciello '96 (VOTY)
Loretta Huddy (VOTY)
2005 – Patricia Swannack '02 (ASA)
Karl D. Gordinier '62 (VOTY)
Victoria Fowler (VOTY)
2004 – Charles T. Parton HN '01 (ASA)
Peter R. Bruckmann '70 (VOTY)
2003 – Kenneth F. LePosa '71 (ASA)
Jack Wagner '97 (VOTY)
2002 – Marti Sarason Egger '81 (ASA)
Cheryl L. Szabo '98 '01 (VOTY)
2001 – Gregory W. Bordiuk '79 (ASA)
William B. McLaughlin '97 (VOTY)
2000 – Stephen J. Muscarella '74 (ASA)
Maureen O'Connell Bay '75 (VOTY)
1999 – Bea Kachelriess '91 MBA(ASA)
Kenneth F. LePosa '71 (VOTY)
1998 – James P. Mack '63 (ASA)
Elliott B. Adler '71 (VOTY)
Donna L. Marino '94 (VOTY)
1997 – Hon. Eugene A. Iadanza '70 (ASA)
Thomas A. Porskievies '82 '86 (VOTY)
1996 – Karl D. Gordinier '62 (ASA)
Maxine Langbein '76 (VOTY)
1995 – James M. Copio '78 (ASA)
Tracy Armstrong Khaleel '88 (VOTY)
1994 – Donald R. Burnaford '72 (ASA)
Saoud Khalifah '13 '14M
Recent Alumni Award
Position: Founder and CEO, Fakespot
Degree Program: Software Engineering
Student Engagement Activities: International Club
About
Saoud Khalifah '13 '14M is the founder of Fakespot and serves as its CEO. He founded Fakespot in 2016 after several Amazon purchases did not match the reviews he relied on. Saoud is passionate about restoring trust and transparency to online information, starting with e-commerce by using technologies like machine learning and AI.
Prior to launching Fakespot, Saoud worked as a software engineer on Goldman Sach's equities trading platform and was an adjunct professor teaching computer science and software engineering to both undergraduate and graduate students. He has a BS/MS in Software Engineering and has been writing software since the age of 11.
Advice for Monmouth Students
Always go for what makes you passionate, joyful and increases your energy because that is what truly matters in life.
Past Recent Alumni Award Recipients
Monmouth Monthly
E-newsletter