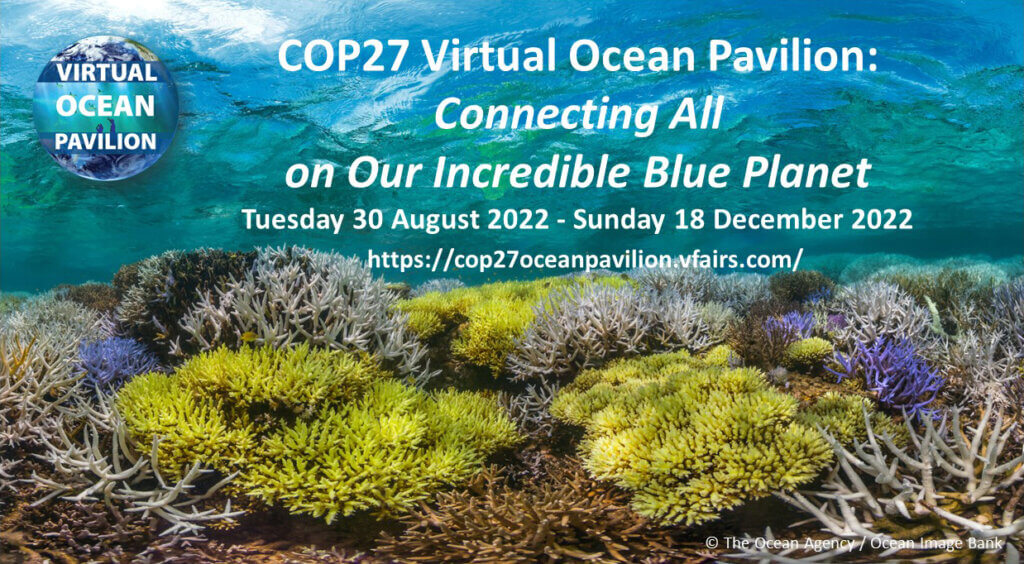 Registration is now open for a free Virtual Ocean Pavilion dedicated to raising the visibility of the ocean in advance of the U.N.'s COP27 climate conference, to be held in Egypt in November. The Pavilion will include virtual booths hosted by numerous exhibitors, including the Urban Coast Institute, and live events beginning today.
Visitors to the Pavilion will find:
An auditorium featuring live and on-demand events focused on forging unity and helping to raise ambition for ocean-climate action.
A General Discussion Chatroom where visitors can interact with fellow youth and other attendees.
Exhibition booths to chat with experts and take away information in your virtual delegate bag.
A range of live and on-demand content that can be explored on the road to COP27.
The Pavilion's live events kicked off on Aug. 30 as part of Africa Climate Week. Translation into multiple languages is available through Wordly during live events.
UCI Director Tony MacDonald will participate in COP27 as an official observer. He previously attended COP26 in Glasgow, Scotland, (see our COP26 Trip Journal) and COP21, where the famed Paris climate agreement was struck.