The Monmouth University Institute for Global Understanding (IGU) and Urban Coast Institute (UCI) hosted the virtual panel discussion "International and Domestic Strategies for Ocean Conservation and Biodiversity: Is 30 by 30 Enough?" on April 6. The event was part of the Global Ocean Governance Lecture Series, which assembles international experts to discuss scientific and policy issues that hold important implications for coastal and marine ecosystems. The discussion was moderated by UCI Director Tony MacDonald and included the following speakers and presentations:
Mark Gold, executive director, California Ocean Protection Council: "California's 30 by 30 Initiative for State Ocean Waters"
Sebastian Nicholls, principal associate, Pew Charitable Trusts Ocean Conservation Program: "Realizing the 30 by 30 Vision: The Need for a Strong High Seas Treaty to Reach the Ambition of 30 by 30"
Lauren Wenzel, director, National Oceanic and Atmospheric Administration (NOAA) National Marine Protected Areas Center: "Diving Into and Beyond Numeric Targets: A National Perspective on Ocean Conservation and Biodiversity"
Biographies & Abstracts
Mark Gold
Bio: Mark Gold joined the California Ocean Protection Council (OPC) in July of 2019. As executive director of OPC and the deputy secretary for ocean and coastal policy for the California Natural Resources Agency, he serves as a key advisor to the governor and the secretary of natural resources and directs policy, scientific research, and critical partnerships to increase protection of coastal and ocean resources in California. Prior to his appointment, he was the associate vice chancellor for environment and sustainability at UCLA, where he led their Sustainable Los Angeles Grand Challenge effort. Prior to UCLA, Gold was the first hire at Heal the Bay, where he served as their president for 18 years. During that time, he worked on ocean and coastal legislation and policy, stormwater, watershed management, and marine conservation and coastal restoration issues, projects and programs. Over the course of his career, his research focused on beach water quality and health risks, as well as sustainable water resources management. Mark received his bachelor's and master's in biology as well as his doctorate in environmental science and engineering, all from UCLA.
Sebastian Nicholls
Abstract: Over 115 country governments have made public commitments or statements supporting the vision of protecting at least 30% of the global ocean by 2030, though current marine protected areas (MPA) coverage is just under 8%. Simple math shows protecting a large portion of the high seas will be required to reach 30%, but our ability to do so depends on UN biodiversity beyond national jurisdictions (BBNJ) negotiations. This presentation will focus on the treaty elements needed to enable effective, representative, and connected networks of MPAs on the high seas, as well as candidate areas identified by scientists for a first generation of High Seas MPAs. The presentation will also address the core question — whether 30 by 30 is enough — by briefly discussing how governments can ensure reporting and accounting on the quality of protected area coverage, and not just extent.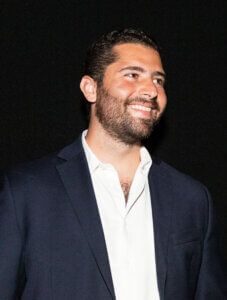 Bio: Sebastian Nicholls is the principal associate on the Pew Charitable Trusts' Protecting Ocean Life on the High Seas team. He closely follows international policy discussions at the Convention on Biological Diversity (CBD) on the 30 by 30 target, monitoring framework and contributions from areas beyond national jurisdictions. In addition to CBD, he also engages on the United Nations negotiations on an international legally binding instrument for the governance of biodiversity beyond national jurisdictions (BBNJ). He has been with Pew for two years, and previously worked with Marine Conservation Institute, and as a consultant to philanthropic organizations investing in new technologies and approaches to protect marine habitats effectively.
Lauren Wenzel
Abstract: The U.S. has committed to conserving 30% of its lands and waters by 2030 to help conserve biodiversity and its benefits; advance climate resilience; and make nature more accessible to all. But the numbers only tell part of the story. This presentation will share the global and U.S. policy contexts for marine protected area (MPA) targets, describe progress toward tracking progress on area-based conservation, and discuss the concept of a "conservation continuum" that identifies opportunities for greater conservation outcomes in U.S. waters. MPAs are just one part of a complex mosaic of area-based management of the ocean. We'll discuss how MPAs can function as the core of conservation networks that can help sustain ecosystem benefits in a rapidly changing ocean.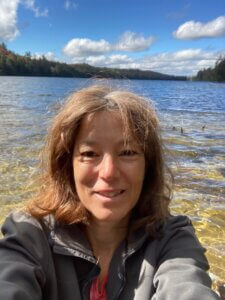 Bio: As the director of NOAA's National Marine Protected Areas Center, Lauren Wenzel focuses on connecting and strengthening the nation's diverse marine and coastal protected area programs through capacity building, information and tools, communication, and collaborative governance. Her focus is on building partnerships among U.S. and international marine and coastal programs and stakeholders to demonstrate the value of protecting the ocean's most important places. Lauren has been with the MPA Center since 2004.