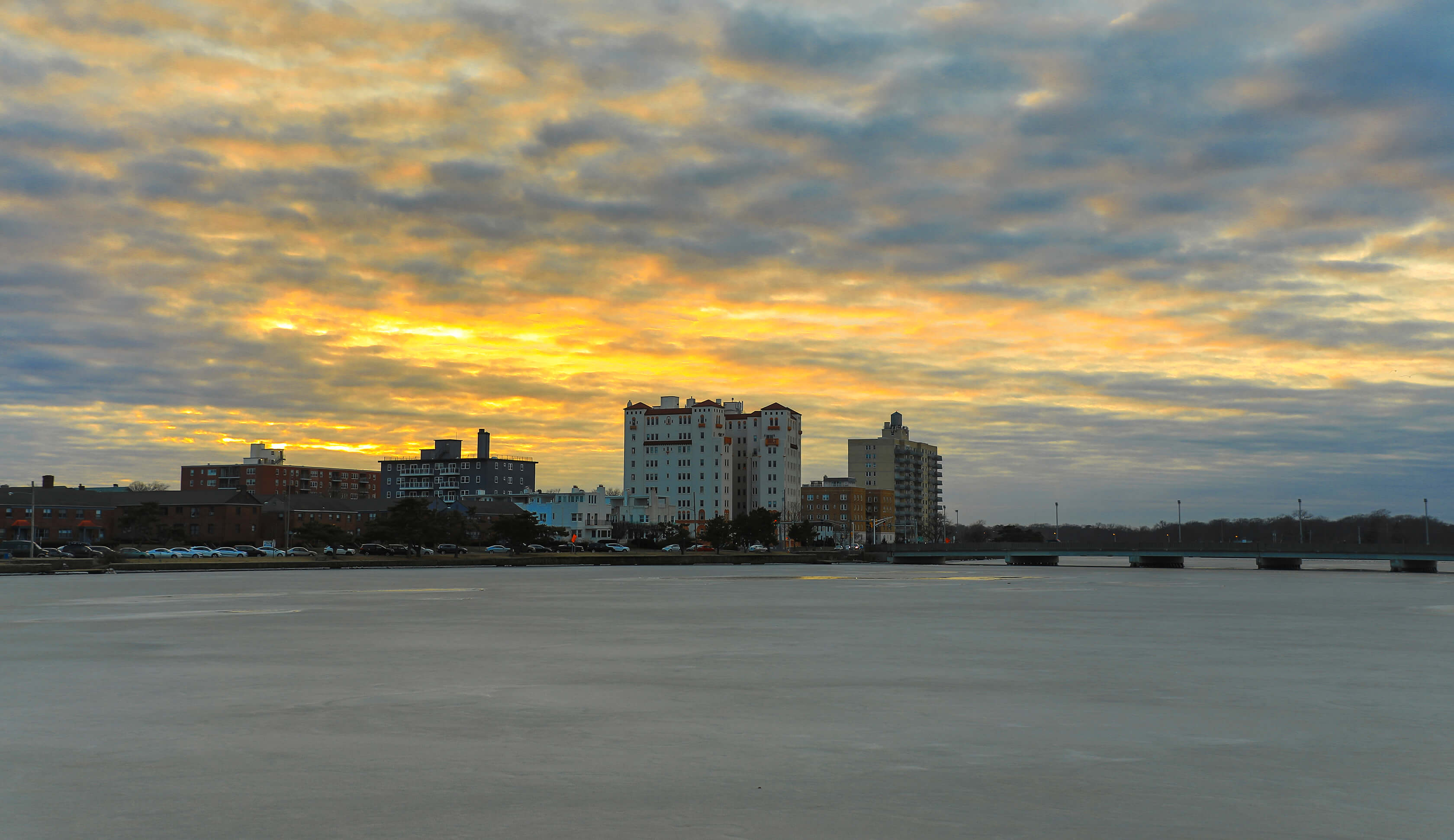 Monmouth University has received a $127,600 grant from the New Jersey Department of Environmental Protection (NJDEP) to monitor Sunset and Deal lakes as part of a study of factors driving cyanobacterial harmful algal bloom (HAB) formation in New Jersey lakes.
The work will be conducted by Endowed Associate Professor of Marine Science Jason Adolf, Urban Coast Institute (UCI) Community Science Coordinator Erin Conlon and Monmouth students. The team will regularly sample the lakes for water quality indicators such as clarity, temperature, HAB abundance, salinity and pH levels. In addition, periodic samples will be taken to study the range of cyanobacteria species present during bloom and non-bloom periods and the relationship between heavy rain events and HAB abundance.
In lake ecosystems, the phytoplankton responsible for most HAB events are a type of photosynthetic bacteria known as cyanobacteria, or sometimes called "blue-green algae." The organisms can produce toxins that are hazardous to humans and sometimes lethal to pets and wildlife. The issue has gained increased attention from state officials in recent years, as severe HAB events caused closures in lakes that are summer tourist destinations and drinking water sources.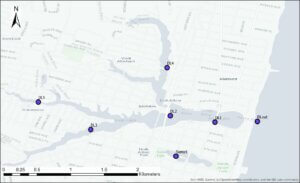 Deal and Sunset lakes were selected for inclusion in the statewide study for being representative of the unique conditions of coastal lakes. These water bodies differ from typical inland lakes in that they have ocean connections, which result in higher salinities and the occasional outflow of hazardous microbes at bathing beaches. The team will collect and analyze water samples from Deal Lake at five sites in Allenhurst, Asbury Park and Ocean Township, and from Sunset Lake at one site in Asbury Park.
Deal Lake is the largest coastal lake in New Jersey and has a history of water quality impairments, including HABs. It discharges to the ocean in Asbury Park through a controlled gate as a means to avoid flooding. The team will sample the ocean on days when the gate is open. Sunset Lake flows into Deal Lake through an underground connection.
Among the questions to be explored through the data analyses are:
Do the sites sampled differ from each other in terms of HAB biomass and/or toxicity?
Do cyanobacteria and/or cyanotoxins contaminate ocean swimming beaches during bloom periods?
Does rainfall predict HAB events/expansion in Deal and Sunset lakes?
Additionally, questions pertaining to comparisons between the lakes and others being studied throughout New Jersey will be addressed as directed by the NJDEP.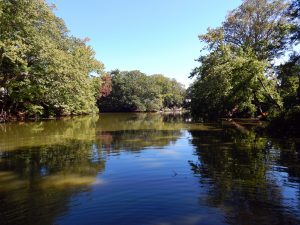 The University has studied and monitored Deal Lake for decades, most recently through its work on the Coastal Lakes Observing Network (CLONet). Since 2019, Adolf, Conlon and University students have trained and equipped community volunteers to collect water samples from 11 Monmouth County coastal lakes and file their findings to an online database. The data collected as part of the NJDEP study will complement the CLONet project's.