Real Progress or Just 'Blah, Blah, Blah?'
Monmouth University Urban Coast Institute (UCI) Director Tony MacDonald and Professor Randall Abate, Rechnitz Family/UCI endowed chair in marine and environmental law and policy and director of the Institute for Global Understanding (IGU), participated in the 26th UN Climate Change Conference of the Parties (COP26), held Oct 31-Nov. 12 in Glasgow, Scotland. Over 20,0000 representatives of world governments, industries, advocacy organizations, scientific and policy bodies, and other interests gathered to accelerate action towards the goals of the Paris Agreement and the UN Framework Convention on Climate Change.
MacDonald and Abate shared their impressions of COP26 and its outcomes in this session moderated by Monmouth University School of Science Dean Steven Bachrach on Dec. 2, 2021. Topics included:
Whether the conference lived up to its promise as the "last, best hope" for meaningful progress on climate
The U.S.'s renewed climate leadership, participation in the summit and commitments
The important role of oceans and the ocean-climate nexus
The threats of climate on displacement and migration
The role of youth activism and civil society, and other impressions from COP26
MacDonald and Abate chronicled the conference throughout the week in a COP26 Trip Journal published on the UCI website. Visit the page to view their blogs and photos from the event.
Speaker Bios
Randall S. Abate, J.D.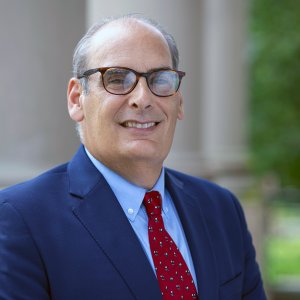 Randall Abate is the inaugural Rechnitz Family/Urban Coast Institute endowed chair in marine and environmental law and policy and a tenured full professor in the Department of Political Science and Sociology. He teaches courses in domestic and international environmental law, constitutional law, and animal law. Professor Abate joined Monmouth in 2018 with 24 years of full-time teaching experience at six U.S. law schools, most recently from Florida A&M University College of Law in Orlando, where he also served as associate dean for academic affairs. Professor Abate has published five books and more than 30 law journal articles and book chapters on environmental and animal law topics, with a recent emphasis on climate change law and justice. Early in his career, Professor Abate handled environmental law matters at two law firms in Manhattan.
Steven M. Bachrach, Ph.D.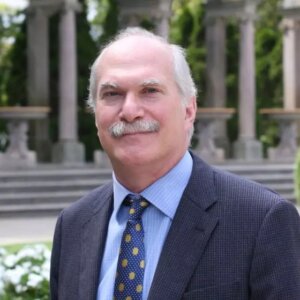 Steven Bachrach became the dean of the School of Science at Monmouth University in 2016. Previously, he was the Dr. D. R. Semmes distinguished professor of chemistry at Trinity University in San Antonio, Texas. He also served terms as the assistant vice president for special projects, and Department of Chemistry chair. He began his academic career at Northern Illinois University where he earned the rank of full professor. Bachrach was an American Council on Education (ACE) fellow at the University of Redlands during the 2014-15 academic year. He maintains an active research program in computational organic chemistry, having published with dozens of undergraduate students. Dr. Bachrach has authored more than 150 publications, including his book Computational Organic Chemistry, and served as editor-in-chief of the Internet Journal of Chemistry. His latest book, Thinking Like a Physical Organic Chemist, is scheduled to be published next year with Oxford University Press. Bachrach is the recipient of more than $2 million in grant funding, most notably from the National Science Foundation, American Chemical Society, and the Welch Foundation.
Tony MacDonald, Esq.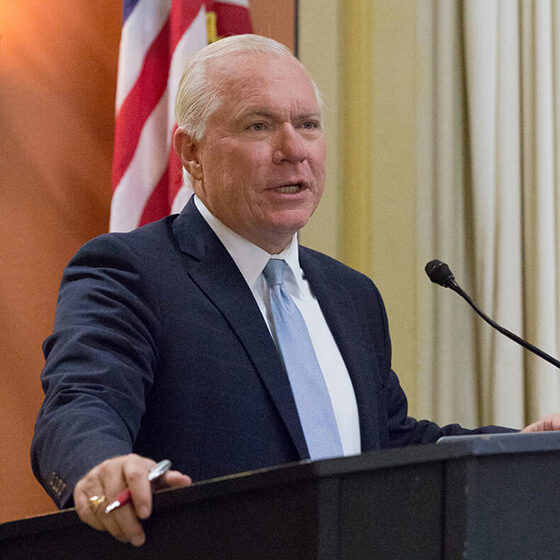 Tony MacDonald is director of the Monmouth University Urban Coast Institute (UCI). He was previously the executive director of the Coastal States Organization (CSO) from 1998-2005. CSO, based in Washington, D.C., represents the interests of the governors of the nation's 35 coastal states and territories on coastal and ocean policy matters. Prior to joining CSO, Tony was the special counsel and director of environmental affairs at the American Association of Port Authorities, where he represented the International Association of Ports and Harbors (IAPH) at the International Maritime Organization on negotiations on the London Convention. Tony has also practiced law with a private firm in Washington, DC, working on environmental and legislative issues, and served as the Washington, DC, environmental legislative representative for the mayor of the City of New York.