The Monmouth University Institute for Global Understanding (IGU) and Urban Coast Institute (UCI) kicked off the second season of their joint Global Ocean Governance Lecture Series on Oct. 13 with a panel discussion of international issues and challenges concerning the protection of whales. The discussion was moderated by Professor Randall Abate, director of the IGU, and included the following presentations and speakers:
"Modernizing the International Whaling Commission's Approach to Aboriginal Subsistence Whaling," University of Alberta (Canada) Associate Professor of Law Cameron Jefferies
"Saving the Critically Endangered North Atlantic Right Whale: Challenges and Opportunities," Natural Resources Defense Council (NRDC) Staff Scientist Francine Kershaw
"Ensuring the Continuing Recovery: Protecting the Great Whales in the Context of 21st Century Challenges," Wildlife Conservation Society Ocean Giants Program Director Howard Rosenbaum
Abstracts & Bios
Modernizing the International Whaling Commission's Approach to Aboriginal Subsistence Whaling
ABSTRACT: Over the past three decades, the primary conflict at the International Whaling Commission (IWC) has centered around the future of internationally sanctioned commercial whaling. In the aftermath of the International Court of Justice's Whaling in the Antarctic decision, Japan has ceased 'Special Permit' whaling in the Southern Ocean, has withdrawn from the IWC, and has stated its intention to only whale within its Exclusive Economic Zone. Other whaling nations, including Iceland, have reported a declining demand for whale meat and are looking towards a post-commercial whaling world. The next challenge that is positioned to come to the forefront of international whale management is the IWC's approach to Aboriginal Subsistence Whaling (AWS). The IWC has, at least to a certain extent, recognized the cultural, nutritional and social importance of whaling for many of the world's Indigenous peoples since its inception. The IWC's current ASW procedure requires Contracting Governments to submit "needs statements" on behalf of Indigenous communities to the IWC for scientific scrutiny and, ultimately, Commission approval. This process does not afford Indigenous peoples the opportunity to participate in decision-making nor does it account for Indigenous rights from international (e.g., United Nations Declaration on the Rights of Indigenous Peoples and the International Covenant on Civil and Political Rights) or domestic legal orders. Canada withdrew from the IWC in 1981 citing, in part, concerns that the IWC's ASW process failed to discharge Canada's constitutional obligation to protect marine mammal harvesting rights for Indigenous peoples and this talk will use Canadian experience to explore the shortcomings of the IWC's AWC process and the need for modernization.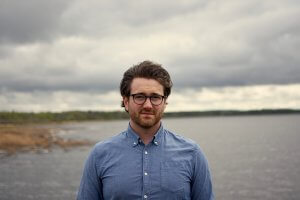 BIO: Cameron S.G. Jefferies, B.Sc., LL.B., LL.M., S.J.D., is an associate professor of law at the University of Alberta in Edmonton, Canada, where he specializes in international and domestic environmental law and energy law. He currently teaches Environmental Law, International Environmental Law, Basic Oil and Gas Law, and Oceans Law and Policy. He was admitted to the Law Society of Alberta in 2010. He completed his graduate degrees at the University of Virginia, School of Law, where he studied as a Fulbright Scholar. Before entering academia, Dr. Jefferies practiced at Field LLP in Edmonton, Alberta, and worked as a research associate at the Health Law Institute at the University of Alberta. He has published several book chapters and articles in Canadian and U.S. law journals, including the Energy Law Journal and the Journal of Environmental Law and Practice. He is the author of Marine Mammal Conservation and the Law of the Sea (OUP, 2016), co-author of Tort Law, 6th ed. (Carswell, 2017), and co-editor of Global Environmental Change and Innovation in International Environmental Law (CUP, 2018). He is an award-winning teacher and researcher and has been an invited speaker to a number of national and international conferences. In addition to his academic and professional curiosity in environmental law, oceans law, and wildlife conservation, Dr. Jefferies maintains a keen interest in public interest advocacy and remains active in promoting local environmental law reform.
Saving the Critically Endangered North Atlantic Right Whale: Challenges and Opportunities
ABSTRACT: After making a painstaking recovery from the impacts of industrialized whaling, the North Atlantic right whale is once again declining rapidly towards extinction. As climate change alters the distribution of their main prey, right whales – in hot pursuit – are moving into new areas and spending more time in habitats where they were once seasonal migrants. The result: shocking levels of mortality, morbidity, and reproductive decline resulting from entanglement in commercial fishing gear and vessel strikes. The fight to save the right whale from these impacts is further complicated by the need to advance offshore wind energy at a commercial scale in a way that will not introduce additional risk to the species. This presentation will speak to the challenges of reducing risk of entanglements in a dynamic ocean where fisheries reign, and the tightrope of considerations when advancing a new ocean industry in what are now some of the right whale's most important habitats.  We will then explore opportunities presented by technological innovations to both save the right whale and improve our resilience to climate change.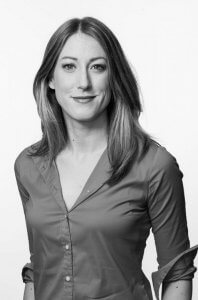 BIO: Dr. Francine Kershaw uses the best available scientific information to advocate for improved protections for marine mammals related to a variety of issues, including ocean noise, ship strikes, and bycatch. She currently leads NRDC's work to end large whale entanglements and dedicates a large part of her portfolio to advancing responsible offshore wind development. Still a whale population geneticist at heart, in her spare time she also advocates for improved uptake of genetic information into conservation policy decisions. Kershaw is an active member of the International Union for Conservation of Nature (IUCN) Marine Mammal Protected Area Task Force, the Global Ocean Biodiversity Initiative, and the Group on Earth Observations Biodiversity Observation Network Genetic Composition Working Group, and an associate member of the Indian Ocean Network for Cetacean Research. She holds a Ph.D. in ecology and evolutionary biology from Columbia University and is currently based in Greenville, South Carolina.
Ensuring the Continuing Recovery:  Protecting the Great Whales in the Context of 21st Century Challenges
ABSTRACT: Whales and other marine life face many 21st century challenges, including bycatch (incidental entanglement in fishing gear), ship strikes, increasing levels of anthropogenic ocean noise, coastal development in essential habitats; and the impacts of oil spills and other ocean pollutants. The impacts from a changing climate also loom, and range from potentially shifting the abundance and distribution of essential prey species to exposing whales to more human activity in previously inaccessible places such as the Arctic. Dr. Rosenbaum will speak about how science, technology, and innovative approaches helps inform decision-making to better protect and minimize impacts to whales in the New York Bight and Arctic Beringia.
BIO: Dr. Howard Rosenbaum is a senior conservation scientist and director of the Wildlife Conservation Society's (WCS) Ocean Giants Program, which aims to secure the future of whales, dolphins, and other marine species. He is a senior scientist at the American Museum of Natural History, core faculty member at Columbia University, a member of the International Union for Conservation of Nature (IUCN) Cetacean Specialist Group and Important Marine Mammal Area Task Force, and the International Whaling Commission's Scientific Committee. Rosenbaum has led marine mammal conservation projects around the world, including the Indian, Pacific, and Atlantic oceans and the Arctic. For more than 30 years, Rosenbaum's innovative science has helped protect marine species from current and emerging threats in their most important habitats. In the New York Bight, Rosenbaum leads WCS's efforts for research and conservation of marine mammals, which includes a collaborative effort to use state-of-the-art near real-time acoustic monitoring and other technologies to study whales and ocean noise. Rosenbaum is a member of New York's (NYSERDA) Environmental Technical Working Group and on the Specialist Committee for Best Management Practices related to Offshore Wind Development.  Rosenbaum has also been a subject matter expert for two past Bureau of Ocean Energy Management workshops related to marine mammals and offshore wind development, and recently served on IUCN's panel on Mitigating Biodiversity Impacts to Wind Energy Development. He has authored 95 peer-reviewed publications, co-edited a book on genomics, and his work has been featured widely in many popular media outlets. Rosenbaum grew up on Long Island and earned his Ph.D. from Yale University.