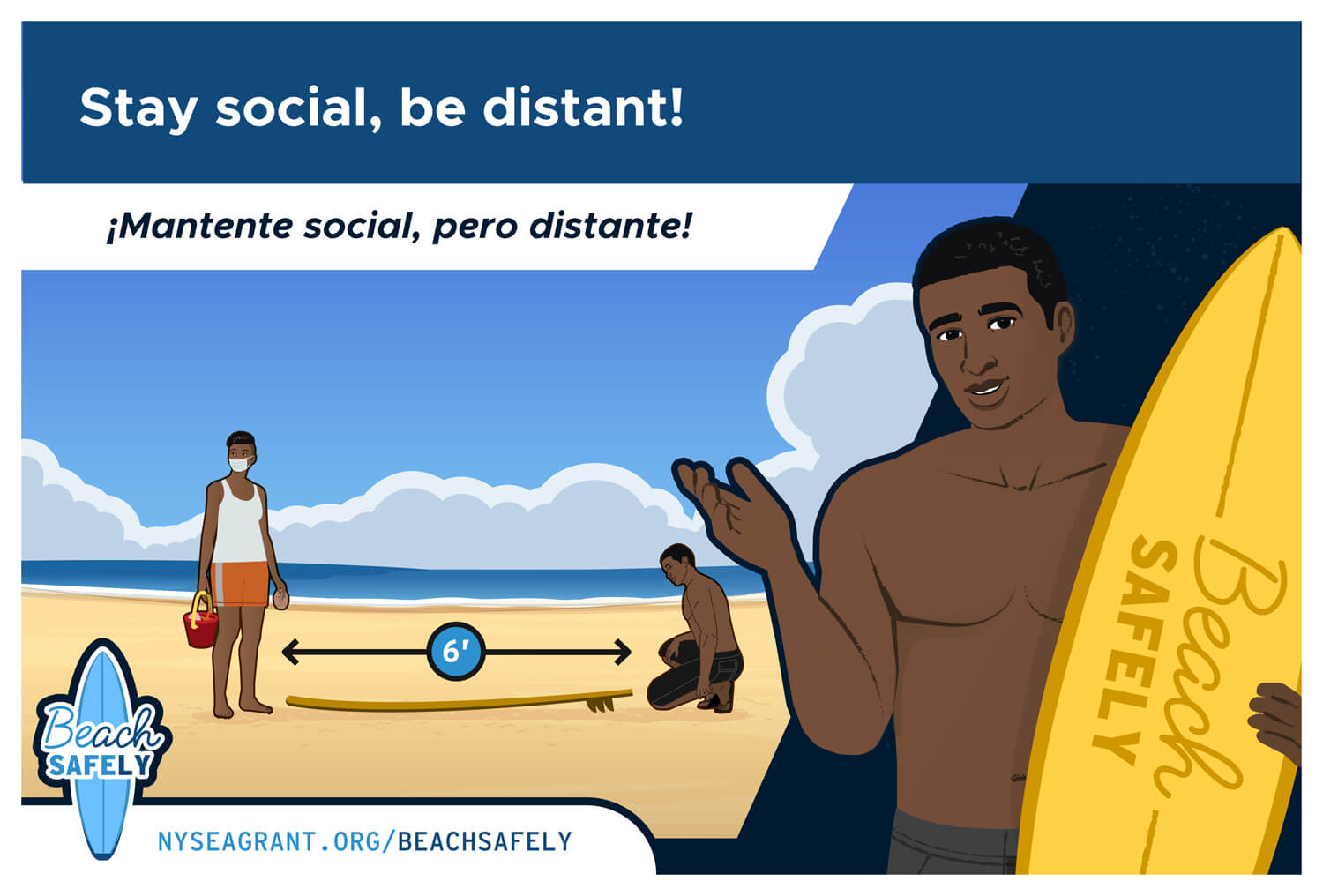 What it means to #BEachSAFEly is changing rapidly, and that's good news. Urban Coast Institute (UCI) Associate Director Thomas Herrington, who serves as the New Jersey Sea Grant Consortium's (NJSGC) resilient communities and economies specialist, announced updates to the award-winning social media campaign at the State of the Shore media event, held May 27 at McLoone's Supper Club in Asbury Park.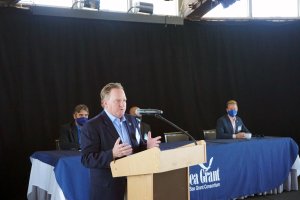 Now in its second year, #BEachSAFEly was developed by the New Jersey and New York Sea Grant programs at the height of the pandemic to build awareness of precautions that visitors should take while at the beach. The 2020 campaign featured nine bilingual (available in English and Spanish) illustrated messages, which stressed standard ocean hazard tips such as "Break the Grip of the Rip" as well as messages related to the pandemic such as, "Stay social, be distant"; "Don't let your mask become marine debris!"; "Stay dry when waves are high"; and "Grab your sunscreen and sanitizer."
The 16-week-long second season will include many of those scenes, though with adjustments to account for revised federal and state COVID-19 guidance. Look for new messages every Wednesday this summer on Facebook and Twitter, with a special campaign on Instagram in August.
"This year, you'll notice that our illustrations won't have masks on every person," Herrington said. "Maybe one or two will have masks to remind people that until you are fully vaccinated, you should continue to abide by mask wearing and social distancing when you can't be safe."
This summer, NJSGC will build on the success of the virtual campaign by printing postcards and posters with the images and distributing them to beach communities. The UCI, the Jersey Shore Partnership and the Northeast Shore & Beach Preservation Association are providing support for the creation of the materials.
"I'm sure everyone is looking forward to a much more normal and enjoyable summer, with just some little reminder that we really haven't beat this pandemic fully yet, but if we continue to do what we have been doing, we hope to have no masks on our characters by the end of the summer," Herrington said.
Additional speakers at the event included New Jersey Department of Environmental Protection Acting Commissioner Shawn LaTourette, NJSGC Acting Director Peter Rowe and NJSGC Coastal Processes Specialist Jon Miller.
For more on the campaign, search the hashtag #BEachSAFEly on social media or check the New Jersey Sea Grant Consortium website throughout the summer. The 2021 State of the Shore report can be viewed here.