APPLY NOW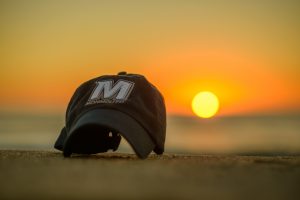 The Urban Coast Institute (UCI) has extended the deadline to March 27 for Monmouth students and faculty to apply for funding through its Heidi Lynn Sculthorpe Summer Research Grant program. Funding is available to support projects proposed by students of all disciplines with a faculty mentor or by faculty members with students conducting research under their supervision.
Grants are provided for research in natural and social sciences, art and humanities, economics, and public policy involving faculty and students from any school or department at Monmouth University. Past grants have supported projects ranging from the creation of a website dedicated to eco-friendly local businesses to the design of a disaster search and rescue training video game.
Proposals should address issues that advance the UCI's mission and goals. The UCI seeks to fund research projects on topics including but not limited to:
Assessing  and communicating coastal community vulnerability and risk
The social and economic impact of climate change on communities
The "blue" coastal and ocean economy
Coastal and ocean ecosystem protection, restoration and management
Enhancing community resilience and  adaptation planning in the face of sea level rise and coastal storms
Furthering U.N. sustainability goals at the international, national and local levels
Coastal community engagement and capacity building to address climate change
Enhancing consideration for social justice and equity considerations in a changing climate
Coastal and ocean law and policy
Marine and environmental  arts and humanities
Funding is available for students at University research student rates for up to 10 weeks of work, capped at $2,860 per student. A stipend of $800 is available for faculty mentors.
Students must provide a final report or product summarizing their research at the end of the 10th week. Science Students should apply for summer research support through the School of Science Summer Research Program.
Details about the Heidi Lynn Sculthorpe grants are available online  (must have My MU Portal login privileges). Additional questions may be directed to UCI Associate Director Tom Herrington at (732) 263-5588 or therring@monmouth.edu.