Monmouth Graduate Student
Earn your degree sooner!
Why wait to start graduate school? At Monmouth University, you can apply for and enroll in a summer session, and get started right away.* After all, starting now means finishing sooner! At Monmouth University, be prepared to receive an academically challenging curriculum taught by supportive and caring instructors. And with a location one mile from the beautiful shore, it's the perfect place to spend your summer! Let us help you meet your professional goals.
Summer Course List
The 2020 summer course schedule is available online here.
Graduate Summer Tuition and Scholarships
Summer 2020 graduate tuition is $1,292 per credit. Graduate summer scholarships are available to eligible students registering for 6 or more credits over the course of the summer. Call the Graduate Admission Office at 732-571-3452 to find out more about summer graduate scholarships!
Summer Financial Aid
To download the summer financial aid application and learn everything you need to know about possible aid, please visit the Guide to Summer Financial Aid.
Summer Housing
Monmouth boasts some of the most reasonable rates for summer housing along the Jersey shore! You can get more information on summer housing or  apply for housing. Contact the Office of Residential Life at 732-571-3465. Monmouth boasts some of the most reasonable rates for summer housing along the shore!
Summer Parking
Parking is available for students attending summer courses. There is no fee or decal required. If you have any questions about Summer Sessions at Monmouth University, please contact the Office of Undergraduate Admission at 800-543-9671 or 732-571-3456.
Questions?
Contact the Office of Graduate Admission today at 800-693-7372 or 732-571-3452, or by sending e-mail to gradadm@monmouth.edu.
* Students applying for the Master of Social Work, the Accelerated Master of Business Administration, or the Physician Assistant programs must apply for a fall semester. All other programs may begin in the summer.
Please note: The Family Educational Rights and Privacy Act (FERPA) is federal legislation passed in 1974 which established guidelines governing the way educational institutions maintain and supervise student records. Learn more about how FERPA applies to Monmouth students.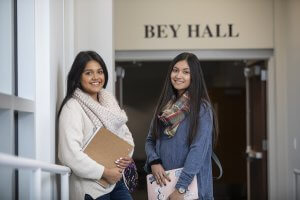 Shorten the distance…
Get closer to
your degree!
Choose from traditional, online, or hybrid courses!
2020 Sessions for Everyone!
SUMMER IN 4 WEEKS!
Session A
May 11 – June 10
Session D
June 15 – July 9
SUMMER IN 6 WEEKS!
Session B
May 26 – July 6
Session E
July 13 – August 21
SUMMER IN 12 WEEKS!
Session C
May 26 – August 17