These hybrid events will be held live and in-person for Monmouth University faculty, staff, and students.
Those not affiliated with the university are welcome to attend via Zoom.
Dr. Nataliia Gusak is an associate professor in social work at the School of Social Work, National University of Kyiv-Mohyla Academy (Ukraine). Fulbright Scholar 2021-2022 at the Wayne State School of Social Work (MI, USA). Member of the International Association of Schools of Social Work, the International Military Social Work Consortium, and the Institute of Health Visitors (UK). Her main research interests are in mental health, military social work, human trafficking, and research methodology in social sciences. She has about 13 years of experience in teaching social work and social research-related courses in Ukraine and Ireland; experience in providing training, organization development for social service providers. She has been involved as an expert and a researcher in various international projects, performed by international (IMC, UNDP, UNODC, UNICEF, WHO, IOM, World Bank, GFA, Kent University, Embassy of Switzerland, etc.), national organizations, and Ukrainian government (including Ministry of Social Policy of Ukraine).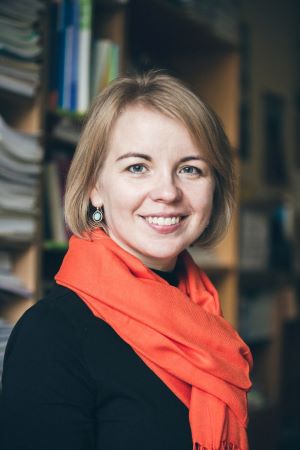 Event RSVP