Professional Education Program
Continuing Education for Social Workers
The Professional Education Program (PEP) offers high quality continuing education for social workers. Our CE* granting workshops cover a wide range of topic areas, including Clinical, Social and Cultural Competence, Ethics, Prescription Opioids, and Clinical Supervision.
At this time, all workshops listed below will be conducted live through an online platform called Zoom.
*All continuing education hours (CEs) are provided by the Monmouth University School of Social Work in accordance with New Jersey Administrative Code 13:44G and are recognized by the New Jersey Board of Social Work Examiners.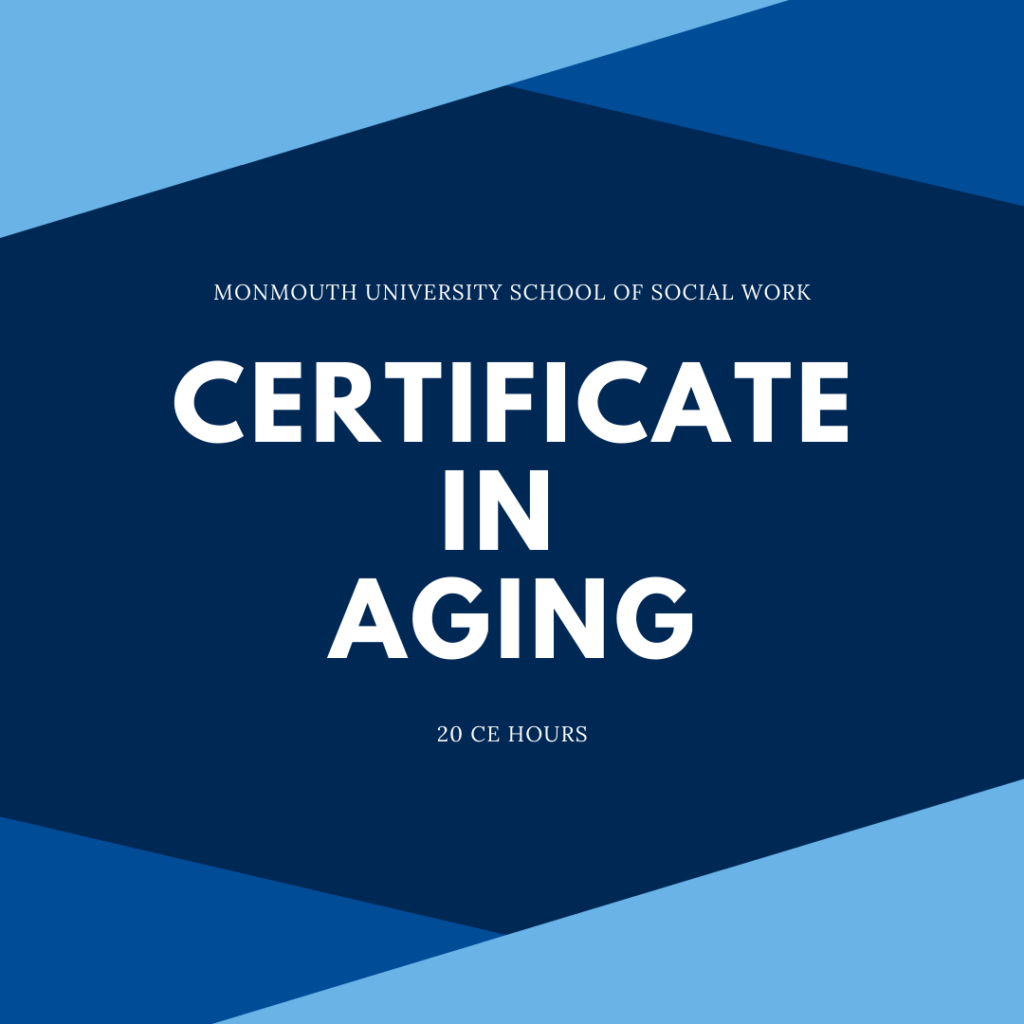 Certificate In Aging
The School of Social Work Professional Education Program (PEP) is proud to announce our first continuing education certificate program- The Certificate in Aging. The certificate is an opportunity to earn CE hours needed for licensure while gaining expertise in the area of gerontological social work. The certificate requires completion of 20 CE hours in PEP workshops designated as certificate eligible. The 20 CE hours must include 2 hours foundation (basic or advanced), 5 hours ethics, 1 hour opioid, 3 hours social/cultural, and 9 hours of electives. Attendees can also opt to take workshops and not pursue the certificate.