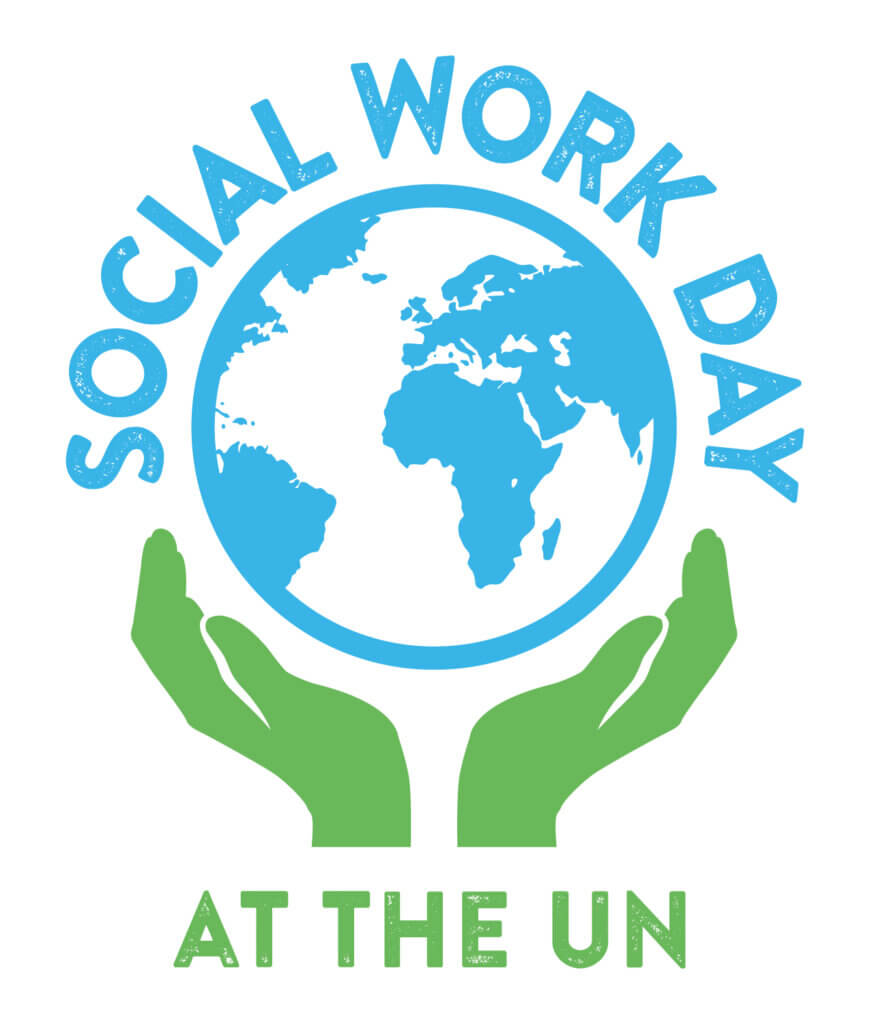 Creating a More Inclusive World: Overcoming Barriers to EnABLE Environments
April 3, 2023, 10 a.m.
ECOSOC Chamber, United Nations Headquarters New York City
Thank You to Our Cosponsors: Department of Economic and Social Affairs, United Nations Permanent Mission of Finland to the United Nations
Financial support for this program was provided by:
Council on Social Work Education, Katherine A. Kendall Institute
Graduate School of Social Service, Fordham University
International Council on Social Welfare
National Association of Social Workers–USA
National Association of Social Workers –New Jersey
National Association of Social Workers–New York City
School of Social Work, Monmouth University
School of Social Work, Rutgers, The State University of New Jersey
Social Work Day Planning Committee
Rebeca Davis, IASSW
Shirley Gatenio Gabel, IASSW
Robin Mama, IFSW
Shenae Osborn, IFSW
Sergei Zelenev, ICSW
Messages from our International Presidents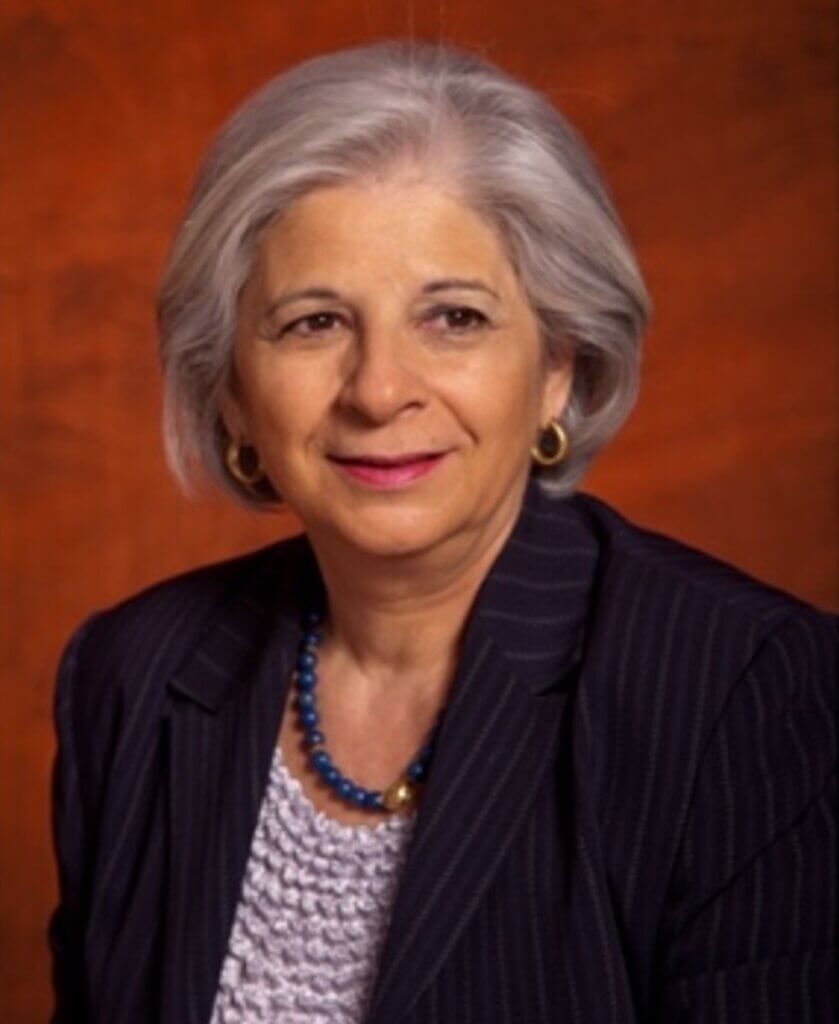 Annamaria Campanini
President, International Association of Schools of Social Work (IASSW)
As president of the International Association of Schools of Social Work, I welcome you to SW Day at the United Nations in NY. As you know, our association represents social work education at the international level and has its delegates at the UN in New York, Geneva, and Bangkok.
This year's theme, "Creating a More Inclusive World: Overcoming Barriers to EnABLE Environments ", is an important aspect of our World Social Work Day theme this year of Respecting Diversity through Joint Social Action. Although, as a society, we have come a long way in recognizing the value of diversity and the importance of inclusion, however, there is still much to be done to ensure that everyone, regardless of their background or identity, is treated with respect and dignity. Respecting diversity in social work means not only being aware of that and recognizing it but also addressing the inequalities and injustices that may arise from differences and promoting a culture of inclusion and acceptance. Joint social action as a collaborative effort between individuals, groups, and organizations to address social problems and create positive change, is fundamental to creating a more inclusive world and, as the title of this event underlines, overcoming barriers to enABLE environments.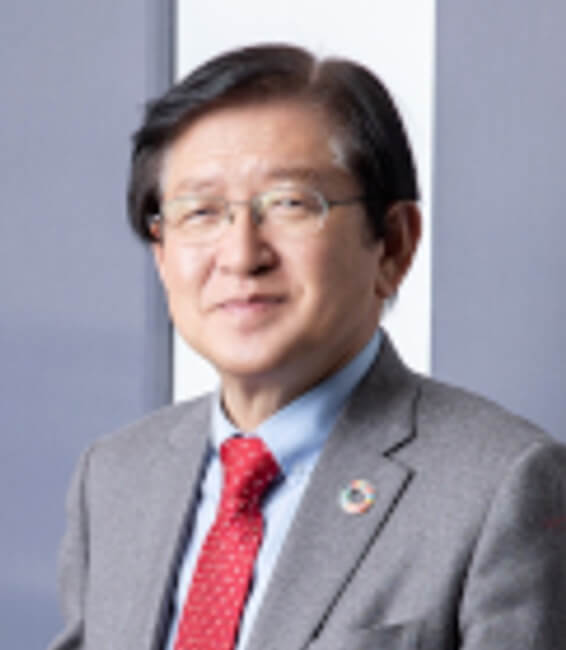 Sang- Mok Suh
President, International Council on Social Welfare (ICSW)
Welcome everyone to the 39th Social Work Day at the UN, New York. This year, it is especially important that it is an offline face-to-face Social Work Day event that will be resumed for the first time since the outbreak of COVID-19. To celebrate the Social Work Day 2023, various social work officials, including the three organizations of IASSW, IFSW, and ICSW, will gather to share strategies for social work and disabilities and to pledge an engagement for our commitment for a more inclusive world. Especially as the issue of exclusion of people with disabilities in situations such as the COVID-19 pandemic, natural disasters, and war has recently emerged, we look forward to fruitful and meaningful discussions through this event.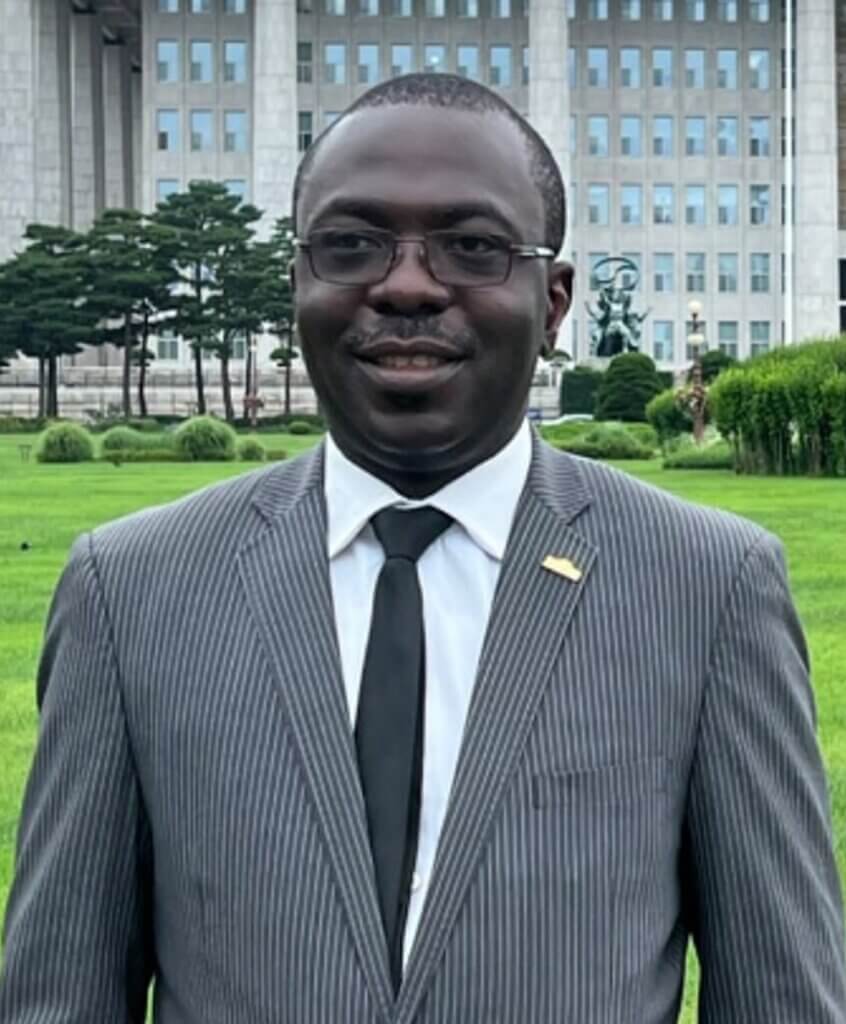 Joachim Cuthbert Mumba
President, International Federation of Social Workers (IFSW)
On behalf of IFSW and indeed on my own behalf, I warmly welcome you all to Social Work Day at the United Nations in New York. This day celebrates the social work profession as well as creating opportunities to reflect on social challenges and solutions co-developed with social workers across the world. This day is also a platform to advance key messages with leaders and partners, networks and communities. The 2023 global theme, "Respecting diversity through social action", along with the title of this participating event, "Creating a more inclusive world: overcoming barriers to enable environments" stems from the People's Charter for a New Eco-Social World. The Charter is premised on promoting and supporting local and global action to unlock the means to co-design and co-build a new eco-social world. The 2023 WSWD theme re-emphasizes the understanding that all human beings are equal participants in a common ethical world, whilst at the same time recognizing the strengths and importance of our uniqueness and differences. The theme inspires us to work collaboratively with people, other professions and local communities in overcoming barriers for everyone's inclusion and together taking actions that lead to sustainable inclusive social transformation. We hope participants at this event will share their stories as well as engage in meaningful deliberations.
Program
10 a.m.
Welcome

A word about our program

Shirley Gatenio Gabel, Co-Chair SW Day, IASSW

Robin Mama, Co-Chair SW Day, IFSW

Sergei Zelenev, ICSW
10:10 a.m.
Welcome to the United Nations

John Wilmoth, Officer-in-Charge of the UN DESA's Division for Inclusive Social Development and the Director of the Population Division.

Helena Jauhiainen, First Secretary, Permanent Mission of Finland to the United Nations
10:30 a.m.
Gopal Mitra, Global Lead on Disability, UNICEF

Presentation: Social Work and Children with Disabilities
10:45 a.m.
Patricia Welch Saleeby, Director of Social Work and Associate Professor, Bradley University, Illinois
11 a.m.
Walter Kalman, American Association on Intellectual and Developmental Disabilities
11:15 a.m.
Wrap-Up

Shirley Gatenio Gabel, IASSW

Robin S. Mama, IFSW
11:30 a.m. – Noon
Question and Answer Period
Speakers Biographies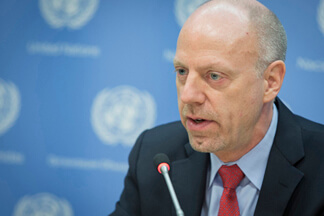 John Wilmoth is the officer-in-charge of the UN DESA's Division for Inclusive Social Development and the director of the Population Division. He joined the United Nations following a distinguished academic career, lastly as professor at the Department of Demography of the University of California at Berkeley.
Wilmoth is the author or co-author of more than 50 scientific papers examining various aspects of population dynamics and population issues, including the causes of the historical decline of human mortality, prospects for future trends in life expectancy, the impact of population ageing on public pension and healthcare systems, popular perceptions of population growth and its consequences, and methodologies for estimating and projecting demographic trends. Wilmoth has also served as a consultant to the World Health Organization and the World Bank from 2009 to 2012, leading the development of new global estimates of maternal mortality. He is a member of the Population Association of America and the International Union for the Scientific Study of Population. He also serves on the editorial boards of some leading demographic journals including Demographic Research and the European Journal of Population
Helena Jauhiainen is a career diplomat in the Foreign Service of Finland. She joined the Foreign Service in 2013 and prior to her posting as human rights expert in the Permanent Mission of Finland to the UN in New York, she worked in the Embassy of Finland in Beijing on trade and economy related affairs. Between 2013-2016 she covered issues related to Asia and Africa affairs as well as multilateral affairs related to development issues in the Ministry for Foreign Affairs. Prior to joining the Foreign Service, she worked at the European Parliament, Ministry of Defense of Finland, and Finnish Youth Housing Association. In her university studies, she majored in International Relations and holds a master's degree in Social Sciences from the University of Tampere.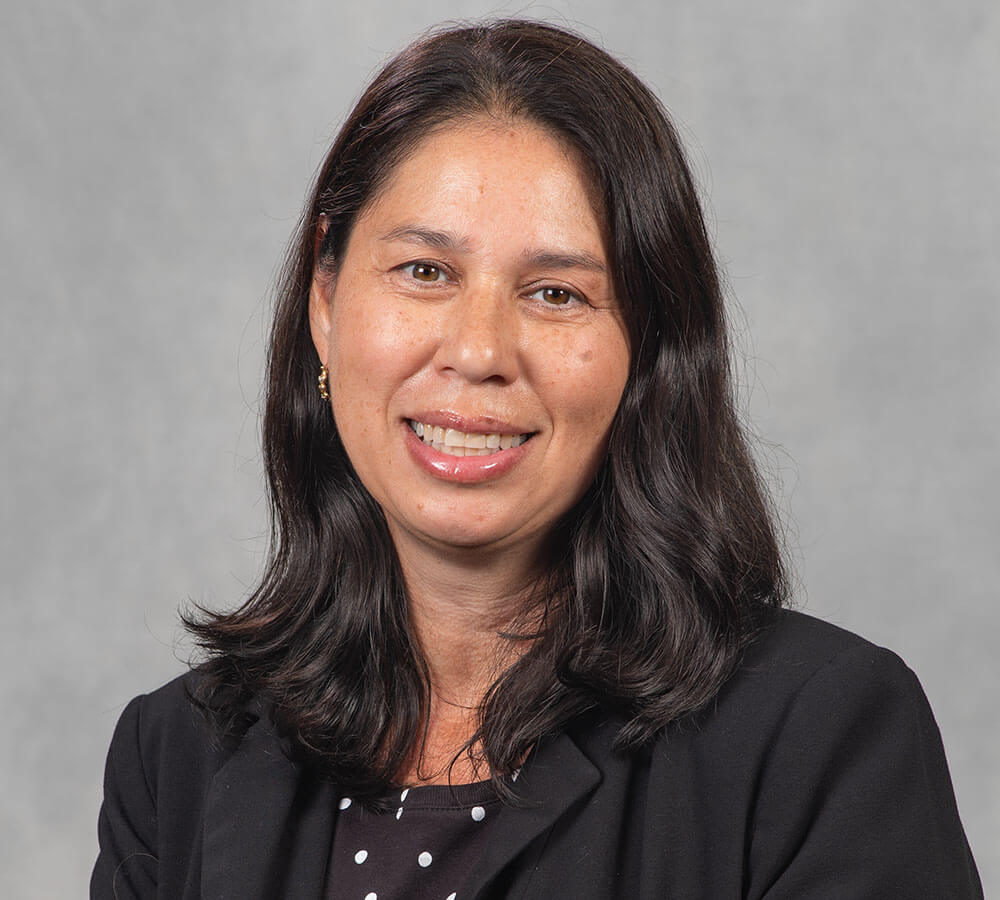 Patricia Welch Saleeby, Ph.D., is the Social Work program director and associate professor at Bradley University in Illinois. She is a leading expert on disability in social work and public health – recognized internationally for her scholarly work promoting the International Classification of Functioning, Disability and Health (ICF) in clinical practice and the application of the Capability Approach as an alternative framework for better situating disability. Saleeby was one of the first social workers worldwide involved in the World Health Organization's ICIDH revision process that led to the ICF and its framework and classification changes. For nearly 25 years she has worked on research, education, and practice promoting the use of the WHO international classifications, ICF and ICD.
Gopal Mitra is the global lead on disability and development in Programme Group, New York Headquarters, where he provides strategic and technical leadership to deliver on UNICEF's global commitments on disability inclusion across the organization.
Prior to assuming the position of UNICEF's global lead on disability, Gopal was a senior social affairs officer in the Executive Office of the Secretary-General (EOSG) where he led the Disability Inclusion Team that was established subsequent to the launch of the UN Disability Inclusion Strategy (UNDIS) by the Secretary-General in June 2019. Gopal's role in the EOSG involved setting up the UNDIS implementing and monitoring mechanism and working with UN entities and country teams on coordinated implementation of the Strategy across all UN Pillars, in both programmes and operations.
Gopal joined UNICEF's Disability Section in 2012, and for seven years he led the work in the areas of disability policy, disability inclusive humanitarian action, accessibility and assistive technology. He supported UNICEF Country Offices in different regions to mainstream disability inclusion both in development and humanitarian contexts. He co-chaired the Inter-Agency Standing Committee Task Team which developed the IASC Guidelines on Inclusion of Persons with Disabilities in Humanitarian Action. Gopal has also held various posts at the international NGO Leonard Cheshire Disability at headquarters and in the South Asia region.
Gopal started his professional career in the Indian Army where, as a major, he was involved in crisis and post disaster response. Following an injury from an explosion, he became blind in 2000.
Gopal holds an M.A. in Social Work, specializing in Social Work Administration, from the Tata Institute of Social Sciences in India, as well as an MSc in Development Management from the London School of Economics (LSE) in the UK.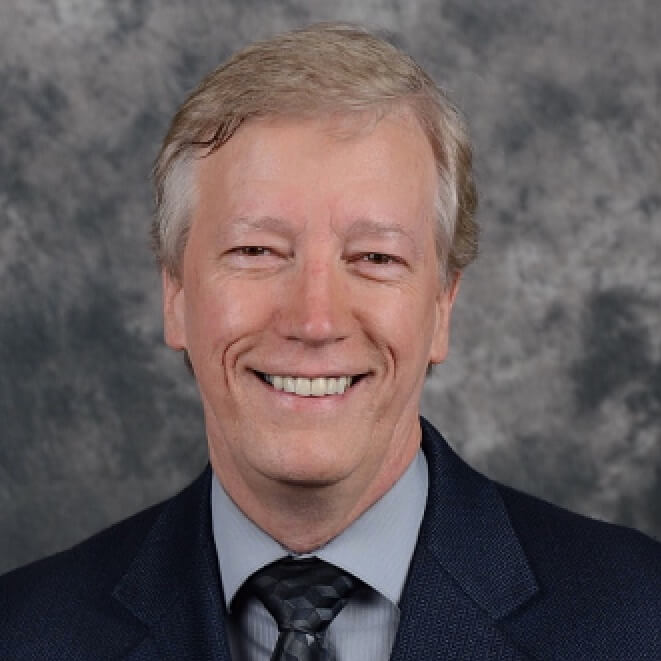 Walter X. Kalman, MSW, LSW, CAE, is currently the executive vice president, New Jersey chapter, American Association on Intellectual and Developmental Disabilities, a professional and advocacy organization providing education, services, and assistance to individuals with intellectual and developmental disabilities, their families, and professionals in the field. He is also the principal/CEO of The McKallyn Group, LLC, a consulting group providing counseling and support to people with disabilities and their families, as well as legislative and regulatory advocacy, strategic and project planning, and association and personnel management for human service organizations.
Most importantly, Kalman is a foster parent and adoptive parent of a young man with intellectual disability, and a daughter with multiple sclerosis. He is a former foster parent for the New Jersey Department of Children and Families.