What is The Coming Home Project?
The Coming Home Project is an effort by the School of Social Work at Monmouth University to recognize and prepare social work students and community practitioners to meet the needs of returning career, reservist, and National Guard military personnel and their families. While remaining invested in social work's historic commitment to work for peace, we are also cognizant of our duty to serve vulnerable populations, such as persons who have experienced combat either directly or indirectly.
Initiatives for 2019-2020
Statewide Community Reintegration Survey for Post 9/11 veterans living in New Jersey.
Best Practices Inventory (BPI) of Educational Institutions serving military-connected student in New Jersey (with community partners NJAVPA and NJCSVE).
Quarterly Veteran Claims and Resources Clinics.
Support of military-connected student and social work student research.
Additional Information
The Coming Home Project Action Plan
The Coming Home Project Steering Committee
---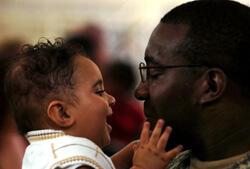 Get Involved
If you are a social work student and would like to be involved with The Coming Home Project, please contact the School of Social Work at 732-571-3543.
---
Information/Resources
Internal
Monmouth University Military Resource Center
External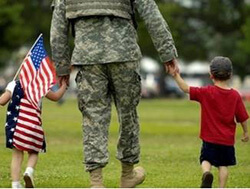 Our Military Kids – Provides grants for military children to participate in recreational activities
Spring Reins of Life – Provides equine therapy for veterans with Post Traumatic Stress Disorder
United States Department of Veterans Affairs- Mental Health
Veterans and Agent Orange: Update 11 (2018)
Vocational Rehabilitation – Provides re-training assistance to disabled veterans
Wounded Warrior Project – Serves wounded soldiers with various needs