8th Annual Social Work Alumni Lecture
Born of Rage: Art as an Agent for Social Change
Presented by Faculty Lecturer:
Ralph Cuseglio, DSW
2020 Alumni Award Winner:
Tiriq Callaway '13
Monday, November 16, 2020
10 a.m. – 12 p.m.
Location: Zoom (A Zoom link will be emailed the Friday before the lecture.)
2 CE Hours
Cost: FREE (*$10 Suggested Donation – 100% of your donation will go towards the Louis E. Cimaglia '08 Memorial Scholarship in Social Work)
All Monmouth BSW and MSW alumni are cordially invited to our 8th Annual Alumni Lecture!
This year's event topic is works of art that are inspired by observed inequality, human rights violations, and discrimination and how art can serve as a call to action to bring about societal change. Ralph Cuseglio, DSW, will deliver a lecture exploring the role of rage as an impetus for creative expression and the formation of art. Notable works of art from various domains will be analyzed to understand how inequality, oppression, discrimination, and social injustice inspired the artist to create their respective pieces. In doing so, the presenter will explain how art and its connection to an audience can serve as both catalyst and call to action for societal change.
Additionally, we will once again be raising funds for the Louis E. Cimaglia '08 Memorial Scholarship in Social Work. While the event is free, we are suggesting registrants make a $10 donation to Lou's scholarship in order to keep his memory alive and support current MSW students in their educational efforts.
We hope to see you on Zoom for this year's lecture! Spread the word and register today!
The Louis E. Cimaglia '08 Memorial Scholarship in Social Work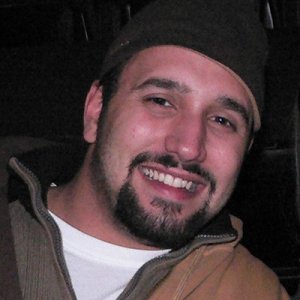 This memorial scholarship has been established to celebrate the life of Louis E. Cimaglia, whose life was tragically cut short on March 23, 2018, 9½ years after a car accident left him with a traumatic brain injury.
Lou received his Bachelor of Social Work from Monmouth University in 2008, and was two months away from receiving his Master of Social Work from Monmouth University when he was in the devastating accident.
This scholarship has been established to commemorate Lou's exceptional commitment to children and families, and to inspire future MSW students to explore clinical opportunities in the disabilities field.
How to Donate:
1.) Under "Select an Amount" click Amount box and enter your donation amount
2.) Under "Featured Gift Designations" make sure the Designation box includes Louis Cimaglia Scholarship. If not, you can type that information in the box.
3.) Complete Donor Information and submit!
---
Registration for this event is closed. Please join us in 2021 for the next Alumni Lecture!