Pandemic Pedagogies
All of our faculty had to adjust and innovate in response to teaching in an online environment during the last two and a half semesters of this pandemic. Some changed their teaching materials to incorporate intellectual content from the pandemic but all had to change their teaching methods and modalities to a greater or lesser degree.
Three faculty with three very different types of teaching challenges have generously shared their stories of making their classrooms engaging and effective for students during these challenging times.
Professor Kate Gatto
used Discord, "a platform of choice by gamers and streamers" to meet the students in her IT classes where they are.  She describes the very positive experience and quotes student feedback here.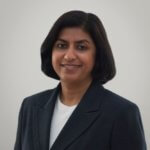 Dr. Uzma Imtiaz
reformed the Organic Chemistry lab for social distancing and praises all involved for using the situation to galvanize students to invest more energy in their own practical education.  The story in her own words is here.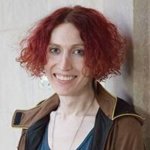 Dr. Kayla Lewis
found that the pandemic and her adjustments to teaching online brought out the best in students."… the quality of the work I graded was the overall highest I've ever seen,…"She relates her experiences researching online best practices and teaching Physics and Applied Rationality asynchronously here.
Associate Dean
Catherine N. Duckett, Ph.D.
Email:
cduckett@monmouth.edu
Phone:
732-263-5887