27th Annual Leadership Excellence Award Dinner
honoring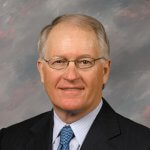 Peter J. Cocoziello
Founder and CEO
Advance Realty Investors
Thursday, June 2, 2022
The Great Hall
Cocktail Reception: 5 p.m.
Dinner and Award Ceremony: 7 p.m.
Attendance will be limited to 450
Adherence to COVID-19 protocols at the time will be in place.
Deadline for reservations is Monday, May 23, 2022
---
---
About the Awards
The Leadership Excellence Award recognizes the interdependent relationship between Monmouth University and the real estate industry. The award is conferred annually upon an outstanding individual for his or her distinctive contributions to the state of New Jersey and the nation through a career in real estate.
The Service to the Industry Award is given occasionally to an individual or organization who has provided exceptional service and support in advocacy, education or other services to the real estate industry.
Past Honorees
YEAR
HONOREE
2022
Peter J. Cocoziello
Founder & CEO
Advance Realty Investors
2019
Ralph Zucker
President
Somerset Development, LLC

Anthony L. Marchetta
Principal
ALM Consulting Group, LLC

2018
Eric Dinenberg
Executive Vice President
Development, Construction and Operations
Rouse Properties
2017
Prologis

Michael G. McGuinness
Chief Executive Officer
NAIOP New Jersey

Carol Ann Short, Esq.
Chief Executive Officer
NJ Builders Association

2016
Jan Kokes
President
The Kokes Organization

Kim Guadagno
Lieutenant Governor, State of New Jersey

2015
Murray Kushner and The KRE Group

James W. Hughes, Ph.D.
Dean, Edward J. Bloustein School of Planning and Public Policy
Rutgers University

2014
Ronald S. Ladell
Senior Vice President
AvalonBay Communities

Caren Franzini
President
Franzini Consulting, LLC

2013
Joseph Macnow
Executive Vice President &
Chief Financial Officer
Vornado Realty Trust

Donald M. Moliver, Ph.D., CRE, MAI
Dean, Leon Hess Business School
Pozycki Professor of Real Estate
Monmouth University

2012
Joseph S. Taylor
President & CEO
Matrix Development Group

Ted Zangari, Esq.
Chair, Redevelopment Law and Public Policy Practice Groups
Sills Cummis & Gross, PC

2011

Jay I. Kislak
Chairman
The Kislak Organization

2010
John A. Giunco, Esq.
Chairman, Real Estate, Land Use & Development
Giordano, Halleran & Ciesla, PC

Peter S. Reinhart, Esq.
Senior Vice President & General Counsel
Hovnanian Enterprises, Inc.

2009
Peter G. Riguardi
President, New York Region
Jones Lang LaSalle

2008

Carl J. Goldberg
Managing Partner
Roseland Property Company

2007

Charles F. Lowrey
Chief Executive Officer
Prudential Real Estate Investors

2006

Emanuel Stern
Chief Operating Officer
Hartz Mountain Industries, Inc.

2005

Ara Hovnanian
President and CEO
Hovnanian Enterprises, Inc.

2004

Patrick Murphy
Executive Managing Director
NY Tri-State Suburban Markets
CB Richard Ellis

2003

John A. Somers
Executive Vice President
TIAA Investments

2002

Mitchell E. Hersh
Chief Executive Officer
Mack-Cali Realty Corporation

2001

Stephen B. Siegel HN'03
Global Chairman
Brokerage Services
CB Richard Ellis

2000

Alan B. Landis
Chairman
The Landis Group

1999

Charles Klatskin
Chairman & CEO
Binswanger/Klatskin

1998

Benedict J. Torcivia, Sr.
Chairman & CEO
Torcon, Inc.

1997

Anne Evans Estabrook
Owner
Elberon Development Co.

1996

Steven J. Pozycki '73
Chairman & CEO
SJP Properties

1995

Kevork S. Hovnanian
Chairman & CEO
K. Hovnanian Enterprises, Inc.

1994

Arthur M. Greenbaum, Esq., HN '96
Greenbaum, Rowe, Smith, Ravin, Davis & Himmel, LLC
The Kislak Real Estate Institute at Monmouth University was established in order to meet the educational needs of the real estate industry in a university setting. Students can obtain a Bachelor of Science in Business with a concentration in real estate. Graduate students can obtain a Master's in Business Administration with a concentration in real estate. It is the only such program offered at any New Jersey college or university. The Kislak Real Estate Institute also provides a learning opportunity for real estate industry professionals to continue their education through the Real Estate Certificate program. A number of scholarship funds have been endowed and are available to real estate students.
In the continuing evolution of the Kislak Real Estate Institute, additional course offerings are being planned and research in topics of interest and value to the real estate industry are being evaluated.
One of the founding principles of the Kislak Real Estate Institute was to create a locus that brings together the wide range of organizations that share a common interest in the real estate
field, including commercial and residential developers, financial institutions, architects, insurance companies, property managers, attorneys, planners, appraisers, regulators and others. In addition, other non-profit real estate and land use related organizations have held conferences on campus and links to such organizations are being forged.
As we celebrate our 24th Leadership Excellence Award reception we look back at the past two decades as testimony to the vision, dedication, and support that the real estate community has provided to the Real Estate Institute. We gratefully acknowledge your efforts and thank you for your commitment to Monmouth University.
For further information on ticket purchasing, advertising in our ad journal and underwriting opportunities, please use the available options in our site navigation or call the Monmouth University Kislak Real Estate Institute at 732-571-4412.
Thank you for your continued support!