P-3 Endorsement
By pursuing your Early Childhood Education endorsement through Monmouth University's 24-credit program, you'll benefit from a nationally recognized and accredited program designed to give you the expertise you need to assess and teach children in preschool through third grade. Monmouth's Early Childhood Education graduate endorsement is for certified teachers who have a standard teaching endorsement in another teaching area or who hold a New Jersey Certificate of Eligibility (CE) Preschool through Grade 3 (P-3).
After completing the 24-credit P-3 endorsement, a student can add two classes, or 6 credits, to fulfill the M.Ed. degree requirement. Those classes are: EDL 536 – Curriculum Development and Design; and ED 626 – Assessment Practice Now and When.
The endorsement is offered through an entirely online format. It's possible to complete the program in just one year by taking two courses each semester (fall and spring) and four classes over the summer.
Earning the P-3 endorsement opens up a world of new employment opportunities. You will be qualified to work as a:
Pre-school teacher in a public or private school
Childcare center director
Family support specialist
Parent educator
Early childhood consultant
Application deadlines for this program are May 1 for Summer, July 15 for Fall, and December 1 for Spring. View Program Application Requirements.
Comprehensive Program
The program is designed to provide expertise in creating developmentally appropriate assessment and instruction in literacy, language development, numeracy, and content areas, designing curriculum and collaborating with families and colleagues in preschool through grade 3 settings.
Monmouth University meets rigorous national standards for educator preparation set by the
Council for the Accreditation of Educator Preparation
.
P-3 Coursework
The P-3 specialized pedagogy is the formal instruction necessary to prepare you to teach at the P-3 level. This formal instruction includes broad topics of child development and learning, understanding the family, and early childhood curricula and assessment. Our rigorous graduate endorsement in Early Childhood Education program includes important coursework to advance your understanding of P-3 education. Topics of study will include:
Early childhood family, school and community collaboration in a diverse society
Early childhood curricula for inclusive environments
Early childhood development and learning
Early literacy and language development
If you take and pass the Praxis II for Early Childhood Education while enrolled at Monmouth University, we will apply to the NJDOE for your endorsement for you after you have successfully completed your 24-credit course of study. For more information on the Praxis II, visit their web-site.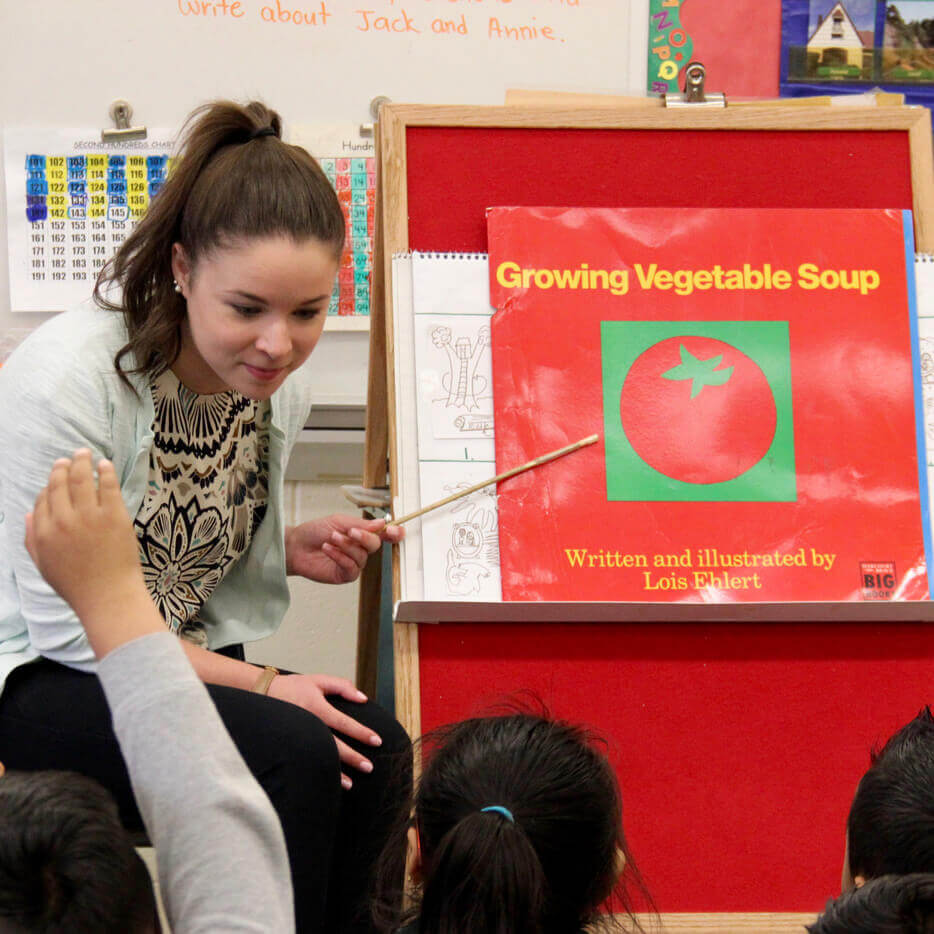 "The professors that facilitated the online classes in my P-3 program were very accessible and understanding of my needs as a current full-time teacher. The online courses provided a way to network with other professionals and get many perspectives of the latest trends in teaching. Many of the theories and class projects can be directly related and applied to the classroom. I'm confident that taking the program from Monmouth University has made me a better teacher." – Susan Gilday '16
Dr. Kerry Carley-Rizzuto taught early childhood education in New York City public schools for thirteen years, worked as an early childhood staff developer, a Reading Recover teacher, and a school administrator. In addition, Dr. Carley-Rizzuto served for several years as an Assistant Superintendent in New Jersey. Her research interests include working with early childhood English language learners, creating culturally responsive early childhood classrooms, and cultivating social justice dispositions in pre-service teachers.