Master of Arts in Addiction Studies
To help meet the demand of a growing national addiction epidemic, Monmouth University offers the Master of Arts in Addiction Studies― a 33-credit degree designed to prepare you to become a Licensed Clinical Alcohol & Drug Counselor (LCADC). Whether you're building on your undergraduate degree or changing careers and require the LCADC license, our master's in Addiction Studies will give you the skills you need to work in a wide range of treatment programs or start your own practice.
Monmouth's comprehensive program fulfills the educational requirements for the LCADC license in New Jersey, enabling you to work in many settings in the substance abuse treatment field. The curriculum covers both core areas and domains that must be addressed in the counselor training process. Our M.A. in Addiction Studies is both INCASE and NASAC accredited, confirming you have met the most rigorous standards for substance abuse education when applying for licensure.
Learn at your own pace with flexible full or part-time study.
Application deadlines for this program are May 1 for Summer, July 15 for Fall, and December 1 for Spring. View Program Application Requirements.
Dr. Alan Cavaiola specializes in the area of counseling issues related to mental health counseling, with a primary interest in alcoholism, substance abuse and other addictive behaviors, and their impact on individuals, couples, and families. His teaching, research, and counseling interests focus on adolescent development, sequelae of trauma, abnormal personality development, DUI offenders, and workplace dynamics
22%
Projected growth in employment of substance abuse and behavioral disorder counselors between 2014 and 2024
Bureau of Labor Statistics
It was through the program that I began teaching and publishing. Monmouth University provided me with a solid educational foundation, but ultimately it was the support of the faculty that allowed me to flourish. For that I am eternally grateful.
Nicole Jackson
M.A., '02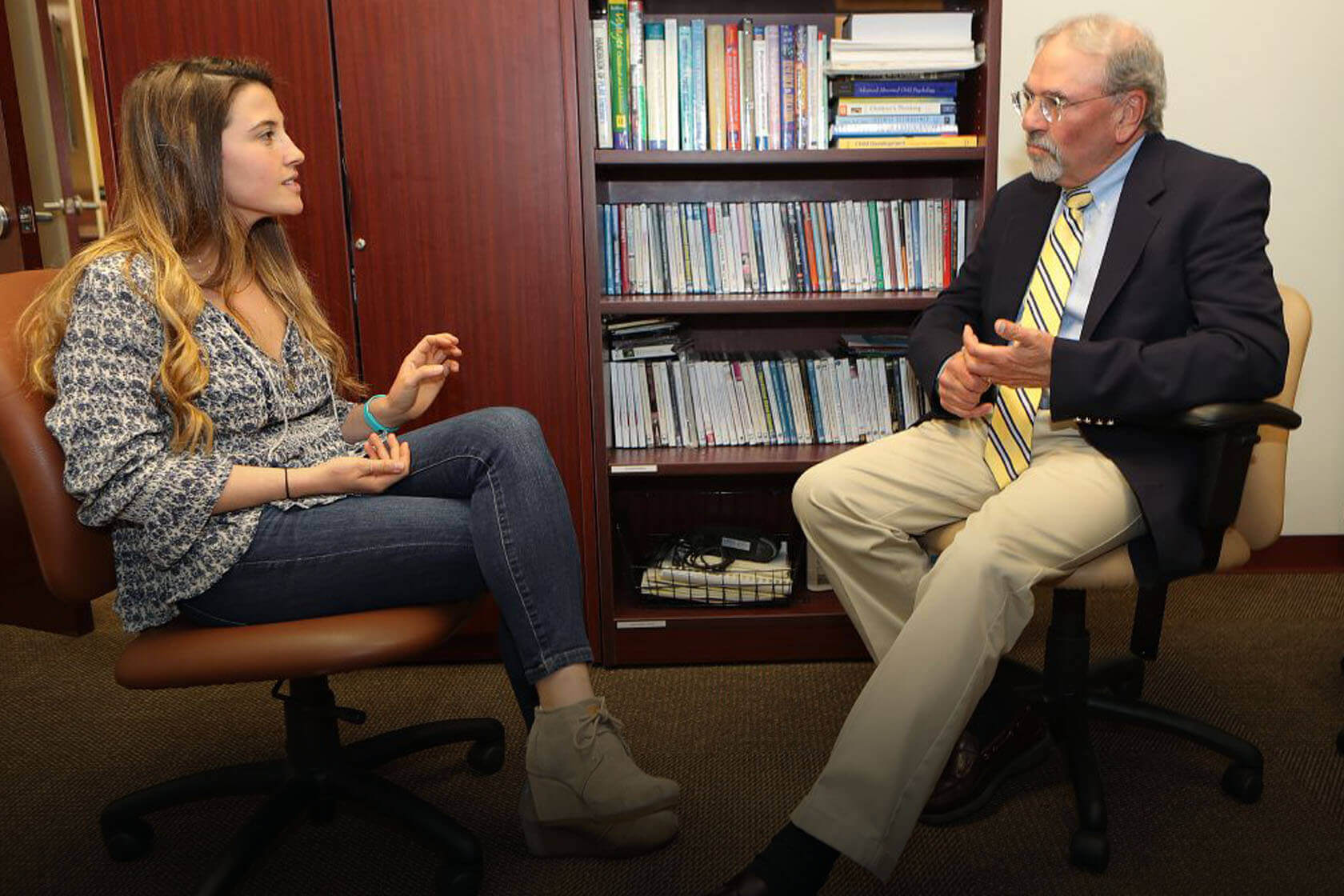 Graduate student Alexandra Evangelista and Program Director Dr. Alan Cavaiola discuss current research projects.