Mission Statement
The Educational Opportunity Fund Program (EOF) at Monmouth University is to provide access to highly motivated scholars from New Jersey who come from a low-income background and are academically under-prepared, but exhibit the potential to achieve an undergraduate education. Our scholars are provided full-time admission, financial support, and comprehensive services necessary to achieve academic success, foster personal growth, and promote career development.
The goal of the EOF Program at Monmouth University is to …
… offer opportunities for diverse experiences, service, scholarship, leadership, and the opportunity to become engaged citizenship.
… instill the importance of scholarship and academic excellence from the EOF Summer Academy through graduation.
… offer opportunities within our office for leadership as Peer Counselors during our EOF Summer Academy, for holding executive positions on AESNJ and Federal Work-Study jobs throughout the year, and for membership in the Chi Alpha Epsilon Honor Society.
… empower our scholars to get involved in clubs, organizations, athletics, service trips, and the study- abroad program.
EOF Staff
Liz O'Brien, M.S.Ed. – Director
Email: eanton@monmouth.edu
Education:
Bachelor of Science in Child and Family Studies – State University of New York College at Oneonta 2003
M.S.Ed. in Education Counseling – Monmouth University 2011
Certificate in Professional Counseling – Monmouth University January 2018
Biography:
I am originally from New York where I lived in various parts of the state and even lived in Rhode Island for a short time before I moved to New Jersey. I joined Monmouth University in August 2006 working in Residential Life, Student Employment and now the Educational Opportunity Fund program. I have a strong passion for working with college students and helping them grow to follow their dreams. As a first generation college student my goal is to help ease the transition into college and assist others in navigating campus life. In my free time I can usually be found hanging out with my 3 children, husband and golden retriever at the park or on the boardwalk. My hobbies include watching the NY Rangers, fishing, and spending time with family and friends.
Victor Murphy Jr., M.S – Counselor
Email: vmurphyj@monmouth.edu
Education:
Bachelors of Arts in Africana Studies – Union College
Masters of Science in Higher Education – Syracuse University
Biography:
Born and raised in Boston MA, Victor relocated to upstate New York to attend Union College as a recipient of a full-tuition leadership scholarship. As he engaged in multiple activities and leadership roles on campus, he discovered a passion for working with and advocating for college students. For his senior thesis at the culmination of his undergraduate career, Victor researched the positive impact of ethnic studies on all students. As he continued into his graduate career, he worked for opportunity programs and inclusion offices to better understand the impact of a diverse education on the growth of college students.
Cherryl Guker
Office Coordinator
Email: cguker@monmouth.edu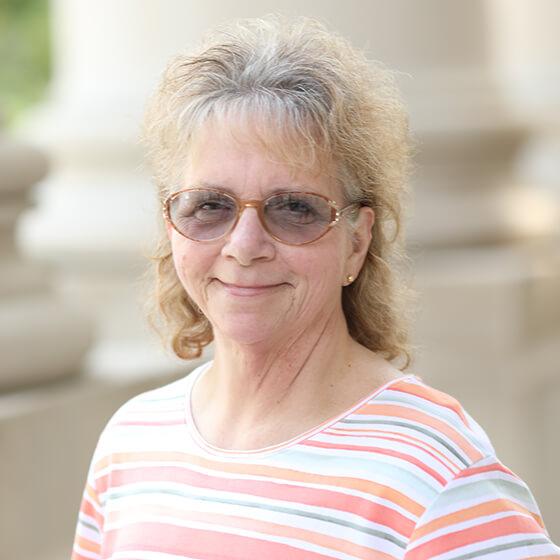 Family and Friends of EOF
Please visit our Family and Friends of EOF page to learn how to support your EOF Scholar!
Al Fure
Mathematics Specialist
Email: afure@monmouth.edu

My Extra Outstanding Family
by EOF Scholar Nicholas Verzicco
Hawk Talk presented during Monmouth University Student Scholarship Week
The Hawk Talks is a 5-minute TED-talk style presentation that highlights student work from all academic disciplines, including graduate and undergraduate students, in one premier interdisciplinary event.
Apply for EOF
First Year and Transfer students that are interested in applying for EOF must indicate their interest on the Common App. This will automatically email our supplemental application to be completed online.
Current MU Hawks interested in applying for EOF must meet with a member of the EOF staff to understand the requirements of the program and receive the application.
Eligibility & Applying for EOF
To be considered for the EOF program, you must:
Be a first-year first time college student
Have/plan to have a high school diploma or equivalent
Be a United States citizen, permanent resident, or NJ Dreamer
Be a New Jersey resident for at least one year
Meet the NJ state mandated income guidelines (see Income Eligibility Scale on application)
Show a family history of

low-income

Complete an application for admission to Monmouth University
Enroll as a full-time student
Submit the Free Application for Federal Student Aid (FAFSA)
Meet Monmouth University's criteria for admission
Have the ability to attend a subsidized five-week, residential summer program that focuses on scholastic skills, academic success, and leadership skills.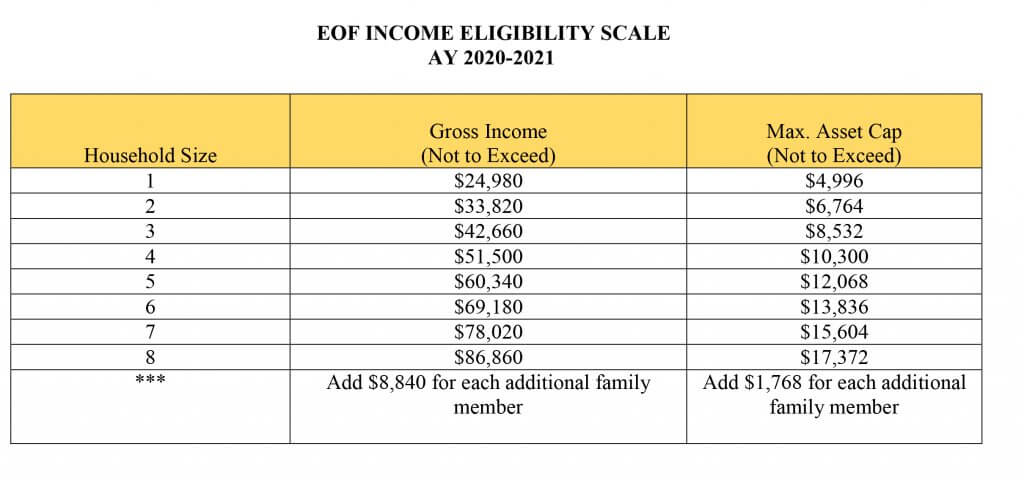 Click on Image to Download and Print Information