Campus Planning and Construction
Campus Planning and Construction is part of the Administrative Services division. Our department plans, coordinates, and oversees all major site work construction, building construction, and major building renovations on campus.
Hesse Hall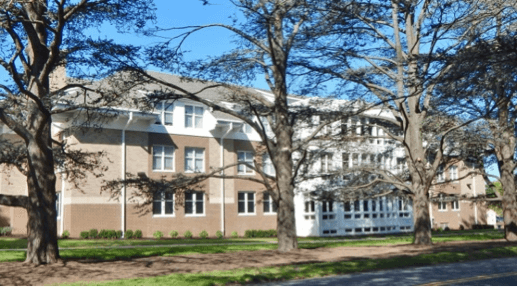 Hesse Hall – East Elevation
Hesse Hall, built in the style of a traditional double loaded corridor dormitory design, was completed on August 29, 2014 and fully occupied on September 1, 2014. It is 49,887 GSF and the on-campus home to 196 sophomores. It includes a student lounge on each floor and additional study lounges on the second and third floors. It also includes a convenience store accessible to the entire campus from the north side of the building. Its exterior finishes combine the colors of the newer and older residence halls. Its design features are similar to that of Mullaney, Oakwood, Redwood, and Maplewood Halls.
Additional Information
Contact Us
For questions or additional information, please send an e-mail to cpc@monmouth.edu.