B.S. Health Studies + Occupational Therapy Doctorate (OTD)
3+3 Program in B.S. in Health Studies/Occupational Therapy Doctorate (OTD)
Launch your occupational therapy career with the leadership skills that will give you a distinct professional edge. In Monmouth University's unique, accelerated 3+3 program, you will begin with a Bachelor of Science in Health Studies with a Health Science track and secure your spot in the highly competitive Occupational Therapy Doctorate (OTD) program, contingent on meeting progression benchmarks. During your fourth year of undergraduate study you will be enrolled in your first year of graduate coursework, saving you both time and money; this program reduces your time to completion by one year and allows you to pay the undergraduate tuition rate for that one year of graduate study. At the undergraduate level, you will engage in a broad and intensive curriculum that focuses on the relationship between lifestyle and health, and develop the skills needed to become a professional who is capable of promoting health and wellness across diverse areas. As a student in the OTD program, you will benefit from fieldwork in seven of the nine semesters, as well as a doctoral capstone experience that will give you the opportunity to design, implement, and disseminate a project that meets your professional learning objectives, and is reflective of the goals of the faculty and program. You will also gain essential skills and experience in Monmouth's dedicated laboratory space and in a variety of professional settings that offer outstanding opportunities for research and collaboration, including hospitals, rehabilitation centers, long-term care facilities, schools, community and wellness centers, outpatient clinics, and other emergent practice areas.
To Apply

Select the 3+3 program option on the Common Application or Monmouth University Application when you apply to Monmouth University.
Applications are due December 1 and must contain a personal statement detailing interest in the program.
Admission to the program is extremely competitive.
Progression Requirements

The 3+3 BS/OTD accelerated program allows for students to enter into Monmouth University as an undergraduate student and complete their BS and OTD degrees in six years. Admission to the graduate portion of the 3+3 program is contingent upon successful completion of all program requirements. At the start of the student's junior year at Monmouth, students will submit a Graduate Studies Enrollment Form for evaluation; the Graduate Studies application fee will be waived for students in the 3+3 program.

To begin graduate coursework in their senior year and continue on to the Monmouth's OTD program, students must successfully meet all of the following standards:

Prerequisites: Successful completion of all prerequisites with a grade of B- or better. Competitive applicants will have no more than two outstanding prerequisite courses, including courses in progress, at the time of application. All incomplete prerequisite courses and observation hours must be completed by the time the program begins.
Grade Point Average: Have a cumulative grade point average (GPA) of 3.0 or above on a 4.0 scale and a minimum GPA of 3.0 in prerequisite courses.
Observation Hours – 60 hours of observation in a minimum of two practice settings must be completed prior to admission to the program. An OT Observation Form will be provided to complete for each site observed.
Quality References – Three references are required and can be from academic advisors, licensed occupational therapists, and/or work managers. At least one reference must be from a licensed OT.
Criminal Background Check – Required of all admitted students. Must have prior to first day of beginning the graduate portion of the program.
Technical Standards – Once your application has been verified by OTCAS and imported by Monmouth University, you will receive an email with instructions on how to access your Applicant Portal. Through this portal, you will be able to sign and upload the required Technical Standards Acknowledgement Form.
Prerequisite Course Requirements:

The courses listed below align with Monmouth University's Bachelor of Science in Health Studies program.

| | |
| --- | --- |
| Course | Credits |
| EN-101 College Composition I | 3 |
| EN-102 College Composition II | 3 |
| MA-151 Statistics with Applications | 3 |
| PY-103 Introduction to Psychology | 3 |
| SO-101 Introduction to Sociology | 3 |
| HE-150 Medical Terminology | 3 |
| HE-212 Lifespan Development and Health Gen*Ed Reasoned Oral Discourse | 3 |
| PY-208 Psychopathology | 3 |
| BY-111 or BY-211 Anatomy and Physiology I or Physiology with Anatomy I | 4 |
| BY-112 or BY-212 Anatomy and Physiology II or Physiology with Anatomy II | 4 |
| PL-104 Ethics or AN-103 Cultural Anthropology or RS-101 Introduction to Religious Studies | 3 |
| Gen*Ed Cultural Diversity (CD) or Global Understanding (GU) (Choose CD or GU that is HE.EL. course type) | 3 |
Important Financial Aid Notes

We encourage you to contact the Financial Office with any questions you may have. They may be reached at: 732-571-3463 or finaid@monmouth.edu.

Here are some important things to know:

Scholarships and grants awarded for undergraduate study may only be applied to your undergraduate degree program. All undergraduate awards will not continue once you enter your graduate program.

Financial aid for graduate students is different, and we encourage you to work directly with the Financial Aid Office to plan for financing your graduate education.

Summer financial aid is available via a separate application process. Typically the aid available during the summer is limited to loans, both federal and private, but each student's financial aid eligibility is different and you are encouraged to consult with the Financial Aid Office to develop a plan based on your individual circumstances.

During the graduate portion of your program, you will be billed at the graduate tuition rate in effect at the time you are enrolled in graduate coursework.
Housing Information

Students interested in residing on-campus while enrolled in summer coursework will be housed in a double room with kitchen access. Accommodations will also include a shared living space and bathroom. The cost of summer housing adjusts from year to year. As a point of reference, summer housing in 2021 ranged from $254-$317 per week. Applications for summer housing will be posted each March, and students in this Bachelor's + Master's program will receive priority summer housing.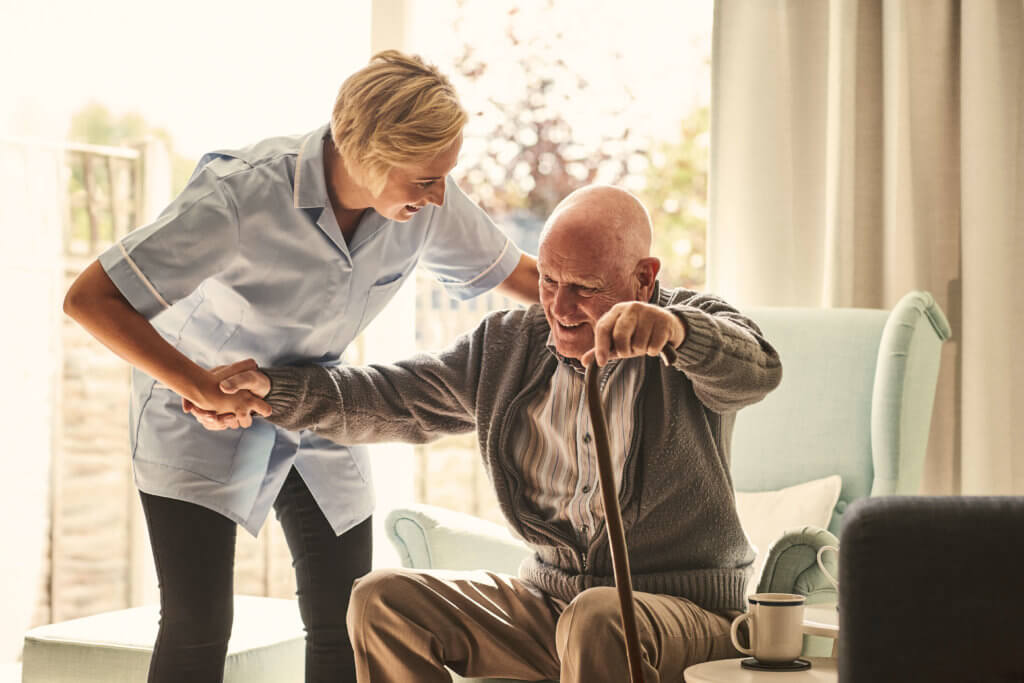 Accreditation Status
The entry-level occupational therapy doctoral degree program has applied for accreditation and has been granted Preaccreditation Status by the Accreditation Council for Occupational Therapy Education (ACOTE) of the American Occupational Therapy Association (AOTA), located at 6116 Executive Boulevard, Suite 200, North Bethesda, MD 20852-4929. ACOTE's telephone number c/o AOTA is (301) 652-AOTA and its web address is www.acoteonline.org.The program must complete an on-site evaluation and be granted Accreditation Status before its graduates will be eligible to sit for the national certification examination for the occupational therapist administered by the National Board for Certification in Occupational Therapy (NBCOT). After successful completion of this exam, the individual will be an Occupational Therapist, Registered (OTR). In addition, all states require licensure in order to practice; however, state licenses are usually based on the results of the NBCOT Certification Examination. Note that a felony conviction may affect a graduate's ability to sit for the NBCOT certification examination or attain state licensure.
Timeline for Anticipated Accreditation
ACOTE Candidacy Decision – December 2020
First Class Starts – May 2021
Initial Report of Self-Study Due – November 2022
ACOTE Preaccreditation Decision – April 2023
First class begins Level II Fieldwork – January 2023
Initial on-site evaluation – August – November 2023
ACOTE Accreditation Decision – December 2023
First class graduates – April 2024