Major and Career Choices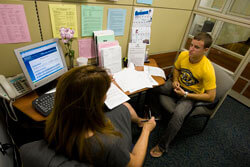 A great deal of support is available to help students with major and career choices. Students can assess their career interests in a variety of ways, and we strongly encourage all first-year students to begin this exploration as early as possible.
Students are encouraged to follow the Student Career Planning Guide, which outlines career planning steps during first, sophomore, junior, and senior years.