Mihaela Moscaliuc, Ph.D., associate professor of English, is the co-editor of 'Border Lines: Poems of Migration,' published by the Everyman's Library imprint of Knopf/Penguin Random House on Sept. 8. In the new collection—the first of its kind—poets from around the world give eloquent voice to the trials, hopes, rewards, and losses of the experience of migration. The volume is co-edited by Michael Waters, Ph.D., recently retired professor of English at Monmouth University.
"The movement of peoples from one space to another, sometimes forcibly, as with the Middle Passage and the Trail of Tears, or courageously and voluntarily, as with the great migrations from Eastern Europe, Asia, and, more recently, Africa and Latin America to the United States and Western Europe, has been accompanied by immeasurable emotional and psychological displacements," Moscaliuc writes in the foreword. "Where is home? Is it the motherland, the left-behind world of birthplace and ancestry, or is it the strange but fresh landscape of possibility and promise? Which language articulates the private self, which the public?"
'Border Lines' brings together more than 100 poets representing more than 60 nationalities, including Mahmoud Darwish, Czeslaw Milosz, Aimee Nezhukumatathil, Ruth Padel, Warsan Shire, Derek Walcott, and Ocean Vuong. Their poems offer moving stories of displacement and new beginnings in such places as France, Germany, Canada, the United Kingdom, and the United States. A monument to courage and resilience, 'Border Lines' offers an intimate and uniquely global view of the experience of immigrants in our rapidly changing world.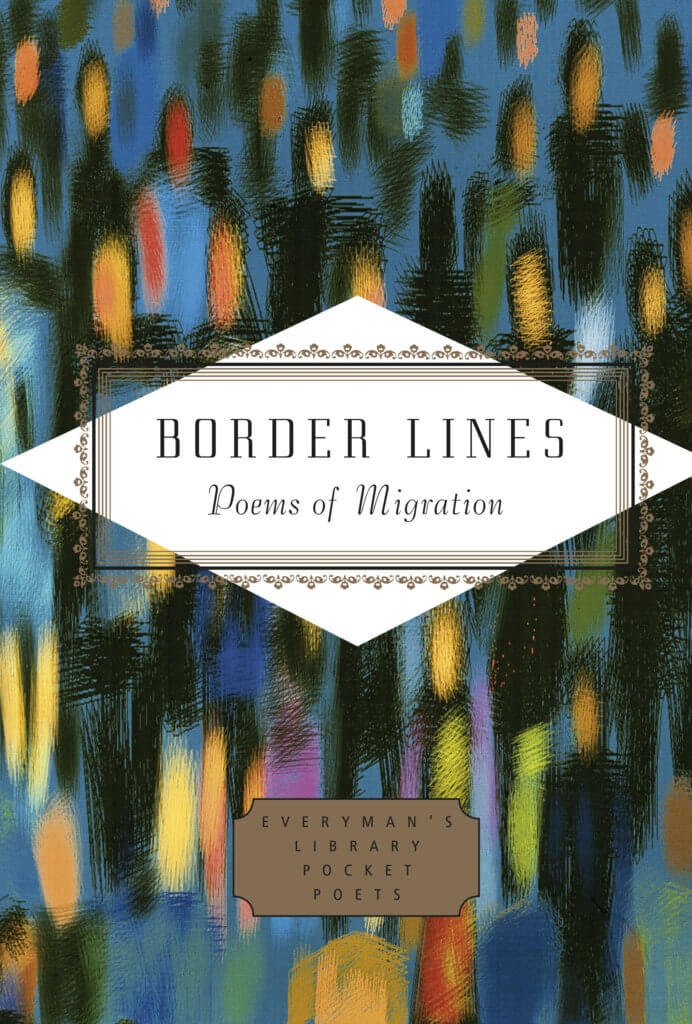 Whatever their circumstances, these travelers share the challenge of adapting to being strangers in a strange land. "Throughout the long history of these arduous journeys, poets have given voice to those who experience shifts of language and consciousness, spiritual deprivation and renewal, familial separation and reunion," Moscaliuc writes.
Moscaliuc is the author of the poetry collections 'Immigrant Model.' 'Father Dirt,' and the forthcoming 'Cemetery Ink,' and the translator of two collections of poetry. She has published scholarship in the field of Romani (Gypsy) studies and is the recipient of two Glenna Luschei Awards from 'Prairie Schooner;' residency fellowships from MacDowell, The Virginia Center for the Creative Arts, and Le Chateau de Lavigny; an Individual Artist Fellowship from the New Jersey State Council on the Arts; and a Fulbright fellowship to Romania.
With Poet Laureate of New York State Alicia Ostriker and translator Tess O'Dwyer, Moscaliuc is also curating 'The New Colossus Translation Project,' hosted by the American Jewish Historical Society, which aims to render Emma Lazarus's famous 1883 sonnet in as many languages as possible. She was also poetry guest editor for the Spring/Summer 2020 issue of 'Epiphany,' and since January has been translation editor for the literary journal 'Plume.'