Kimberly Callas, assistant professor of art and design, led a Discovering the Ecological Self workshop with Monmouth art students Ashley Mapelli, Emily Burney, and Melania Pugliese at the 2021 College Art Association's (CAA) National Conference. The workshop was presented as part of ARTexchange, a dynamic, interactive pop-up exhibition, and was hosted by the Museum of Arts and Design in New York, NY.
Discovering the Ecological Self is a socially engaged art project that addresses environmental issues with communities by exploring personal and universal nature-based symbols and patterns through research and art-making. Discovering the Ecological Self was designed by Callas as a means to awaken an intimate relationship with the world around us, joining facts with feelings to create a deeper understanding of our role in nature as a participant in order to inspire a responsibility to care for our planet and other species.
At CAA, Callas and her students guided workshop participants through a series of exercises that resulted in painted mandalas (geometric configurations of symbols) with an ecological focus. Monmouth University students facilitated breakout groups and reflective discussion and assisted participants in their symbol and image research.
Discovering the Ecological Self has been awarded a Pollination Project Grant and an Urban Coast Institute Faculty Grant.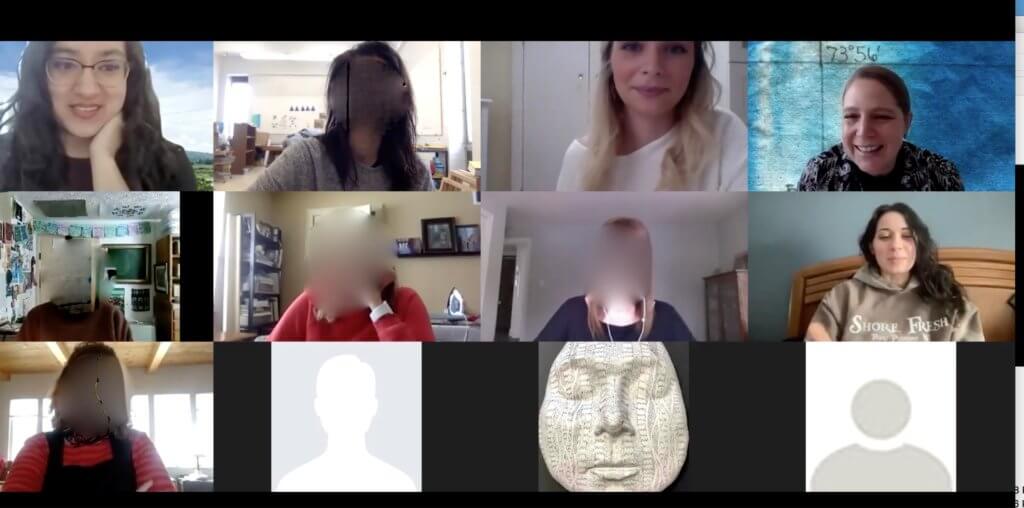 Zoom Window from the CAA Discovering the Ecological Self Workshop. Right to Left: Melania Pugliese, Ashley Mapelli, Kimberly Callas, and Emily Burney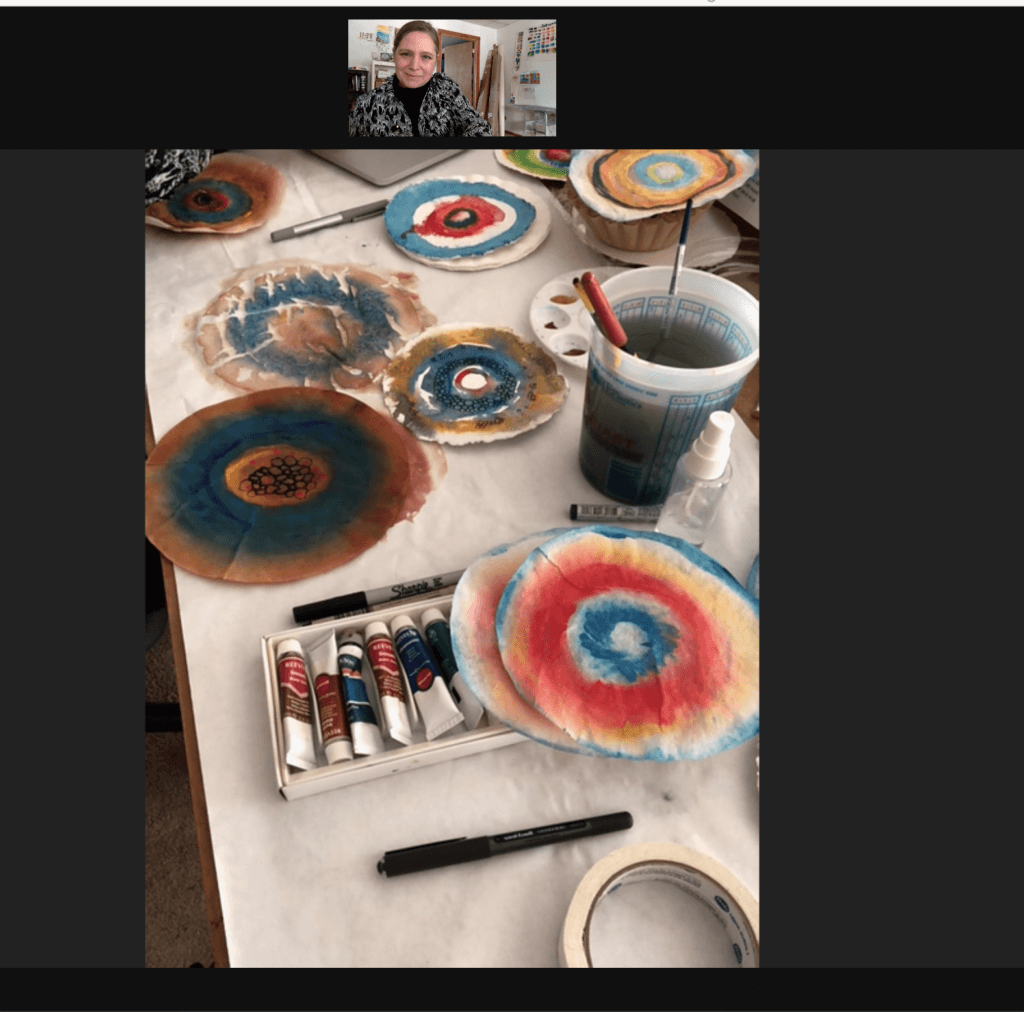 Callas leading CAA Discovering the Ecological Self Workshop with Monmouth students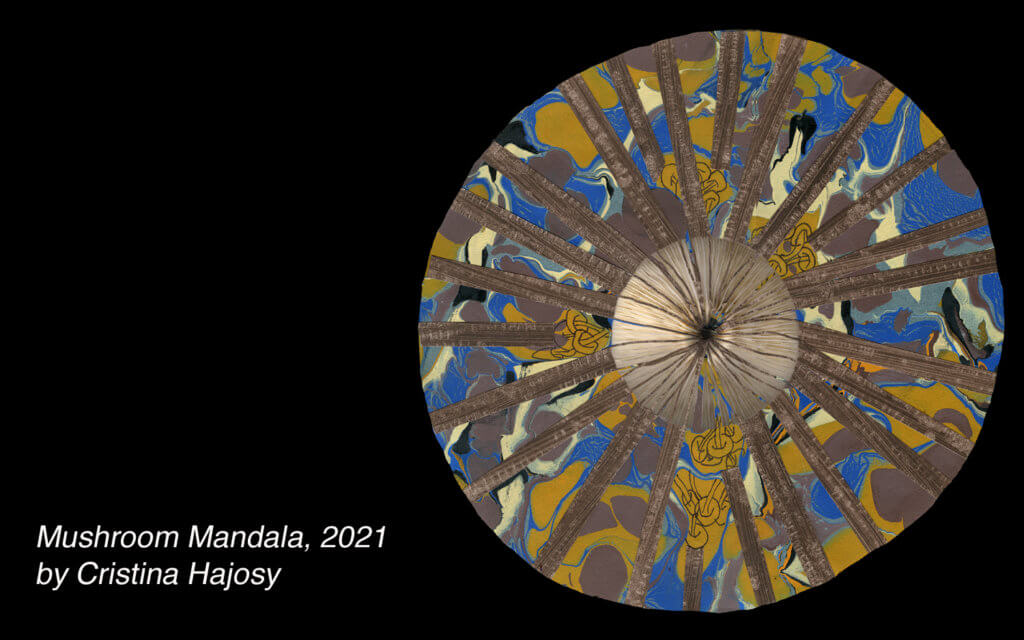 Participant Mandala by Christina Hajosy