Susan Meyer, MFA, specialist professor of foundations in the Department of Art and Design, is included in the five-person "Alumni Invitational 5" at the Tang Museum at Skidmore College, Saratoga Springs, NY, from June 4 – August 21. Meyer is exhibiting nine works in the Invitational: eight sculptures, and one wall-based work. An opening celebration will be held on Saturday, July 9 from 1 – 4 p.m. to include an exhibition tour with the artists at 1 p.m. Events are free and open to the public. 
Meyer received an Urban Coast Institute Faculty Enrichment Grant (Spring 2022) and a Creativity Grant (Spring 2022) from Monmouth University in support of the new sculptural piece, "Deauville," included in the exhibition. As part of the UCI Grant, Monmouth students Yasmin Abdul-Moniem, sophomore, and Victoria Abels, junior, assisted Meyer with research and creative work related to the new piece.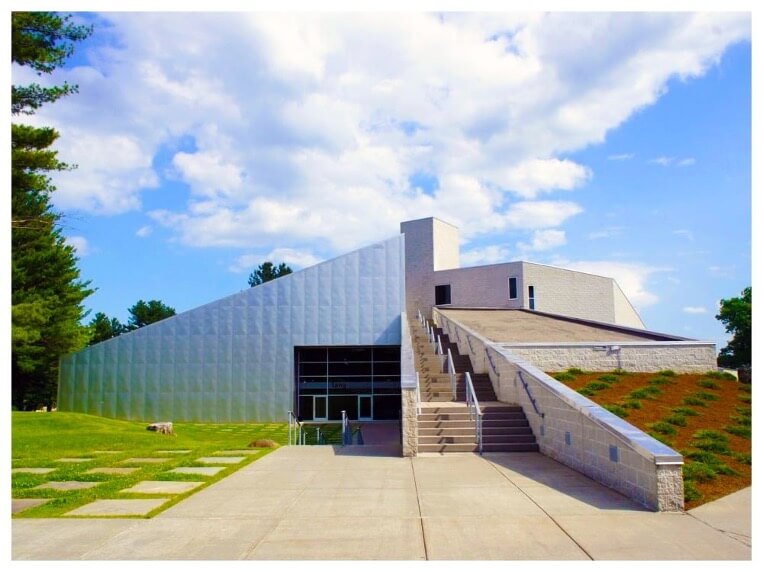 The Tang Museum's website states, "Alumni Invitational 5 continues a series of exhibitions featuring new art by alumni artists. To mark our fifth invitational, this iteration includes five artists—Zaria Forman, Fitzhugh Karol, Zehra Khan, Susan Meyer, and Eliza Naranjo Morse—who work in a variety of media, including sculpture, painting, drawing, video, and performance. Together, their work offers a visual conversation around nature and our human relationship with the environment.
"Susan Meyer '86 is inspired by defunct utopian communities, scholar's rocks, and other potent elements of popular culture. From these sources, she makes sculpture, installations, and two-dimensional work that evoke a host of tenuous relationships—between the natural world and the built environment, between growth and decay, between aspiration and failure.
"Alumni Invitational 5 is organized by Rachel Seligman, Assistant Director for Curatorial Affairs and Malloy Curator, and is supported by the Friends of the Tang."
The Tang Museum opened in 2000, with the first Alumni Invitational mounted in 2004.