Celebrate the Class of 2020 by sharing words of wisdom and downloading our special social graphics. While commencement may look a little different this year—and a future in-person ceremony is still the plan—Monmouth University is proud to honor our graduating students and all of their hard work and dedication. We hope that graduates, families, and members of the Hawk family will join us in celebrating this milestone achievement.
For All Members of the Hawk Family
20 Words for the Class of 2020
Monmouth University alumni, employees, parents, and friends are encouraged to share 20 words of encouragement, congratulations, and support for the Class of 2020. Visit monmouth.edu/alumni/20-for-20 to share your best wishes for the newest Monmouth graduates. Your words of wisdom will be shared on the Monmouth Alumni social media channels (Instagram, Facebook, Twitter) and on the main University channels. The deadline to submit is May 12.
For Graduates and Their Families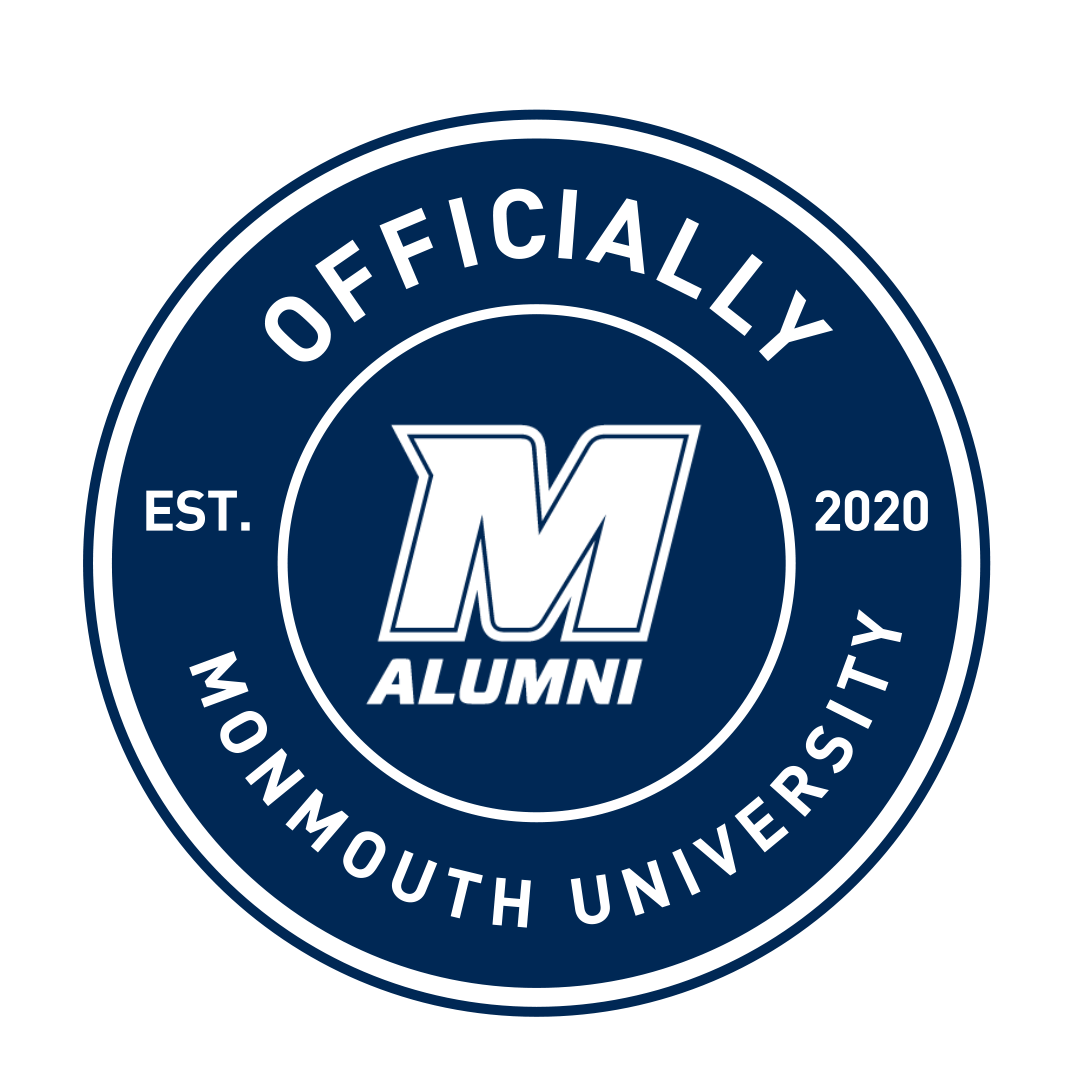 Celebrate on Social
Celebrate your accomplishments and share your Monmouth pride with our special commencement mobile and desktop wallpapers, printable posters, social media cover photos, picture frames, and GIF stickers. Options are available for undergraduate, graduate, and doctoral students, as well as their families.
Commemorative Ads Celebrating Our Students
Stay tuned for the May 15 issue of the Asbury Park Press, which will feature two commemorative ads celebrating Monmouth University graduates.
Printable Sign Showcasing Our Students' Accomplishment
Say congratulations to the class of 2020 with a double-sided sign available from the bookstore.
For Graduates
Caps and Gowns
The University will be communicating with graduates shortly about requesting a cap and gown packet to be mailed directly to your home. Be sure to check your student email in the coming days.
Diplomas
Students will be receiving their degrees in both digital and paper format provided all university obligations are met. Information regarding the certified electronic credential can be found on the Registrar's website. Electronic credentials will be available within a few days of the originally scheduled graduation date (May 13 or 14), and students will receive an email with download information. Paper diplomas will be mailed to students directly about two weeks after graduation.
Monmouth University remains committed to conducting in-person commencement ceremonies to celebrate the achievements of all of our graduates when it is deemed safe to do so by the State of New Jersey and public health professionals. Please continue to regularly check your student email account for updates.
Virtual Senior Week 2020
Please note: Students must be graduating to enter to win giveaways.
Graduating students should check their email every day during Senior Week. Entry information for giveaways will be sent the morning of the drawing with sign-ups between noon and 10 p.m. that day. Winners will be notified the following morning before noon. Only one entry per student is allowed and winners will be selected by a random drawing. Please remember every giveaway has more than one prize being given away. Students must enter each drawing separately. All events are free.
Wednesday, May 6: Dinner Cruise on the Hudson Giveaway
Enter to win a Spirit Dinner Cruise on the Hudson for you and a guest or a Spirit Lunch Cruise for two. Two sets of dinner cruises and one set for the lunch cruise will be given away.
Thursday, May 7: Winery Gift Card Giveaway
Enter to win one of six winery e-gift cards from either Tomasello Winery, Cream Ridge, or Laurita Winery. Six gift cards will be given away. Winner gets to pick which winery card they would like to receive.
Friday, May 8: Senior Sunrise Photo Contest
Students are invited to post their best sunrise photos on their Instagram story and tag @seniorclass2020mu to enter the contest. Prizes include a variety of gift cards with several winners.
Saturday, May 9: Six Flags Great Adventure Giveaway
Five sets of two Great Adventure any day tickets (valid through Fright Fest) will be given away.
Sunday, May 10: Life After Monmouth Virtual Bingo at 8 p.m.
Enjoy a wide variety of prizes to help you get started for life after Monmouth including gift cards and Monmouth alumni gear. Number of players is limited. Winning is limited to two prizes.
Monday, May 11: Welcome to the Alumni Family Webinar hosted by the Office of Alumni and Annual Giving at 1 p.m.
This webinar will cover benefits, resources, and events offered to Monmouth alumni, as well as how to stay connected and give back to the university. All graduating students who join will be entered to win a $25 Amazon gift card.
Tuesday, May 12: Monmouth Memory Book
Check your email for an invite to create a page in Monmouth's Class of 2020 Memory Book. Be sure to include your favorite Monmouth memories, photos, and ways for classmates to stay in contact with you.
Wednesday, May 13: 20 for '20
Follow Monmouth Alumni on social media (Instagram, Facebook, Twitter) to see messages of 20 words or more from members of the Hawk family.
Wednesday, May 13: Monmouth Diploma Frame Giveaway
Show off your degree and enter to win one of five Monmouth diploma frames.
Thursday, May 14: Virtual Toast to the Class of 2020 via Instagram Story
Post on Instagram using the filters and GIFs created for Monmouth's Class of 2020. Don't forget to tag @monmouthalumni.
Questions about Senior Week activities should be directed to kwaring@monmouth.edu or abellina@monmouth.edu.