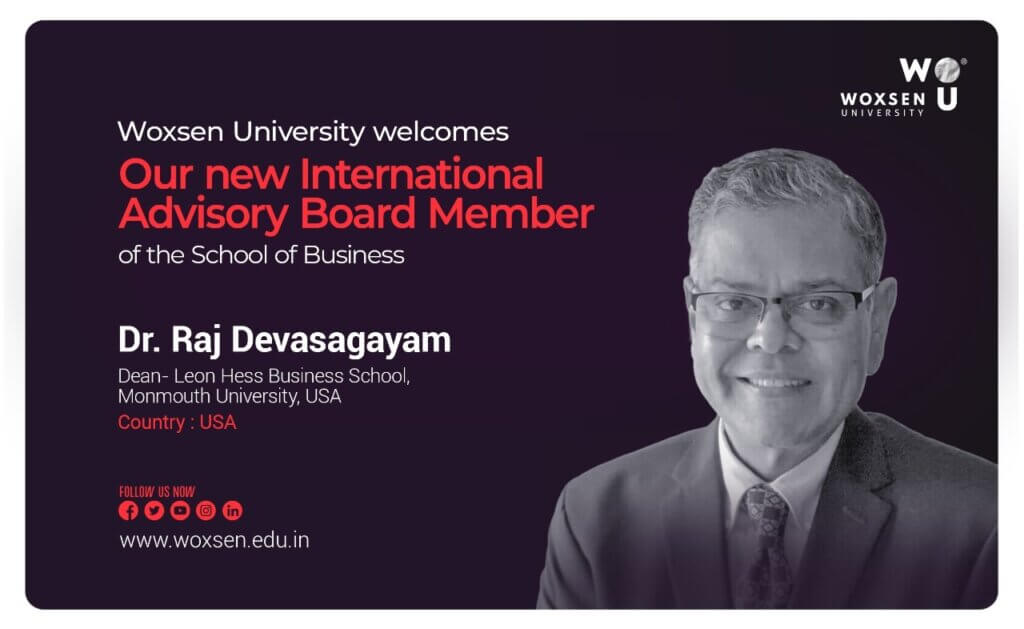 Raj Devasagayam, Ph.D., dean of the Leon Hess Business School, was recently appointed to the inaugural International Advisory Board (IAB) of Woxsen University's School of Business.
"It is a privilege to be elected to the first International Advisory Board at Woxsen University and to work with a highly experienced and talented board which brings diverse perspectives related to a variety of nations and cultures. I am looking forward to advancing the international impact of the Leon Hess School of Business and the Woxsen University School of Business," Devasagayam said.
The newly established board is comprised of renowned experts from diverse backgrounds, disciplines, and industries, including Devasagayam and 17 other professionals. The board is scheduled to convene biannually to assess the progress of the Woxsen University School of Business, and is projected to be a prominent body providing expert advice and value-driven insights on key strategic activities and initiatives towards the pedagogy at Woxsen.
Additionally, the IAB is designed to promote student success, learning, and development on a global level, and build a stronger international dimension in curriculum, research, and teaching methodology.
Devasagayam has been honored with several teaching and research excellence awards throughout his career, by peers and students. He received the School of Business Excellence in Research award and the Excellence in Teaching award at Siena College in Loudonville, New York, and was additionally honored with the Hormel Meritorious Teaching Award by the Marketing Management Association and the Excellence in Teaching Award from St. Norbert College in De Pere, Wisconsin.
Woxsen University, located in Hyderabad, India, is one of the first private universities of the state of Telangana.