Bayaan Oluyadi '13 was elected president of the Monmouth University Alumni Association Board of Directors during voting this past spring. Two incumbents, Leslie Fornino '96 and Marissa (Cusanelli) Purdy '14, and four new members, Jason Gmitter '98, Jessica Kavanagh '16, '20M, Cesar A. Monterroso '19, '20M, and Andre Renaudo '11, were also elected to three-year terms on the board. All terms began on July 1.
Oluyadi, who has served on the board since 2017, most recently as treasurer, will succeed Karyn Cusanelli '89, who served as president for eight years. He is the principal and founder of KTB Services LLC, an accounting firm based in Cranford, NJ. Oluyadi started KTB in 2021 after two years at PwC and six years at CohnReznick LLP and, in addition to tax planning and compliance tax accruals, provides strategic business planning; financial statement preparation; bookkeeping and software support; state, local and international tax guidance; and other services designed to help individuals and business owners manage and grow their companies. He also sits on the corporate advisory board of a New Jersey chapter of the Boys & Girls Clubs of America.
Oluyadi earned his B.S. in Business Administration with a Concentration in Accounting from Monmouth, during which time he was a member of the men's track and field team, the Accounting Society, and the New Jersey Society of Certified Public Accountants. He earned his M.S.L. in Taxation from Georgetown University.
Incumbent Fornino, vice president of strategy and design at Michael Simon Interiors Inc., holds a B.S. in Business Administration with a Concentration in Marketing from Monmouth. As a part-time night student, she participated in musical theater productions at the University. Along with her husband, Martin Grubman '77, '81M, she sponsors an annual performing arts scholarship that provides two Monmouth students with financial assistance to pursue Bachelor of Arts degrees in the Department of Music and Theatre Arts.
"I have been a member of the Alumni Board for the last year in a non-voting capacity. I would like to join as a voting member for a three-year term to provide a greater impact," she said. "The board is doing remarkable work, and I believe my skills and experience will add value to the efforts of the current amazing team of Monmouth ambassadors."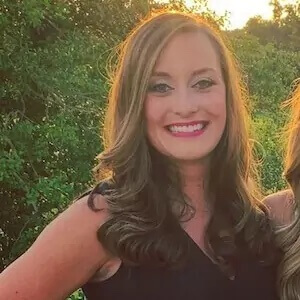 Fellow incumbent Purdy is a senior client account manager of patient access and affordability solutions at IQVIA and holds a B.S. in Business Administration with a Concentration in Marketing from Monmouth. As a student, she was founder and president of the American Marketing Association, vice president of Circle K, vice president of marketing for the International Business Network, founding father of Alpha Kappa Psi, and a committee member of the Human Relations Advisory Council.
She reflected, "Being an involved member of the Monmouth University community has been important to me my entire life. My parents and my sister are alumni, so I have been a part of the Monmouth family since the day I was born. Giving back and helping to enhance a place so special to me is a significant part of my life."
Gmitter is currently the director of technical marketing at AMD Pensando and holds a B.S. in Business Administration with a Concentration in Marketing from Monmouth. He played football as a student and remains connected through the Athletic Hall of Fame and fundraising with Coach Kevin Callahan for the stadium and scoreboard.
"I wish to use my knowledge and abilities to support the University's expansion and the best interests of its students," he said. "I can benefit the board by bringing new ideas and fresh views to advance the University's and the Alumni Association's missions. I look forward to connecting and collaborating with alumni to build a robust and active network."
Kavanagh, director of membership and marketing at Trump National Golf Club Colts Neck, earned her B.A. in Communication and MBA from Monmouth, where she was on the women's golf team and and worked with Monmouth Digital Network as a student.
"Monmouth has become my second home," she said. "It all started my freshman year and continued with my first job out of college: ticketing and development assistant in the athletics department. During the next six years, I completed my MBA while moving up in the department before departing this past June. Having the opportunity to serve on the Alumni Association Board of Directors will continue my residency with the Monmouth University community."
Monterroso, executive protection specialist at Wells Fargo, earned his B.A. and M.A. in Criminal Justice from Monmouth. As a student, he was vice president of the Criminal Justice/Homeland Security program, vice president of the Sigma Pi fraternity, a member of the Student Veteran Association, and employee at the Monmouth University Fitness Center.
He said, "I believe that I will bring valuable perspectives and experiences to the Alumni Association Board of Directors as a veteran and military member of eight-plus years. I am highly motivated to enhance the alumni program and give back to the University community."
Renaudo is currently the relationship director of the financial institutions group at Barclays Corporate & Investment Bank. He holds a B.S. in Business Administration with a Concentration in Finance from Monmouth, where he was finance chair for the Student Government Association, president of Tau Kappa Epsilon fraternity, editor of the "Shadows" yearbook, and a student in the Honors School.
"Since I received my acceptance letter, Monmouth has been my second home and has provided me the opportunity to see the University through various lenses over the years as a student leader and active alumnus," he explained. "I would like to further promote networking and career development opportunities for both alumni and current students."