Student Employee Appreciation Week 2020
March 29 – April 4
In celebration of National Student Employment Week, the Student Employment Office will be sponsoring a number of events celebrating the 24th Annual Student Employee Appreciation Week (SEAW) during the week of March 29 – April 4 !
The National Student Employment Association (NSEA) designates one week each year for universities and colleges across the country to recognize the substantial contributions of students who work on campus.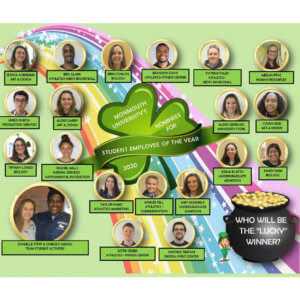 MONMOUTH UNIVERSITY APPRECIATES EACH AND EVERY STUDENT EMPLOYEE!