Policing in Communities of Color
Event Details
February 10, 2021 | 7:00 pm | Live Over Zoom
A Conversation on Police Violence, Black Lives Matter, and Police Reform.
Panelists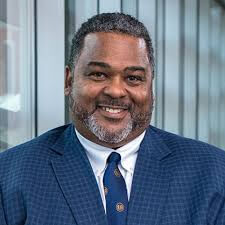 Lorenzo M. Boyd, Ph.D., is a nationally recognized leader in police-community relations and an authority on urban policing. Boyd is the vice president for diversity & inclusion at the University of New Haven. As the former director of the Center for Advanced Policing and a life member of the National Organization of Black Law Enforcement Executives (NOBLE), Boyd has appeared on local, regional, and national media outlets to discuss policing in the aftermath of high-profile cases.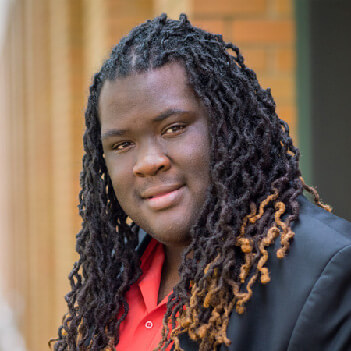 Jason Williams, Ph.D., is an assistant professor of justice studies at Montclair State University. He is a passionate activist criminologist deeply concerned about racial disparity and mistreatment within the criminal legal system. Williams has conducted ethnographic research in Baltimore, Maryland, and Ferguson, Missouri, following the police-involved tragedies of Freddie Gray and Michael Brown. He recently published a co-edited book entitled Black Males and the Criminal Justice System.
Sean K. Wilson, Ph.D., is an assistant professor in the Sociology and Criminal Justice Department at William Paterson University. As a community-based scholar, Wilson's research seeks to foreground the voices and lived experiences of the oppressed and marginalized. His research interests include reentry, critical policing, critical criminology,reentry, critical gang studies, and race and justice.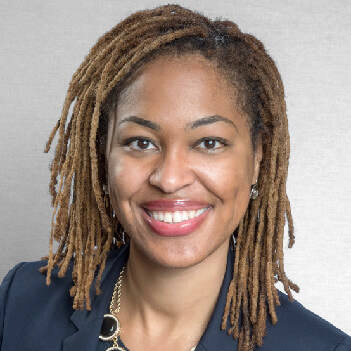 Andrea McChristian, Esq., is the law and policy director at the New Jersey Institute for Social Justice. In this capacity, she leads the implementation of the strategic vision and the director of the law and policy program. Andrea oversees the programmatic function of the institute's three pillars of social justice: democracy and justice, economic justice, and criminal justice reform. Andrea previously served as the director of the institute's Criminal Justice Reform Initiative and was the primary author of Bring Our Children Home: Ain't I a Child, which forms the basis of the 150 Years is Enough campaign.
---
Organized by Marie Mele, Ph.D., mmele@monmouth.edu
Sponsors: Intercultural Center; School of Humanities & Social Sciences, Sociology program; and Helen Bennett McMurray Endowment for Social Ethics
Collaborators: Program in Gender and Intersectionality Studies,
Black and African Diaspora Forum United, Black Student Union, Students for Systemic Change, Social Work Society, Guardians Club, and Global & Community Practice Action Group