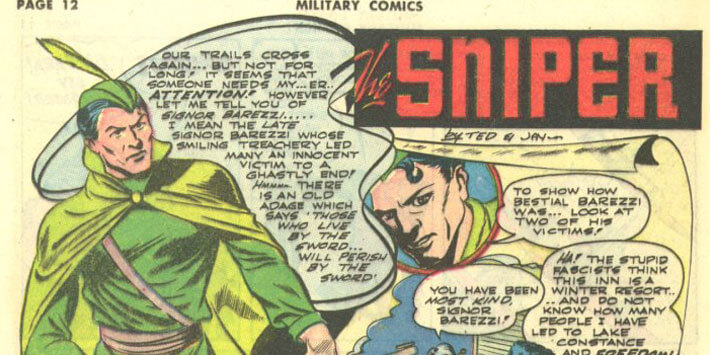 A Judgment of War: An Exhibit of Selected Works by Jacob Landau

A Judgment of War: An Exhibit of Selected Works by Jacob Landau
April 10, 2014 @ 4:30 pm

-

April 25, 2014 @ 11:59 pm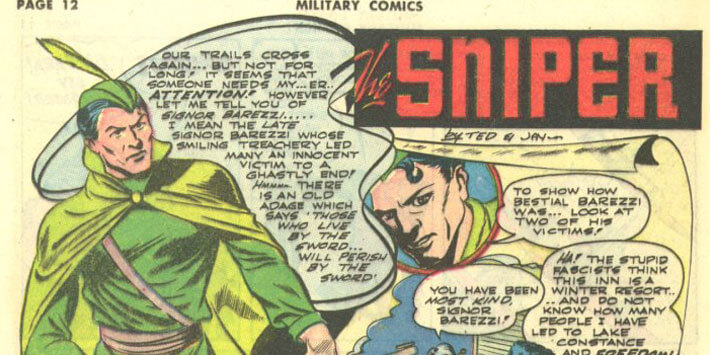 Opening Reception: April 10, 2014 at 4:30 p.m.
Monmouth University Galleries presents an exhibition of works exploring the theme of war by American artist, humanist, and teacher Jacob Landau in Monmouth University Library.  A Judgment of War: An Exhibit of Selected Works by Jacob Landau will be on view from April 10 – April 25 in the Library Seminar Room (102).
On Thursday, April 17 at 4:30 p.m. Steven Brower, Assistant Professor of Art at Marywood University, will give a talk on Landau's comic books, including "The Sniper," which he did while serving in the Italian theatre during World War II.
All events are free & open to the public. Docent tours are available (for times, contact Professor Susan Douglass 732-263-5509; sdouglas@monmouth.edu).
For additional information on the exhibition and other gallery events on the West Long Branch campus of Monmouth University, please contact call 732-263-5712 or visit www.monmouth.edu/arts.