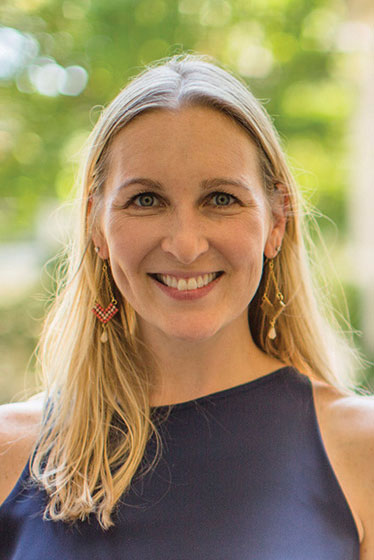 Ph.D., BCBA-D, University of California, Riverside, Special Education
BCBA, National University
M.A., California State University, Northridge, Special Education
Office

McAllan Hall, 205

Phone

Email
About

Dr. Stacy Lauderdale-Littin is an assistant professor in the Department of Special Education at Monmouth University, where she coordinates the Masters in Education-Autism track and applied behavior analysis programs focused on training future teachers and behaviorists to work with students with autism. She spent six years as an elementary school teacher for children with autism in Los Angeles before attending graduate school at University of California, Riverside (UCR), where she received her Ph.D. in special education. She also completed a post-doctoral fellowship at the Douglass Developmental Disabilities Center focusing on skill acquisition and behavior reduction procedures within the classroom setting. Her research interests include student-teacher relationships, parent-teacher relationships, and the implementation of evidence-based practices for students with autism in the classroom.

Publications

Books

Lauderdale-Littin, S., & McArthur, C. (In press). Emotional Intelligence: Preparing and retaining our most gifted teachers, Nurturing the Development of GATE Teachers

Scholarly Articles

Lauderdale-Littin, S., & Haspel, M. (Accepted). Autism program improvement: Identified themes for areas of growth within public schools. DADD Online Journal.
Fiske, K., Isenhower, R., Bamond, M., & Lauderdale-Littin, S. (In press). Assessing the value of token reinforcement for individuals with Autism using a rapid reinforcer assessment. Journal of Applied Behavior Analysis.
Lauderdale-Littin, S., & Brennan, M. (2017). Evidence-based practices in the public school: The role of preservice teacher training. International Electronic Journal of Elementary Education, 10, 369-375.