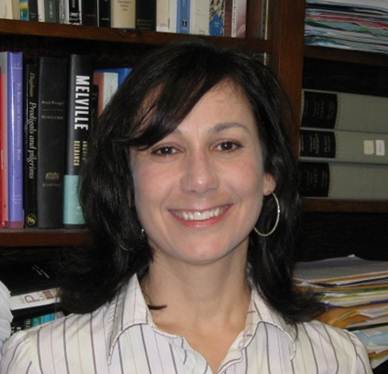 Lisa M. Vetere, Ph.D.
Associate Professor
Department Advising Coordinator
---
Department

Office

Phone

Email

Office Hours

Wednesdays, 12:00 -1:00 p.m.; Fridays, 12:00 - 2:00 p.m.; and by appointment.
Lisa M. Vetere, Ph.D.
Education
Ph.D., Lehigh University
Research Interests
Dr. Vetere's interests include: early and antebellum American literature and culture with an emphasis on historiography and the historical romance; American studies; cultural studies; and feminist criticism.
Publications
Scholarly Articles
"Imagining the Mastery of Cotton Mather: The Performance of Antebellum Manhood in Charles Upham's Lectures on Witchcraft (1831)." Forthcoming in Clio A Journal of Literature, History and the Philosophy of History (Spring 2011)
"The Malefic Unconscious: Gender, Genre, and History in Early Antebellum Witchcraft narratives." Under revision by request for Journal of Narrative Theory
Forthcoming
All the Rage at Salem: Gender, Genre, and History in Early Antebellum Witchcraft Narratives (by request of University Press of New England)
Additional Information
SERVICE:
University Discipline Committee
First-Year Seminar Working Group
Executive Committee, FAMCO
Curriculum Committee, Gender Studies
Curriculum Committee, English Department
Courses
Frequently Taught Classes
In the News